Joanna Quinn: "I have always opted for strong female characters"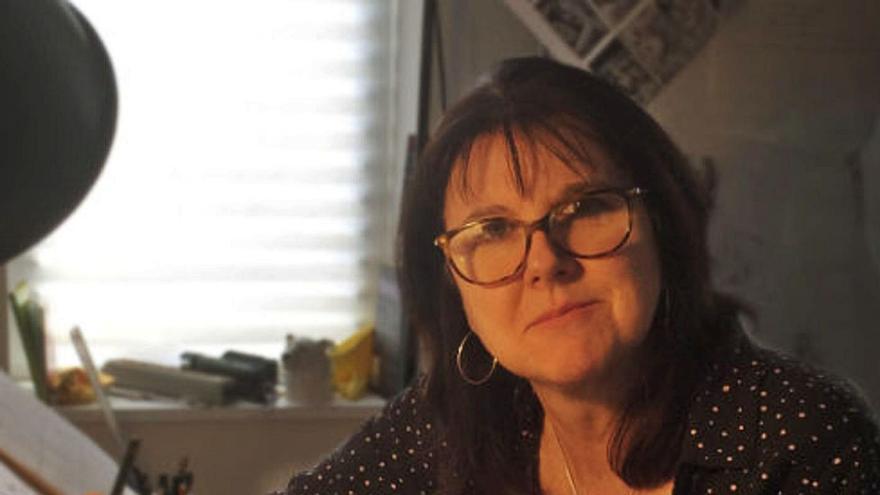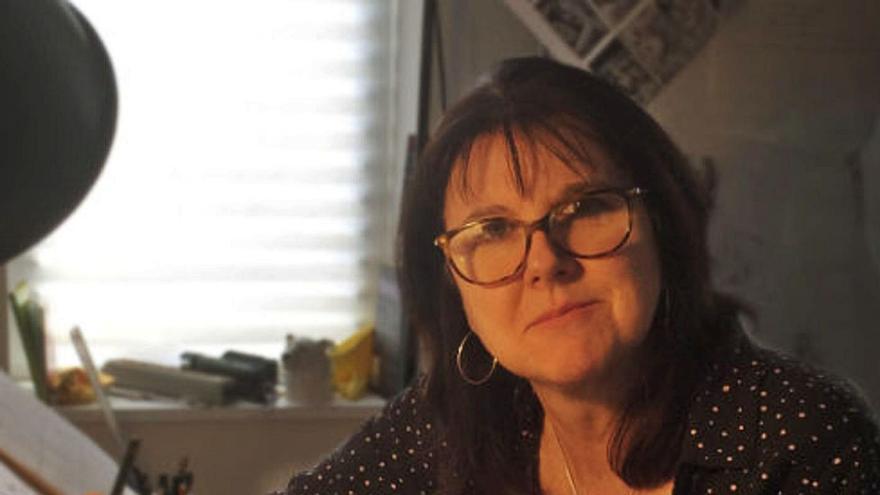 I think the key to my style is that it intersects artisanal with new technologies. I always draw by hand on paper, with pencil, and then digitize it. But I have always been true to the traditional method and then I play with the digital possibilities.
His filmography includes some thirty films, recognized with more than 90 awards, including Emmys, Baftas and two Oscar nominations. What has been the key to distinguishing yourself in a world as vast and diverse as that of animation?
In general, my films orbit around the characters and I am very careful when it comes to giving them a credible, honest, not stereotypical personality. I also think that the sense of humor that I give, above all, to female characters, which is something that has not always been a common trend, has made these characters reach the viewer's heart through enjoyment, but also empathy . In that sense, I think that many women have been able to see themselves reflected in these characters because they are anti-canonical and, therefore, they resemble reality.
In recent years, the leading roles of strong and independent women have proliferated in animation, but this has been a constant throughout its trajectory. Was it difficult for you to open your way in that sense?
For me, it has been fundamental to break with that binary scheme of a beautiful or ugly woman, powerful or submissive, which constrains the representation of women in animation. I have always bet on characters of strong women because, as a woman, I have wanted to tell their stories. And it hasn't been difficult for me because, of course, I have met and know a lot of strong women, so putting those references and emotions in pencil has been a natural process. I think it would be more difficult for me to draw a character based on a cliché than a real character. Also, I have never been interested in the surface of things, but in exploring the conflicts that boil within.
Regarding the roles or bodies of women represented in the audiovisual world or in advertising and fashion, do you think there is still a way to go towards a more diverse, plural and real spectrum?
Undoubtedly. In recent years, this has been changing for the better, little by little, but there is always a long way to go, because the treatment has been very unequal with respect to women. In my profession, it seems decisive to analyze the roles of the characters of women and girls because they become references for thousands of women and girls. And this same discourse serves the opposite side: the more women we count, direct and illustrate women's stories, the greater and more natural the advance towards this plurality will be.
Most studies on the film and television sector from a gender perspective conclude that, even today, women tend to hold the same technical categories, such as makeup and wardrobe. Does it also happen in the animation industry?
There have always been women in the industry and today there are certainly many more, including in production and management positions. But the trend is the same as in the rest of the sector and, in animation, most of the women continue to be relegated to those traditional departments considered -unfairly- "minor", such as coloring or tracing. Even so, there has been a lot of progress compared to the beginning and more and more women direct and write, not only in independent projects, but in large studios, which are the ones that have the greatest influence on the market and those who treasure a greater power of social transformation, above all, in the new generations. And I think this has also started to generate small changes in societies, finally! But we cannot stop; As I always say in my conferences and communications, we still have a way to go.
What have been your references in animation?
This is always a complex question. Names like Caroline Leaf, a very experimental animation artist and director, come to mind, creating beautiful drawings with malleable materials. Her work has had a great influence on me as a cheerleader. Also the American animator Bill Plympton has been an important reference, because I identify a lot with his artisan style, brimming with energy and beauty. I often turn to his drawings for inspiration.
How did you decide to dedicate your life to animation?
I feel like it has been an early vocation for art. When I graduated in Graphic Design from the University of Middlesex, in London, I made my first animated film, but then I could not imagine myself dedicating myself to this profession, because animation was only a single subject within the career that I studied. However, when I delivered that project, I realized that was what I wanted to continue doing, although it took me a long time to come to consider myself a true animation director.
And when did he do it?
After that first job I started creating small pieces and short films until I made the leap with my first film, Girl's Night Out (1986). At the time, I barely knew the workings of the industry and felt that access to the big studios in the United States was a utopia. But what changed the course of my life was discovering the animation festival circuit. Girl's Night Out won three awards at the Annecy Animation Festival in 1987 and it was then that I felt that, somehow, I could already break through in this world. And with that support, I started to believe in myself as a cheerleader.
However, how have you gone through this last year, professionally, in the context of the pandemic and what are your next horizons?
On a professional level, I have not stopped sketching ideas for an upcoming film. But since I just released a movie this past year, I'm still in the process of recovering and enjoying that experience. In this sense, the possibility of online film and animation festivals exhibiting has been a fundamental window in these times. Of course, the experience is not the same as the face-to-face format, but films continue to travel the world and whoever wants to can see them, and that is an important value. Now, as soon as I feel that I am rested, I will immediately start to materialize my next project.