Joan Manuel Serrat's song | sports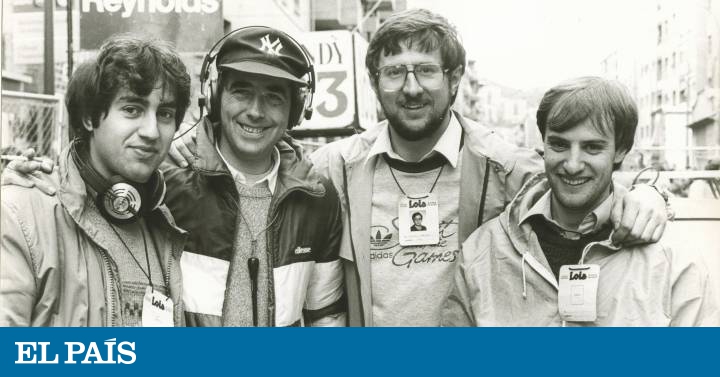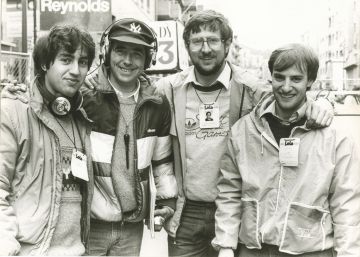 The word most loved by the Zaragoza journalist, settled in Barcelona, ​​Antonio Vallugera was gregarious. "I have an awesome respect for him," he wrote. For the creator of the Escalada a Montjuic, the best cyclist was Luis Ocaña and his favorite singer, Joan Manuel Serrat, whom he introduced to the world of cycling, presented Ocaña and invited to follow the 1984 Tour at his side. He had the complicity of his usual companion, Javier de Dalmases, reporter of The sports world.
The three embarked on a Talbot Horizon bound for Montreuil. Serrat had to leave the guitar at home, which did not fit, and endure the smoke of the Tuscans, who smoked Vallugera. He embarked on an unknown adventure. I wrote a column for The Newspaper, in which his instigator collaborated, and told his story every day on Radio Peninsular. "Will it be a rose, will it be a carnation? On July 22, with permission from the competent authority and if time does not prevent it, we will leave the doubt. This starts. With blood, sweat, tears and amphetamines, the Tour demarra and I go with him, sucking wheel, "he wrote his first day.
"He adapted wonderfully," recalls Dalmases. In the Tour he was reunited with an old acquaintance, the writer Daniel Samper Pizano, who commented on the race to The Time of Bogota, and with which he closed the restaurants every night.
Between Serrat and Samper a great complicity was established. Both decided to write a song together to the Tour. They spent some time in the aftermath: "If you have three weeks free / and the month to throw out the window / if at home, you no longer interest / so changed the passion for laziness / if you allow your prolonged leaks / and its absences do not matter anymore / It's time to start thinking about the Tour / and bored, bored, bored (…) If you do not reveal the anonymous snore of the tenant who writes with a pseudonym / or ask for the key in a Hotel sullen when you feel like going to the bathroom. / If you like cycling so much that the boil hurts yourself. (…) And if you like the press rooms where stinking goat is no offense / and you smells French to soup and bread and smells like sauerkraut the German / and Camembert the Swiss journalists (because there we are very nationalistic …) / If you are a man with simple habits like washing underwear / underpants and you fit in one two meters long of that French bread, / leave at home your airs of elegance and v Cheat to move the ass to the Tour de France ".
Serrat, who later followed the Vuelta with the Cadena SER, soon left his friends Ocaña and Vallugera. The song never had music, but the lyrics remain.
You can follow EL PAÍS Sports in Facebook, Twitter or subscribe here to the Newsletter.