Joan Baldoví asks TVE to reconsider the dismissal of Jesús Cintora from 'Clear Things'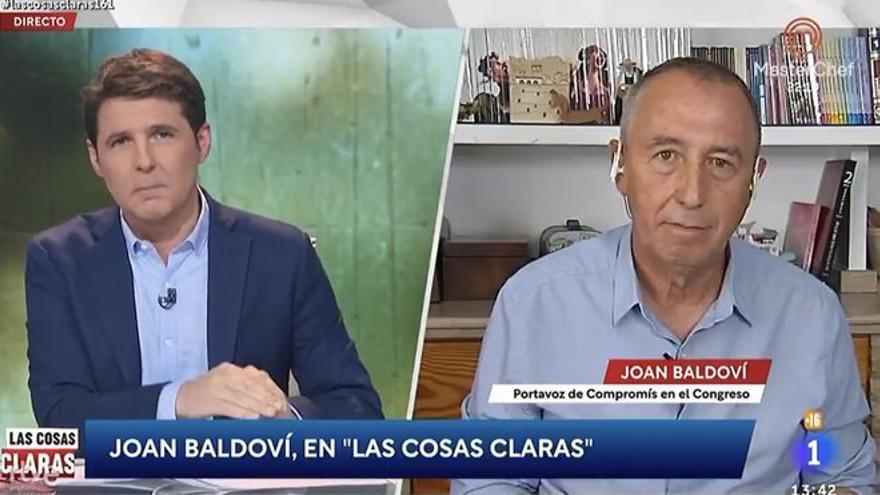 Jesús Cintora is about to say goodbye to TVE. The public network will fire the journalist next July 23 , a decision made after the arrival of the new the new management team of the corporation led by Jose Manuel Perez Turner and the director of general content, Amalia Martinez.
However, there are several voices against this abrupt goodbye. Joan Baldoví has ​​connected today with 'Las things clear' to review the current situation and did not want to miss the opportunity to ask TVE to reconsider the journalist's dismissal. The Compromís deputy has assured that it is necessary for the audience to "have a political program."
As already advanced in exclusive Yotele, the chain is already preparing a new magazine that will be broadcast in the same time slot starting next season. However, as this portal could know, the new project, which is still in the development phase, is shaping up to be a current affairs magazine that will be open to all types of content except political ones.