Jimi Hendrix, a living legend 50 years after his death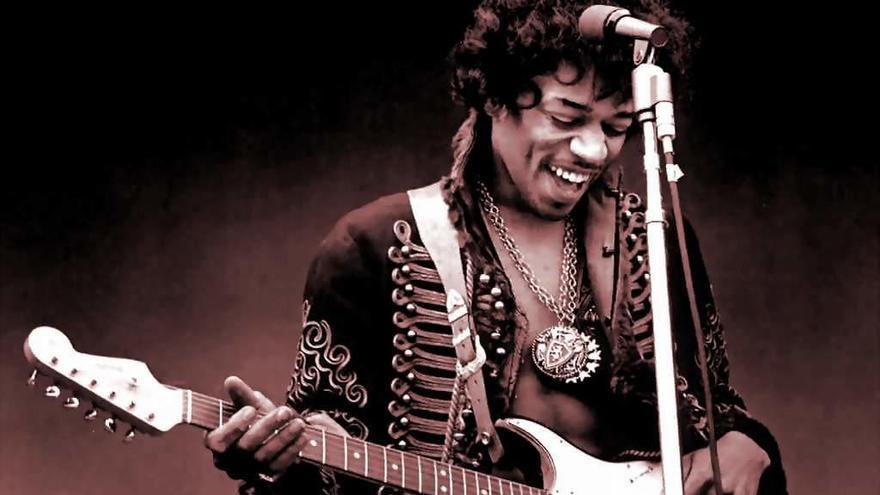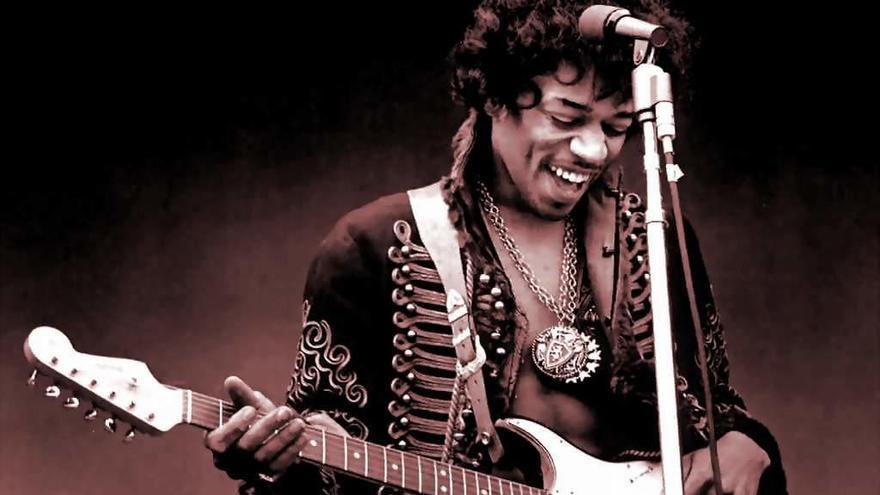 A style unmistakably black and at the same time so personal that it was impossible not to be persuaded by its extravagant appearance or his excessive energy, sometimes tender, other starkly sexual. So it was Jimi Hendrix, according to a living litany 50 years after his death, the best guitarist in history.
That idea, endorsed by the magazine Rolling stone in an emblematic cover from 1992, it is reaffirmed these days thanks to works published on the occasion of the round anniversary of his passing, like 'Life and Death of Jimi Hendrix' (Alliance), by Mick Wall, or 'Stone Free. The nine months that changed rock history ' (Dome Books), by Jas Obrecht.
"In many aspects, modified the sound of rock much more profoundly than the Beatles. Without a doubt, they contributed composition to the genre, but Jimi changed the sound of the guitar", says Pete Townshend, member of The Who, in statements collected in the first pages of this second book, which reviews the reasons that led its protagonist to success and, even more, to posterity.
Through testimonies, recently recovered documents and the deep knowledge of its author, 'Stone Free' focuses on the period in which an anonymous Hendrix traveled to the effervescent London of the miniskirt, the Stones and the 'Fab Fou' to return to USA like sparkling reality capable of epacating those attending the Monterrey Festival in 1967, great precursor of rock festivals.
Like Townshend, pretty much everyone on these pages agrees that Hendrix changed the way we listen to the guitar. "According to your mood it could be cute, graceful, wild, or sexual; sometimes everything in the same song"writes Obrecht, who attributes to him an" incomparable "personality, imagination, discipline and skill.
Raised in a very modest family, Hendrix learned to play by trying to emulate or play above his father's R&B records, such as Bobby Womack or Curtis Mayfield, style of which he showed great knowledge as well as of all black music, of BB King to 'preblues' and gospel melodies.
At the dawn of his career, he worked as a backing musician and, although adapting to the martiality of a musical group was not his thing, he played alongside legends such as the Isley Brothers, Sam Cooke or Little Richard, who ended up firing him for not arriving on time for the tour bus, but not before showing him how to get the full attention of the public during a performance.
Like him, Hendrix became a stage animal, not only because of his extravagant costumes (they say, for example, that he was a 'hippy' in London when the late Stones frontman Brian Jones still wore suits), but also because of his way to touch and squirm.
In his performances, he was not only capable of devilish volume, but of play the strings with your teeth, behind your back or between your legs.
When it came to the fore, the electric guitar was something relatively new. He helped to extract new sounds from it and put into practice new techniques, with results full of filigree such as those of 'Little Wings' or 'Angel' or with his mastery of "bending" (playing a string and pulling it up or down when the note begins to sound to obtain a higher sound).
"But the most important thing about his playing was the soul that he put into him. as if it was in contact with the cosmos. Many current guitarists play too fast to impress you, but when you try to remember what they played, you can't. With him, the best thing was that you could always hum his solos in your head, because they were very melodic, "said Randy Wolfe, alias Randy California, a 1966 member of his band Jimmy James And The Blue Flames.
As a curiosity, despite being left-handed, he always played with right-handed guitars (usually the Stratocaster model) which he flipped over, reversing the capo and rearranging the strings in the usual way, with the thinnest at the bottom.
"There are a lot of lead guitars out there, but the essential thing to learn is the tempo, the rhythm," used to say this exceptional musician who showed a weakness for rhythm guitar. In the same vein, always unsure of his voice, he even said: "People don't want you to sing well; They prefer that you sing in any way and that your songs have rhythm".
To that, obviously, there is a collection of unreleased songs and versions to which he gave such an effervescent touch that they became historical, see the classic 'Hey Joe', the success of bob dylan 'Like A Rolling Stone' or the American anthem, 'The Star-Splangled Banner', with which he brutally closed the 1969 Woodstock festival.
Only one year later, on September 18, 1970, his accidental death from an overdose occurred, which does not cease to underline the exceptional nature of his career, which in little more than three years of media attention and recording activity made him an icon for the eternity.