Jiménez: "I'll try to reach my best level soon"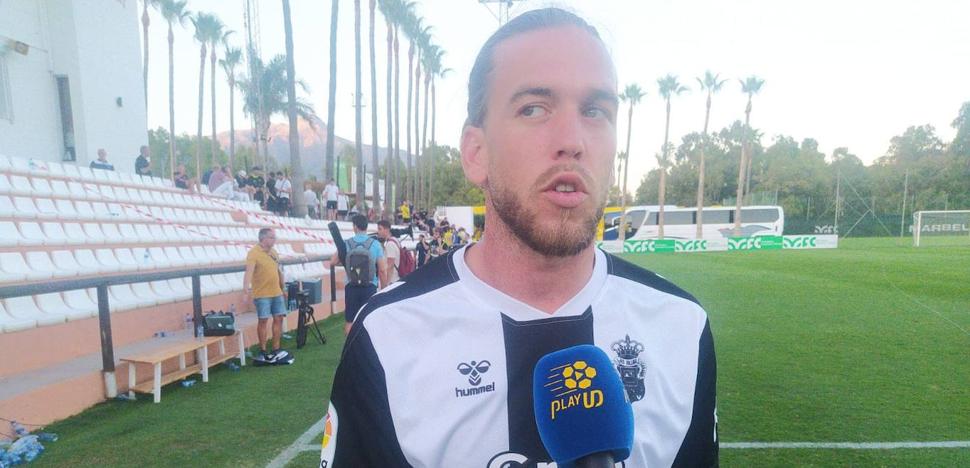 second division
The Cordovan winger scored the equalizer in the friendly match against Cádiz in Marbella (1-1)
Álvaro Jiménez was one of the great protagonists in the match between Unión Deportiva Las Palmas and Cádiz at the yellow stage in Marbella. He converted a beautifully crafted goal and, after the duel, assured that he feels comfortable with his new coach García Pimienta.
«
His game philosophy benefits me, I think we have to keep growing and be prepared for the first league game, that's the beauty and it's starting. We need the fans to support us and get the best possible result, "he explained to the displaced media.
"Time makes you roll, at first it cost me a little because we hadn't had much time. I think we have to continue along this line, my teammates are very good to me and they are making my job more bearable.
I will try to get my best level and I hope it will be soon", plot.
Questioned about a shot on goal that he did not hesitate, the Andalusian player assured that "any teammate can shoot that distance, whoever does not shoot does not fail or does not put it.
With the punch we have we have to try and shoot on goal, that's how goals are achieved«.
"I have been lucky enough to put it in today and we hope to add to it and help the team," he added.
He also said that "
we hope to have an exciting yearI hope that the fans support us from the first game, that we are getting ready«.
He also had words of praise for his partner Jonathan Viera. «
He is a top player in Spain and every player wants to have him by his side, and even more so a profile like me. I have suffered from him as an enemy and now I am super happy to have him as a partner. Every day we are getting to know each other better, him giving me instructions on how to understand each other better. I hope to add as much as possible to the team and have an exciting year", he said.