Jewelry links green initiatives to beautify the planet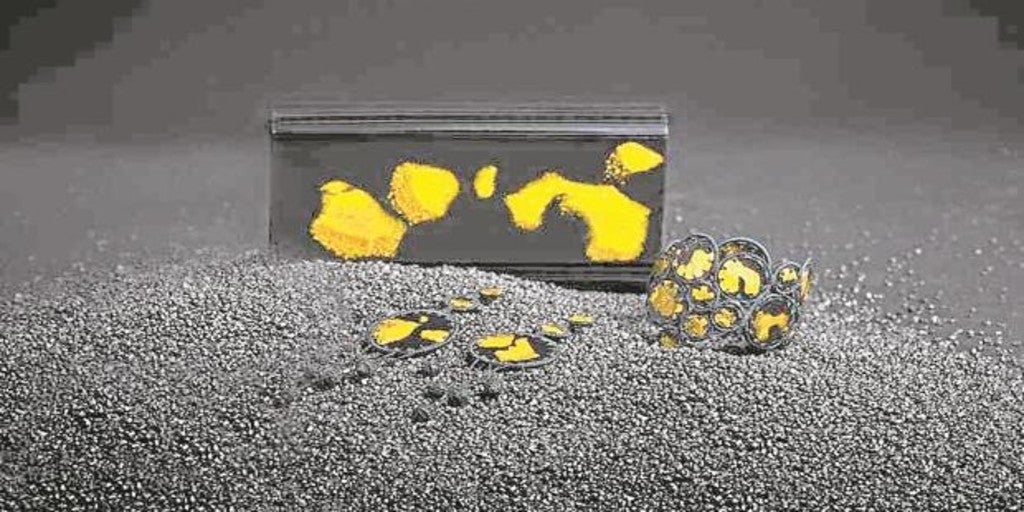 MADRID
Updated:
Keep

Can you imagine Audrey Hepburn in front of a showcase of sustainable diamonds? Of course, in the eco remix she would do it with recycled plastic glasses, a 'slow fashion' dress and, of course, nibbling on a sourdough croissant and Nutriscore seal. Times have changed, sectors are recycled and so is jewelry. A more than necessary change of course if we take into account that the extraction process of the materials it requires, such as gold, silver or precious stones, entails serious environmental damage.
Around 1,600 tons of gold are mined every year around the world. And to be aware of the magnitude of the problem, you just have to do numbers: to obtain just one gram of gold, 20 kilos of carbon dioxide are emitted into the atmosphere, you need to consume 2,500 liters of water and generate 2.5 tons, according to data from the devastating Human Rights Watch report, which also denounces and evidences the situation of labor exploitation that exists in many countries.
Traceability and responsible sourcing of materials is key: «In Spain, 85% of manufacturing is made with "green gold", its extraction from the mines has not harmed the planet and guarantees that the owners of the mines have respected human and worker rights. It does not mean that the other 15% is bad gold, simply, the first is sold by audited suppliers and the second is not. The diamonds go through the Kimberley control system, a process approved to combat their trafficking in countries at war. When they enter Spain they are already carved and have passed the controls", explains Giovanna Tagliavía, director of the Spanish Association of Jewelers, Silversmiths and Watchmakers (AEJPR), who acknowledges that in these matters "the Spanish jewelery sector is on a par with the countries around us, but we still have to make progress, and not only in Europe, but on all continents". In addition, she insists on the importance of the consumer collaborating in sustainability by demanding an invoice that leaves a sign of the path that this jewel has traveled.
No use of toxic
Luz de Nehca is one of those companies in the jewelery sector that was born under the premise of sustainability. From his workshop in the Malaga town of Estepona, the jewels of Luz Rodriguez and Frank Bäumchen, founders of the brand, are made with silver and gold extracted from the earth without the use of toxic chemicals and pollutants such as mercury or cyanide. Under the Fairmined seal it is guaranteed that the minerals have been obtained in an ecological and responsible manner both for the environment and for the miners and that there is no child exploitation.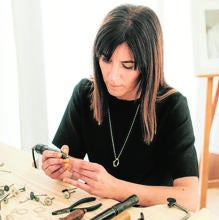 Luz, a chemical engineer, discovered how polluting the mining industry is while studying metallurgy in Germany. «I have also always liked the world of art, and it was clear to me that I would create a jewelry brand based on responsibility and ethics. I use traditional and artisan techniques, such as lost wax. And everything, from the material, the design, the packaging, the production, the transport, the sales… is done under ethical and sustainable criteria », she points out.
Despite using traditional methods, she recognizes that innovation has a lot to say in this sector: "Although there is still a long way to go, one day it may be possible to obtain gold and silver in the laboratory with zero environmental impact," this expert ventures.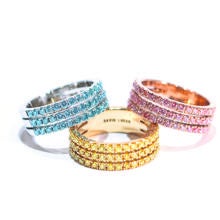 And that is, but with diamonds, which the Spanish company David Locco has achieved in a pioneering way in Europe. «We can create diamonds in the laboratory with the same quality, purity, color, brightness... without environmental damage, reducing carbon emissions and with a price of 40% below that of a diamond extracted from nature. In addition, they have the official certification of the International Gemological Institute for greater guarantees," he explains. Jonathon Gonzalez, founder and CEO of a brand that, he points out, "was born with the purpose of shaking up the world of luxury, of diamond lobbies and making it more sustainable." A titanic fight, like that of David against Goliath, from which his name arises, and Locco because it was how they considered him when he told his dream.
"Time has proved us right, five years ago nobody was talking about sustainable or synthetic diamonds, and today 15% of those bought in the world already are. The origin is the same as that obtained from nature, carbon. We have a team of scientists who have developed a complex process that reproduces the same climate conditions of pressure and temperature in which natural diamonds grow, which is why the highest quality parameters in color and purity are achieved. This is in itself more sustainable because we do not damage the ecosystem but, in addition, the energy that is required comes, in our case, from clean energies. In addition, David Locco uses recycled gold in his collections, which comes from the alloy of other jewels.
traceable jewelry
And to talk about traceability, nobody better than Bertha Serret, creator of the Spanish startup Tracemark, unique in the world. Accustomed to growing up among the glitter of jewels and diamonds of one of the most veteran Spanish companies in this trade, Facet –and directed by her father Miguel Serret–, her life took a turn when the Human Rights Watch report that showed child exploitation behind this industry. And to put an end to it, she was clear that there is nothing like traceability. «We can guarantee it from the origin to the client. We have created our own encrypted software that identifies all the details of each diamond with audited and verified information", says this young entrepreneur. Of course, Facet is already the first company that makes the traceability of the pieces as a formula to guarantee authentic sustainable luxury.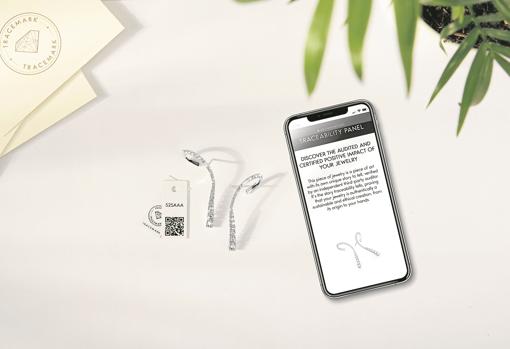 vegetable pieces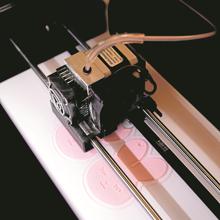 And from inheritance it also comes to Quique Vidal dedication to this sector. At the age of thirteen he learned from his mother to work pieces such as quartz or lapis lazuli. And at 17, this Valencian launched Becomely, an ethical, sustainable and corset-free fashion brand. «The accessories are made in a 3D printer with PLA, a 100% biodegradable vegetable polymer obtained from corn starch, potato starch and sugar cane. In addition, they come from local producers to promote local trade and reduce the carbon footprint", explains Quique Vidal, for whom beauty and sustainability can only go one way: linked.
The tire shop
Transforming the black and rough rims of a tire into delicate jewels is possible thanks to Neomatique, an innovative space in the hands of Signus, where products made with recycled tires are given visibility. «It has been a challenge to work with such a different material, but we have achieved a magical finish that will change the vision of hardness that until now there was this waste in the world of fashion", says the designer Lucia de Gustin, for whom ethics and aesthetics must go together to make a piece truly beautiful. An example of this are the earrings and the bracelet made with tire powder and certified mica, which is accompanied by a 'clutch', where the tire is the fundamental base, both encapsulated in resin and in the form of a filament for 3D printing.