Jesús Palacios: «Soon we are going to see quite a few films about viruses and pandemics»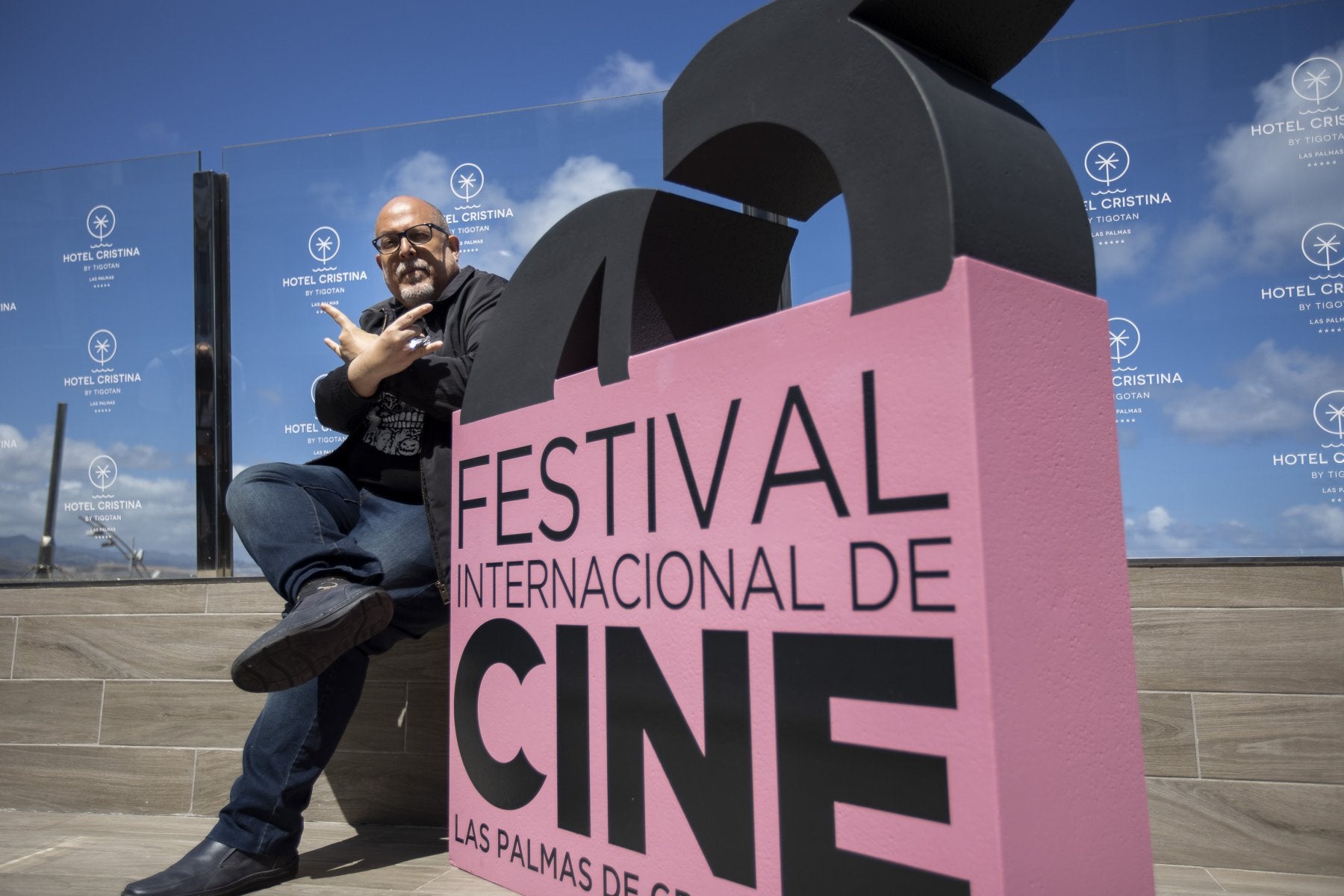 The writer and critic returns to programming 'The Freakest Night', which this year is divided into two sessions, this Friday and Saturday, starting at 10:00 p.m.
Jesus Palacios is
genius and figure, writer with experience and prestige and owner of arcane knowledge about the fantastic and horror genre. And also, the programmer of
'The freakiest night', which, he stresses, "has long been a hallmark of this festival". Palacios anticipates in this 2022 a double presence that, of course, has its one for the 'freak' public, in the absence of future editions "we return to recover those night marathons that have always inspired
our philosophyand that, since we did not know what was going to happen, we have not been able to plan this year", he confesses.
The author also reflects on the impact of the pandemic on the cinema that he likes so much, causing more modest productions and, especially from now on, "more virus films and, also, on how societies and states have turned the
dystopias».
And calls for greater recognition for the
genre cinema: «This tendency to make more didactic, social films with even an ideological and political component has harmed us», he laments, «we have regressed with respect to what we had achieved, and it is not fair, I think there is room for everyone».
Two days

In this 2022, 'The freakest night will have a
'double program', in the sense that its poster is divided into two evenings in the theaters
Cinema The Pier (always at 10:00 p.m.). The plan includes three Spanish productions and one North American, rural and period terror, a 'vintage' touch and a lot of black humor. It could not be otherwise, given the preferences of Palacios himself.
The plan opens this Friday with the
short 'Dr Dickinson's Incredible Vaccine', "which have a lot to do with these times of pandemic: a rather sardonic look from Alex Rey on the impact of covid", specifies the programmer of the section. «Alex has done everything: it is an animated short in which he even puts the voices of the characters. He has a very typical humor of ours, very 'Muchachada Nui', I think it's very good».
Then the second is projected
feature Matt Glass and Jordan Wayne Long, 'Ghosts of the Ozarks', a title shown for the first time in Spain as part of the Festival. Directors who, Palacios points out, are "exponents of current American independent horror cinema. A true independent cinema, in this case it is not a label».
Regarding the film itself, which takes place in the Ozarks, a mountain range of the Appalachian Mountains, he anticipates that «
takes place in the deepest Americain what we could define as what is now called a
Weird Western. A ghost story in a Western setting, in the mid-19th century, in a completely isolated community. They live in peace, but also because they hide a very strange and dangerous secret.
Without wanting to reveal much, it does encourage you to pay attention to "a fantastic moment in the middle of the film, in which the protagonists are marked
an absolutely stunning musical solo."
For him
Saturday, April 30, has been scheduled
short film 'My name is Koji', by David Muñoz. This is "a tribute to
Mazinger Z. A very loving look at the original series, and with a very funny but very funny humor.
'And they will all burn' closes the program: the second film by David Hebrero. «He has passed through Sitges or Isla Calavera: a real high-rise 'frikada'», Palacios defines it. «It is surreal and strange, a kind of David Lynch in a town in León isolated from everyone and everything. At first he can approach the concept of Álex de la Iglesia's '30 coins' series, but he immediately seeks his own path, in a peculiar way and with a lot of black humor ». Furthermore, he adds, "he also has
Macarena Gomez in the leading role, which is masterful, playing a hysterical character that I think will make history. For me it would be this year's Goya for acting: yes, the Goya for his darkest paintings».
Slowly

Jesús Palacios trusts that «little by little we can go to the old formula, to marathons. «This year, at the moment», he notes, «the festival has a very 'freak' symbol floating at all times, which is
Nosferatu. The first film is a hundred years old, but that for a vampire is nothing... There is also the cycle of Lucile Hadzihalilovic. Within that context
we still have our hole especially 'freak', which is also one of the signs of identity from the beginning of this festival».
Asked about the impact of the
Covid in genre cinema, comments that «the way of doing things, in general, is always changing: although it is true that the pandemic has had a double impact, on the one hand when it comes to concentrating on smaller, almost homemade productions. And then from another point of view, it's also influencing the narratives.
we have been amazed that those eighties and nineties movies, or even more recent titles like
'Contagion' (Steven Soderbergh, 2011)have gone in our figurative video store from the fantastic and horror section to the drama and reality section».
And that the health crisis "has not yet had such an obvious impact. But it is starting to happen.
We are going to see quite a few movies about viruses and pandemicsand also about how society and states have reacted by making the
dystopias. We are going to see a lot of fantastic and horror movies with that touch. What remains to be seen is", the writer questions, "if the production levels of the pandemic can be recovered. And also in the productions made directly for the platforms, with what that entails when creating more extensive stories.