Jesús Cintora talks about the cancellation of 'Clear things': "We'll see what happens"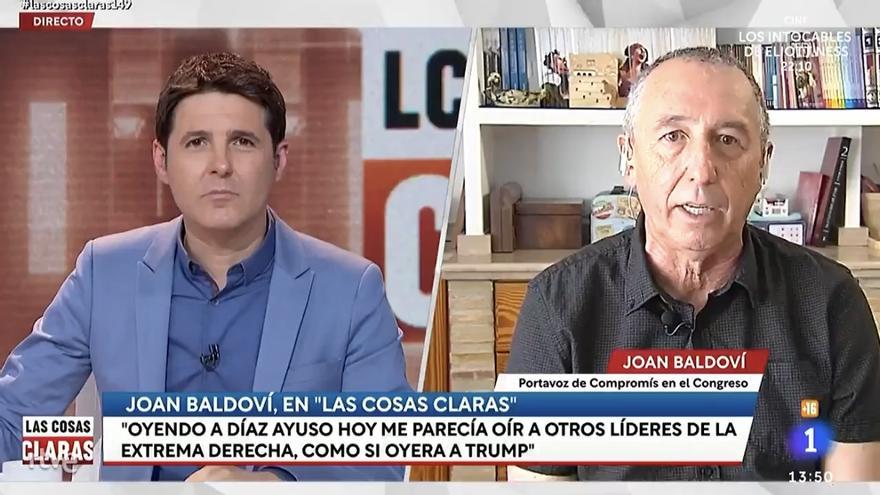 'Clear things' will say goodbye very soon to the viewers of The 1. Jesús Cintora's program was at the center of controversy since its premiere, which has led to an immediate end in July as a decision of the new management led by Pérez Ternero. A little over a month after his dismissal, his cancellation has been dealt with by his presenter.
Joan Baldoví, Compromís spokesperson in Congress, connected with the program live in its latest installment. To Cintora's surprise, he wanted to send a message to the team before saying goodbye: "May I have one thing? When there is a program on TVE about the king's agenda, to say what he does, and they want to charge him, I want to say what for me it has been an honor and a pleasure to participate in a place where immediate journalism is carried out, a warrior journalism, a street journalism ".
The interviewee launched several tricks in defense of the format: "I think that on public television there is room for serious and calm journalism, as well as this current and more warrior journalism. I honestly believe that it is a mistake that this program disappears from the grid ", settled.
Jesus Cintora He took the opportunity to comment on what happened around the program: "Well, we'll see what happens. However, I don't fill my mouth with that word, I don't like it. I don't put last names on journalism or doing one's job Simply. There is a team here that gets up very early and all they do is work. I think it's a lot, if they let us.
Before dismissing the interviewee and changing the subject, the presenter wanted to leave on the air what will happen in the future and if he can be seen on another station: "Mr. Baldoví, thank you very much. We are going to do what we can. Also, life is a marathon. If they don't let us in this one, there will be others. That there is health, which is the important thing, "he said.