Jesulín and Campanario speak with Sonsoles Ónega after announcing that they are expecting their third child together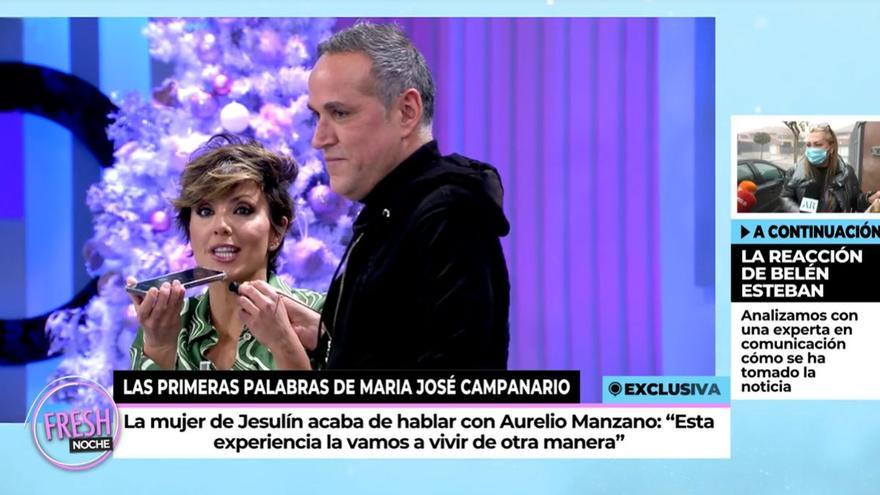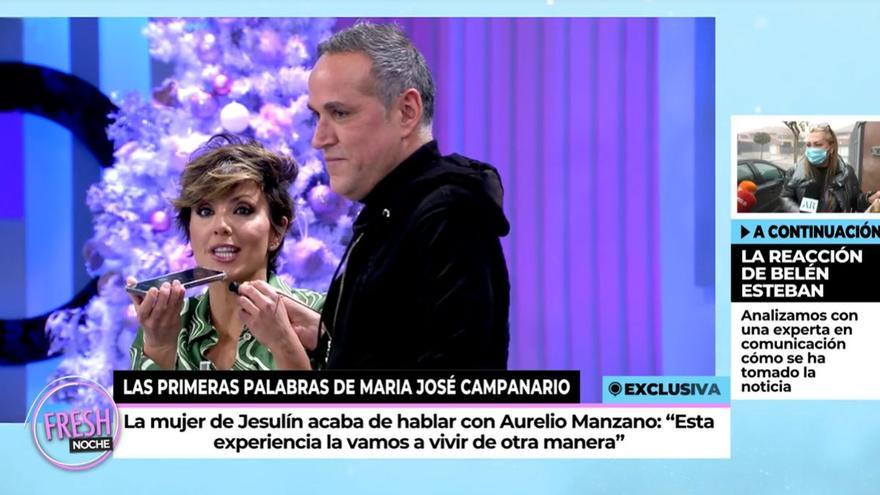 Maria Jose Campanario and Jesulín de Ubrique They became the most wanted characters on Tuesday. The bullfighter and the dentist announced by surprise, through an exclusive in a magazine of the heart, that they are going to be parents of their third child together. To know how they are living the pregnancy, the program 'It's already eight' He called the couple directly, who agreed to pick up the hook and grant a statement to Sonsoles Ónega and its collaborators.
"For us it is a blessing. All we want is to have a bit of tranquility and peace to be able to carry it as well as possible. That comes well and that's it, "said Campanario, who for the moment prefers not to lean towards a boy or a girl:" I don't care, I say it with my heart. All we want is for it to come in handy. "
Even though I was driving Jesulín was also encouraged to chat for a few seconds with the presenter and confessed that, in her case, she does have a slight preference. "I already have two girls, I would like two boys"The bullfighter said with laughter: "At this point, whatever comes right."
Campanario acknowledged that the pregnancy comes "at a time when my husband is not traveling continuously to go fighting." "I will be much more accompanied by him. I imagine that with the perspective of age, because I gave birth to my children very young, I'm sure I'm going to enjoy it in a totally different way.", he pointed.
As for how he found out about the news, he confessed that "I had in mind that something was wrong, but I did not know for sure that I was pregnant". "For fibromyalgia patients there is a stage of pregnancies in which we improve a lot, I do not know what is due," he also commented in 'It's already eight'.
Finally, he wanted to send a message to the rest of the Telecinco programs: "That it does not serve as a precedent. I have picked up the phone now but do not keep calling me because it is impossible to attend to everyone. I thank you in my soul for the affection with which you are treating us. "