Jeffrey Epstein, found unconscious in his cell | Society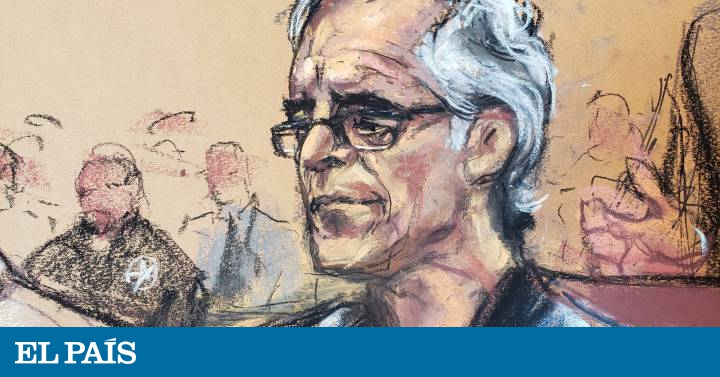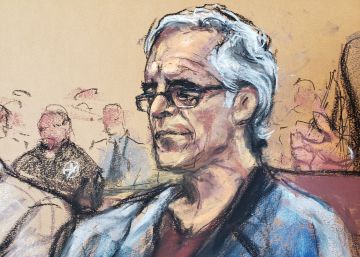 Jeffrey Epstein, the American billionaire accused of having directed for years a pedophile plot to sexually exploit minors, He has been found unconscious in his prison cell in New York City. The inmate had marks on his neck. The causes of the incident are not clear. At first he speculated that it was a suicide attempt, although it is not ruled out that he could have been attacked by another prisoner.
The Federal Bureau of Prisons has later stated, in a very brief press release, that Jeffrey Epstein was treated at the prison's medical center and points out that he never had to be hospitalized, as local media had reported. Those responsible for the management of the prison, located in lower Manhattan, have avoided giving details about their status or conditions of confinement. They have rated the injuries as minor.
The New York financier is interned in the same high security prison where he was imprisoned for more than two years Mexican drug dealer Joaquin El Chapo Guzman When he was arrested, authorities reported that he was in an area separated from the rest of the inmates. But during the hearing that was held last week his lawyers warned the judge who oversees the case that his client had received threats and feared for his safety. At the moment it has not transcended in what area of ​​the prison the inmate was and, therefore, if he could have been attacked.
At last week's hearing, he was denied bail until the trial. Judge Richard Berman considered that the accused represents a danger to the community. He also cited, to justify his decision to keep him in prison, the high risk of escape. Epstein, who pleaded not guilty after his arrest, faces a penalty of up to 45 years in jail.
Prosecutors felt that leaving him in his mansion on the Upper West Side, as requested by the defense, would have been like granting him a "special treatment." Epstein has already served 13 months in jail in Florida after pleading guilty to a state crime for prostituting a minor. That conviction was agreed in secret and the agreed terms are now the subject of great controversy.
Amid the confusion over Thursday's incident, Lisa Bloom, a lawyer representing several Epstein victims, He made it clear in social networks that his clients "do not want suicide No one, "not even a repeat offender who has cheated and hurt so many women." Moreover, Bloom has clarified that he expects him to stay alive until the start of the trial so that he "faces justice and responsibility for everything he did."