Jean-Luc Lagarce: AIDS as a metaphor for the end of the world | Babelia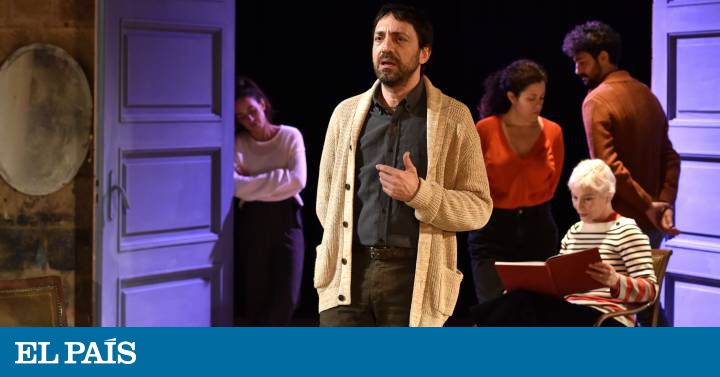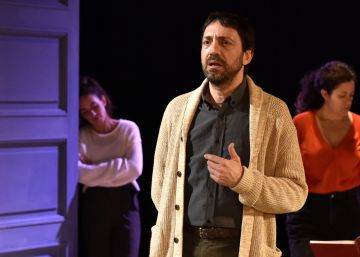 Absent for years from the family home, Louis returns. You have been told terrible news that you may share with yours. For now, that's what he tells us: "Later, the following year, I had to die. I am about 34 years old and will die at that age. He had been waiting for many months without doing anything, playing cheat, cheating, not wanting to know. Many months waiting to end once the following year, as when you only dare to move very little, in the face of extreme danger. " This is how it begins, more or less (this is my approximate translation of the cimbreante Catalan version of Ramon Vila) Només la fi del món (Just the end of the monde), written by Jean-Luc Lagarce in 1990, three years before his death, a victim of AIDS. The version of Vila, one of those translations that are usually called "works of love", has just been released, directed by Oriol Broggi, in the Teatre Biblioteca de Catalunya.
At first, the work looks like the typical "family crisis" in which many secrets have to come to light, but it is not so. Little we just know the protagonist, who has led a life of an artist (and even a certain success): something else we will know from those who receive him on his return, although they hardly seem to have left the town. Louis's great secret reaches us elliptically in the front lines; Then there is a growing silence made of listening and bumping, which collide with each other and bounce like the metal balls of the old million-dollar machines.
It must be very difficult to write, translate and stage that text, that music that seems to be made of unstoppable streams. The onslaught (and the succession) of the monologues remind me of Pascal Rambert's style, peppered with melancholic and Chejovian humor. The cast is formidable, very well chosen by Broggi. Louis is David Vert, whose last thing I saw was his great Licas in The daughter of the air Gas-mounted in the Classic. Louis seeks serenity, but can only catch her soaked in sadness. Drowned, rather. Beautiful diction, beautiful feeling: words sprout like rabbits from a hat, but you have to try not to squint your eyes, and sometimes it happens. There is only one other man in the family: Antoine, the middle brother, who manages to show his anger towards Louis (and the whole family) without falling into the temptation of the raging rage, thanks to the good work of Sergi Torrecilla.
It's funny: I think of Chekhov and Rambert, but the women of the story (Catherine, Suzanne, the mother) seem like creatures of Marguerite Duras or Natalia Ginzburg. They speak as if their words sprout hopelessly, or they jump from the freshness to the big questions, like the passage in which the mother is evoking a tuna salad with mayonnaise, by the river, and suddenly, with the same tone, she wonders : "Can we know how everything disappears, how we all slowly disappear?" The mother is Muntsa Alcañiz, clear and disturbing as she had not heard her for a long time. It narrates the rituals of Sunday in childhood, and what shakes us is not what counts but what silences it. Catherine, a pure heart, is Antoine's wife: the great Màrcia Cisteró, always powerful, with a splendidly projected voice, who knows how to launch while remaining intimate. Suzanne, the little sister, has some savage thing: she felt abandoned with Louis's departure and is still trying to escape. It is played by Clàudia Benito, another actress who wants to see more and more. I like how he searches for the words with truth, without artifice, as one who tries to carve in stone a figure that he does not know.
The father is not there. And around the mother there is a great silence. Everyone complains about the same thing: lack of love. They do not know how to give or receive. Louis lets go like a whiplash: "Maybe my baseness comes from that absence of love." It is the start of his most furious monologue: death opens his mouth more and more. Antoine also says a short and definitive phrase: "Nothing is easily said here." The great silence like a great mirror.
Intense, strenuous work of Oriol Broggi and the company. But I think there are still some modular passages. It is not really a matter of tone but of volume, of power. There is a lot of text, and perhaps in a certain way towards the ritual it falls into slowness, in equalization. I sense that in a few days all that will be balanced. Strength and emotion are already there, beating. Let's go back to the beginning, which will be its end. What will happen to Louis? The key is in the title: simply the end of the world. Or something like that, between the outbreak and the ballad. Those imminent, irremediable things, which are just said in a few words.
Només la fi del món. Text: Jean-Luc Lagarce. Address: Oriol Broggi. Theater Library of Catalonia. Barcelona.