Javier Ruiz defends Pablo Iglesias against Ana Rosa Quintana: "Ethical limits have been crossed"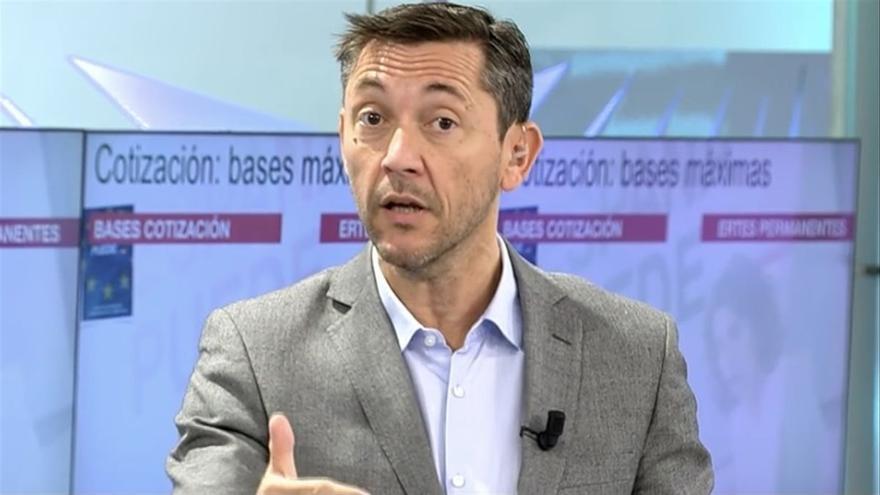 The elections of the Community of Madrid and its immediate consequences continue to give much to talk about. The announcement by Pablo Iglesias about his exit from politics was one of the most prominent issues of election day and in the last installment of 'The Ana Rosa program', Javier Ruiz wanted to comment to break a spear in favor of him.
After analyzing the fall you are suffering We can In recent years, the journalist quoted the founder of the formation and its media role: "Of course it occupies a lot of space in the media, so much so that it probably explains part of what is happening in the party. There have been such past of some media that I think we have crossed intolerable ethical limits".
The collaborator of 'Cuatro al día' wanted to emphasize that he does not share his ideals: "I do not share practically anything with Pablo Iglesias", but he wanted to exemplify the harassment received by the politician: "The ultrasounds of his children have been published, He entered to report on a house and things have been violated that I still don't give credit to. Of course there has been a lot of media occupation, to destroy the formation and it is unquestionable to say this. "
Finally, the communicator stressed that it is untenable for citizen representatives to experience certain situations: "If stalking a person for a year at the door of their house or sending bullets they get to kick a politician, watch out. You have to be careful, because when it happens to the one you like, "he said to settle his argument.
Ana Rosa Quintana wanted to address the issue and partially replied to her partner's allegation: "In Spain no one has investigated the personal lives of politicians. Another thing is the legitimate criticism of political action. And he has spent a lot with many people and in the end one receives his own medicine, "he said on the matter.