Javier Pereira, new Levante coach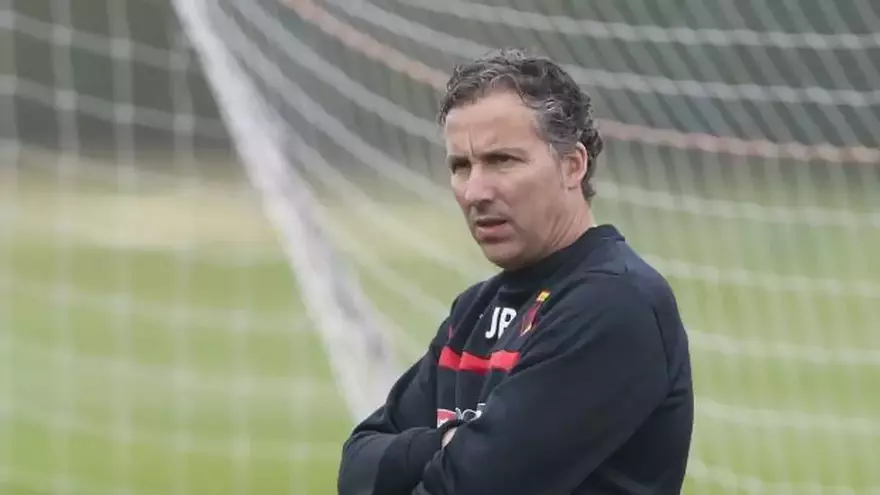 The soap opera between Javier Pereira and the Raise UD it's over. The Badajoz coach reported on his communication channels that he and Henan Jianye parted ways after a year of bonding.. The termination of the contract, with which the technician will lose money with the sole purpose of making the leap to the elite of the soccer Spanish, it became official after six in the morning Spanish time. "After a friendly meeting, our club fully respects the will of Mr. Francisco Javier Pereira Megía. Thank you," the Chinese team prayed in an official statement. In granota key, the club announced its new signing first thing in the morning this Thursday, putting an end to four days of negotiations that have come to fruition. Javier Pereira signs until the end of the season, with the approval of automatically renewing one more year in case of salvation and with the possibility of training in the Ciutat de València an additional course according to objectives.
After putting an end to the successful cycle of Paco López at the helm of Orriols' bench, Levante UD begins a new stage with the intention of saving the furniture and avoiding a relegation to Second division. The eight games without winning and the relegation position he currently occupies have been the triggers for which it has been decided to turn the situation around through the dismissal of Silla. The former Henan Jianye manager will be the one to assume responsibility, motivated by the challenge of taking the reins of a team that he has already tried in the past.. For two seasons, he was the right hand of Juan Ignacio Martínez in a time of glory in the Ciutat de València: sixth place, the highest mark in the history of the Granota club, and the fact of playing European competition for the first time in more than a year. century of life. Events that will not go unnoticed from now on.
In this way, Javier Pereira arrives at Levante UD after terminating by mutual agreement his contract with the Chinese Super League team and solving bureaucratic procedures. In the next few hours he will leave for Valencia and meet his new squad, while his coaching staff, where there will be an Agustín Izquierdo who was a Granota player in the 1993-1994 season, is already carrying out work to gather information about the team he intends to mold. Despite the candidates who were on the table, the priority of the sports management is also fulfilled, since was the number one option to replace Paco López.