Javier Mascherano announces his retirement from football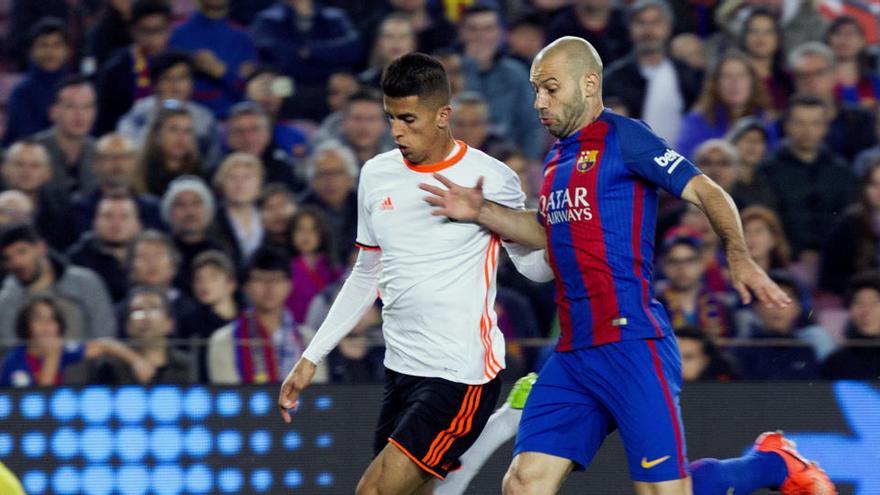 Javier Mascherano announced his retirement from professional football on Sunday after the defeat suffered by Estudiantes de La Plata against Argentinos Juniors, for the third day of the Argentine Soccer Professional League Cup.
"I want to announce that today I am retiring from football professionally, I want to thank this club that gave me the opportunity to finish my career in Argentina", emphasized the 'Jefecito', 36, in a virtual press conference where he was accompanied by coach Leandro Desábato.
"It has nothing to do with the club or the results, they are personal sensations. I am grateful that Estudiantes has made me return to Argentine football. I am grateful to Desábato and all my teammates for having supported me in this time, " said the former player of Barcelona.
In addition to Estudiantes and Barcelona, ​​the player trained in the lower divisions of River Plate in his extensive career went through Corinthians from Brazil, West Ham and Liverpool from England and Hebei Fortune from China. Two-time Olympic champion With the Argentine National Team at the Athens 2004 and Beijing 2008 Games, Mascherano also participated in four World Cups (Germany 2006, South Africa 2010, Brazil 2014 and Russia 2018), the U-17 World Cup in Trinidad and Tobago 2001 and the U-20 World Cup in the United Arab Emirates. 2003.
To complete his competitions with the Albiceleste jacket, he integrated the teams in five Americas Cups (2004, 2007, 2011, 2015 and Centenario 2016), in addition to the South American Sub 17 Peru 2001 and Sub 20 Uruguay 2003. At club level, Mascherano accumulates 21 titles in his record: one with River, one with Corinthians and 19 with Barcelona, club in which he served between 2010 and 2018.
The future of Javier Mascherano will be linked, almost certainly, with the Argentine Youth Teams as of next year after several conversations with Claudio Tapia, president of the Argentine Football Association.