Javier Gutiérrez: "We are not educated enough to know how to love"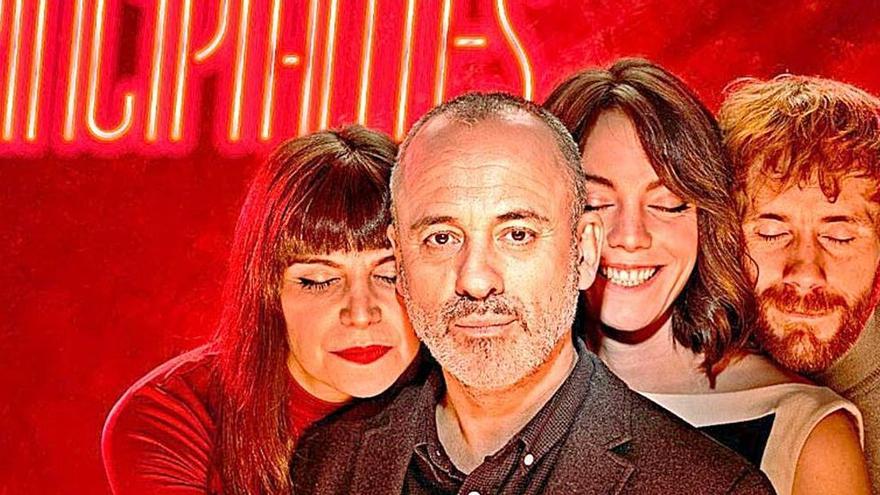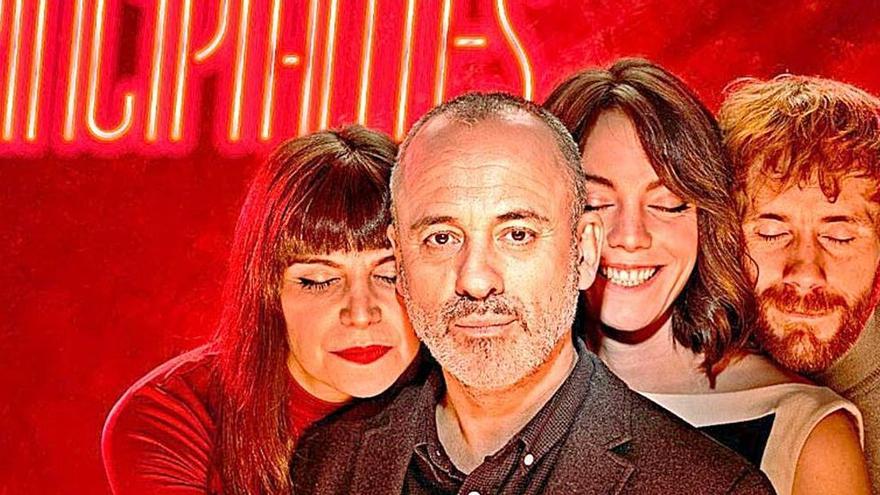 What does it mean to develop this tour in these times?
It is always special to get on stage and do theater. But in these times so much in need of stories, of live experiences –both by the public as well as for ourselves–, it is not only something necessary, but it is also very enjoyable. Especially after what we've been through. I am a citizen who believes that we must prioritize Health above the economy, but to this day, as we are, trying to stick our head out or already glimpsing a light at the end of the tunnel, I think it is also fair that, after what we have suffered, we can go out to enjoy a dinner or a theater show.
'Beginners' talks about love. But, what is Javier Gutiérrez talking about when he talks about love?
Love is a very tricky subject that accompanies us almost from the moment we are born until we die. But I think we are not educated enough to know how to love in most cases. I am very envious of those people who feel full, happy and filled with love, because it is a very complicated journey in the life journey of each one. In this case, on stage, we question the lives of two couples, one more mature, with a somewhat toxic relationship, and another couple that is just beginning, which is in the spring of their relationship. We are all going to see ourselves reflected in one way or another because they talk about love, lack of love, infidelity, whether we are really in love or not and whether the partner we are with –with whom we get up and go to bed, to whom we tell our intimacies– is the ideal companion or travel companion. It is a show that deals with love, but it is not an easy show, it is not at all pleasing for the viewer. As in Raymond Caver's texts, the theatrical adaptation invites reflection and requires active spectators.
The social networks Are they idealizing love relationships?
Evidently. We live in a world perhaps too dominated by social networks, in which we tell the life we ​​want to tell. Or perhaps we idealize our own life too much in order to give an image that does not correspond to reality. Afterwards, inside, I guess the lives of people who talk about that 'other life' on social media will not be the same. I do not know if it will be worse or it will be in the antipodes of those who sell us through travel photos and almost unrepeatable experiences, but I want to believe that the life of others is not the life that corresponds to social networks. You don't have to trust them too much, nor do I think they are a good example.
How is it being to work with Andrés Lima again?
A pleasure. I've known Andrés for twenty years. I have had the immense luck, honor and privilege of having worked with him, that he has directed me for ten or more shows on the Animalario stage and afterwards. Always is a reference director for me, in which I think for any job I undertake. My first choice for almost everything, be it a drama or a comedy, is usually Andrés Lima. I get on very well with him. In this case, to talk about love and heartbreak, I think there was no one more suitable than him, but whatever he does, he is always a very interesting director and for me he is one of the best, if not the best stage director of this country.
They say that love has no age. And success? At 50 years of age, his jobs continue to rain ...
Love has no age and neither does success, nor popularity or recognition of the job. Love, like work, like almost everything in life, must be lived with passion. And then, therefore, the rest will come. I never think about the objectives or the results, but rather immerse myself in a project, in a character, and try to conquer the heart or the brain of the spectator. Everything else comes in addition.
In an interview with Andreu Buenafuente, Mario Casas said recently that an actor lives in fear of not being called to work. Does it happen to you too?
Yeah right. This is a sawtooth profession where you never know why the phone is ringing or why it stops ringing. Many times I am surprised when a director has called me for a movie or entrusts me with a character that I would never have thought of for myself; I think they were wrong to count on me, and that is always a feeling that is latent, very present in our trade. Not only among people who work, but also among those who have not heard the phone ringing for a long time. There is a recent study - elaborated with an interview of 3,000 dancers and actors - that throws a tragic and hopeless fact: 97% of them have not entered a single euro in the year 2020 in full pandemic. It is a profession in which we are always on the tightrope, on the wire, And regardless of whether you are talented or not, you always depend on that slice of the cake that is luck and that someone remembers you. But it is true that the more you work and the greater your visibility, the more work they offer you. Work feeds back work, and that is why there is a lot of fear of losing that visibility, that it seems that they have forgotten us.
Do prizes help?
The prizes, prizes are. But with the prizes one does not eat, and also many times they are not fair. The awards are very good to feed the ego of each one and make the people who love you happy or to give visibility to a project, but beyond that I do not think that an actress or an actor who has or does not have awards is Better or worse.
Is it curious to speak of a bad moment for the cultural sector when it has saved many during this pandemic?
Yes. I never tire of repeating it. Culture, like education and health, is a basic pillar in any society. These months we have verified that it is very necessary. In the midst of the pandemic, we have accompanied citizens who have been very lonely. We have served as balm, as life preserver, for many people who have had a really bad time. And not only the cinema, I'm talking about the culture overall: a good book, a good album, a poem or a drawing. Culture has helped us to better cope with this horrible time in which so many people have been sick and, unfortunately, in which so many people have died. The culture has been there. And we must never forget; politicians, the first, but also our society must give value to that. We have been there when we have been most needed.