Javier Cortés 'lacks vision' in the right eye | Culture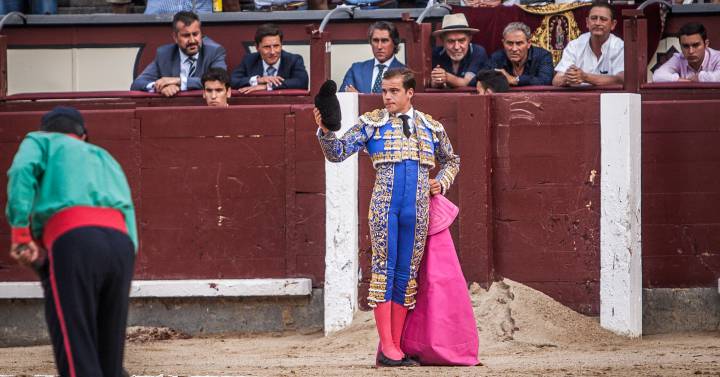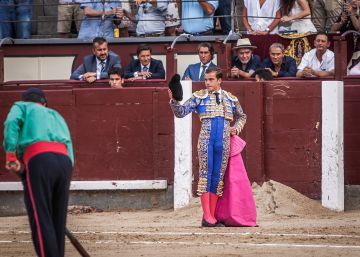 The bullfighter Javier Cortés (Madrid, 1989) continues the process of medical tests due to the serious accident suffered on September 15 in Las Ventas, the last of which has served to determine 'positively' the reconstruction of the eyeball, although ' It lacks vision 'in the right eye.
These are the latest news from the medical part issued by the bullfighter's communication team, which remains admitted to the Ophthalmological Institute of Madrid.
The part also reveals that Cortés maintains the "very high" ocular tension, that the internal effusion is also "very important", in addition to confirming that within a month it must be subjected to a new surgical intervention.
For all these reasons, the recovery of the definitive vision is considered "very reserved", so that from the environment of the young Madrid sword, 30 years old, they ask for caution again until they know the results of the next tests and, above all , of the surgical intervention.
Javier Cortés was injured during the crutch work to the third bull of the livestock competition held on Sunday September 15 in Las Ventas, from the livestock of Marqués de Albaserrada, an animal that had already developed many complications and that went further in The last third.
In a chest pass, the bull stopped and threw a dry defeat that hit the face of the young bullfighter in Madrid, who, after being caught on the ground, came to recover verticality, with his face completely bloody, although He immediately passed out faint just after reaching out to the injured area.
In the infirmary of the square he was examined by the team of Dr. Máximo García Leirado, who before the seriousness of the accident decided to transfer him to the Gregorio Marañón hospital to put himself in the hands of the ophthalmology service of this health center in the capital of Spain.
The medical part issued by the medical team of the Madrid Monumental said that the bullfighter had suffered "a wound in the right maxillary region and severe bruising in the eyeball, severe prognosis."
(tagsToTranslate) javier cortés (t) lack (t) vision (t) eye (t) right (t) bullfighter (t) Madrid (t) must (t) submit (t) new (t) new (t) intervention (t) month



Source link