Javier Cercas wins the Francisco Cerecedo Journalism Award | Society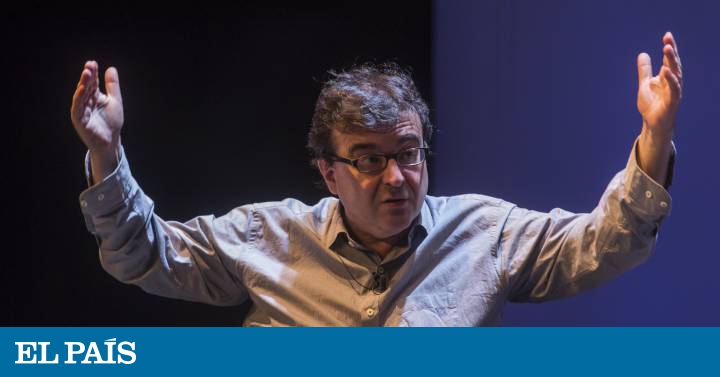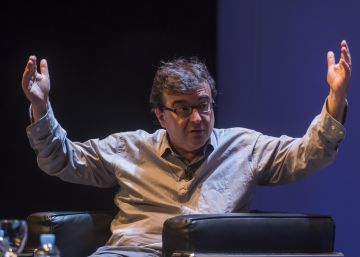 The writer and columnist Javier Cercas, a regular contributor to EL PAÍS for two decades, has won the Francisco Cerecedo Journalism Prize on Tuesday, an award granted by the Association of European Journalists. In this XXXVI edition, the jury has valued the international projection of Cercas' journalistic and essay works, which show "their ability to approach political issues from complex edges".
"I did not know I was a journalist. I have never worked in a newspaper and I still do not consider myself a journalist, "says Cercas, who ironically says that he feels like Molière's character who spoke in prose without knowing it. In spite of everything, the author of Soldiers of Salamis or The monarch of the shadows he assures that journalism changed the way he wrote. "The classic trajectory, from Hemingway to García Márquez, is that of a journalist who writes novels. Mine has been the other way around. "
Bachelor of Hispanic Philology, Cercas (Ibahernando, Cáceres, 1962) learned from journalism to be synthetic and fast, to turn simple complex issues. He discovered a "fascinating" trade. His novels have a lot of journalism, essays, history. "There are many genres at once. They are a banquet with many dishes. The novel has the ability to devour everything and perhaps one of the innovations of the narrative of recent years is the ability to assimilate journalistic procedures.
According to the jury, chaired by the vice president of the Congress, Ana Pastor, the Extremaduran writer has proven "an unusual ability to capture the emotional acoustics of controversial social realities, and articulate them from a simple and profound rationality. This has not only been able to show the contradictions of certain discourses and social problems, but to give voice to people who felt orphaned of echo in the public debate ". In addition, he has done so "in a courageous and committed way, cultivating his own voice and always leaving a space for the reflection of those who look for his texts hoping to find his genuine, committed and courageous words".
Francisco Cerecedo recognizes each year personal trajectories or professional works that stand out for their talent or originality. The award is endowed with 24,000 euros and a medal designed by the sculptor Julio López Hernández. King Felipe VI, honorary president of the Association of European Journalists, will preside over the delivery ceremony on a date not yet determined.
Cercas (Ibahernando, Cáceres, 1962) published his first work, The mobile, in 1987. Then they arrived The tenant Y The belly of the whale. One of his most famous works was Soldiers of Salamis (2001), which was translated into more than 20 languages ​​and was taken to the cinema by director David Trueba in 2003. Anatomy of a moment He was awarded the Terenci Moix Prize for Essay and the National Narrative Prize in 2009. And last year he won the André Malraux Prize in France for The Monarch of the Shadows, a novel in which he tells the story of his great uncle Manuel Mena, Ensign of the Falange who died in the Civil War during the bloody battle of the Ebro.
In its journalistic aspect, its articles have been compiled in publications as A good season (1998) and Real stories (2000).
Javier Cercas joins a list of winners, which include Ruben Amun, Claudio Magris, Felix de Azua, Michael Ignatieff, Miguel Mora, Soledad Gallego-Diaz, Juan José Millás, Antonio Tabucchi, Iñaki Gabilondo and Manuel Vicent.
(tagsToTranslate) javier cercas (t) win (t) prize (t) francisco cerecedo of journalism (t) jury (t) haber (t) valorar (t) ability (t) address (t) topic (t) politician (t) t) edge (t) complex (t) complex



Source link