Javier Castillo: "If I no longer surprised or were in a publishing house, I would still be happy writing as a hobby"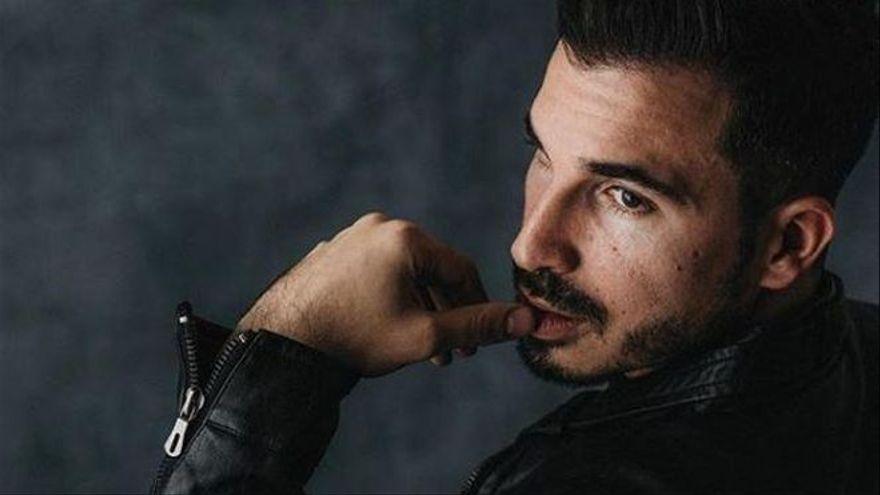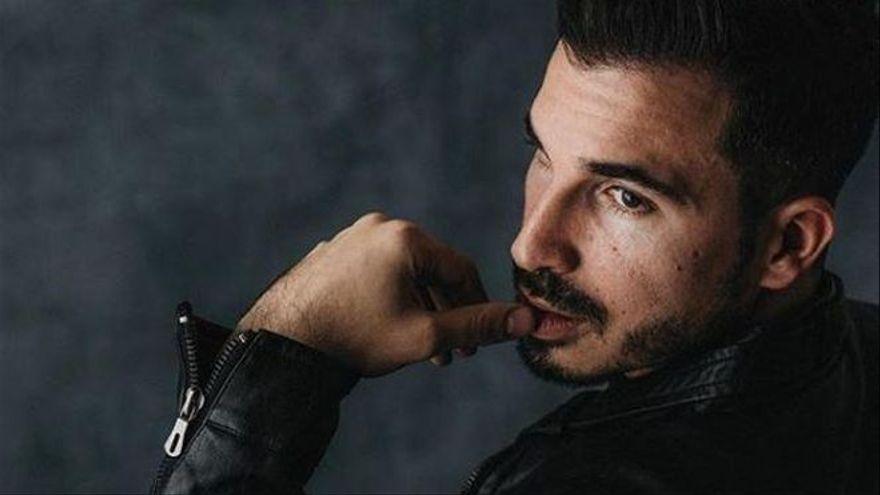 The editorial bombshell of 2021 is starring, once again, a young man from Malaga who, from the desire to trap the reader in stills and exciting plots, manages to tell powerful and modern stories. Javier Castillo he has just returned to bookstores with his fifth novel, 'The Soul Game', in which he recovers the journalist Miren Triggs, the protagonist of his previous book, 'The Snow Girl'. Here is the main character of 'a haunting thriller about faith and deceit, love and pain, a plot with, as is usual in Castillo's work, surprises around almost every page. We chatted with the million-copy author, the absolute revelation of European commercial literature, and the humble, unassuming young man with an intense relationship with his readers, who doesn't give a damn what the critics think of him.
-He has sold more than a million copies of his previous books and has now launched the second edition of 'The Soul Game' in just one day. Are you still overwhelmed by success or do you get used to it?
– I did not expect the reception that my novels are having, much less this overwhelming launch where people have taken to the streets and flooded the bookstores to buy 'The game of the soul'. This is the biggest print run we have ever made and we are all not buying it. People are fascinated and that is what one wants, that is, for people to find in my stories the perfect competition for all those series and movies that also attract us.
-For Miren, the protagonist of your latest novel, the game is important and you will give up everything to find the truth, but what does this mean for you, would you also?
-If at some point I found myself in that situation, of course I would play. A Miren, once she has lost him, everything escapes her life and her soul. He is not capable of wanting, feeling, or loving. This is his last leap: he gives up everything in exchange for finding out that truth in the hope of meeting it.
-Go back to the disappearances of children, to religion… Why do these issues attract you so much attention?
-In crime novels, you can play with three things: kidnappings, disappearances or murders. For me disappearances have a much more powerful component because unfinished stories are always created. People who suffer a disappearance, especially children, which is more dramatic, stay frozen in time because it is difficult to turn the page. In a murder, you know what happened and you can even know the culprit, but in the case of the disappearance everything generates a lot of concern and I am even curious to think how I would deal with something like that. As I mentioned, disappearance in many cases leaves you frozen, in others it destroys you forever and in others it makes you walk away and escape.
"In the end, when you do something with enthusiasm, passion and power, be it writing a novel or playing the piano, it works"
-The door of your office serves as a peephole for your children and allows them to see you and claim your attention when you are writing. What has been the hardest thing for you during all these months of confinement and pandemic when trying to move forward with 'The Soul Game'?
-I think that organizing with the kids at home. Vero, my wife, also works and it is something we try to reconcile. Writing requires a lot of concentration and for example when I was writing something suspenseful, suddenly my children would knock on the door, with a smile, telling me that they had drawn a picture for me. So there, you go out to play with them for a while and cut that tension. I have to say that I have written this novel almost always during the early morning because that is when I could focus on those dark emotions that the novel required. During those hours everything was silent and that happiness of the little ones did not resonate. That way it was easier to get into the world of sadness and anger.
-The stories and life that he gives to the characters in his novels occur in parallel to his day-to-day life with his family and friends. Have you felt trapped by any scene or character?
-At the time of writing 100%, when I am close to delivering the novel, I become very abstracted from everything: I answer in monosyllables when my wife or my friends ask me and I am like in my own world where I analyze each character, how they are He moves, what fears he has, how he faces them … I have spent a lot of time trying to understand what I wanted to write about Miren and in the end that character has remained so powerful that I think I will take forever.
-Your biggest critic is your grandmother, you say, but who is your biggest source of inspiration?
-My close environment: my wife, my children, my friends … They help me a lot to understand how each one faces things. From my little ones I learn the primary emotions, the ones that are not distorted by anything, and that is taught by having them around. Also, I do a lot of real news research and try to find the psychology of things everywhere.
-What is the secret to keep the reader in tension?
-I think it's about having enthusiasm and passion for what one does, be it playing the piano, writing or anything else. In the end, when you do it with that claw, it works. It really comes out and you are improving and testing every time. With The Game of the Soul, people are going to find a very exciting novel with many twists and turns. It is like a twist to everything I have written, but with an overwhelming and overwhelming plot.
-He has surprised his followers with stories that he invented in hotels like the one in Santiago de Compostela after arriving from one of his firms.
– It is that when it arrived from the signatures it could not sleep. He was totally awake and with an adrenaline rush of 1,000 per hour. What was most important to me at that time was writing or doing something fun.
– Do you have any fear in the literary world or is it an area that you do not care about?
-I have no fear in the literary world. One tries to go with lead feet and play with the stories. I believe that in each novel you have to write the best book, you have to surprise and excite people. If the moment came when I stopped surprising and publishing in a publisher, I would continue doing what I do regardless of whether people read me or not. Because I have always been passionate about this world of creativity and I know that I will continue to be completely happy writing either as a hobby or as a profession.
-You try to make each book you write better than the previous one and to surprise your followers, but in what way have they surprised you?
-When many people write to me saying: "Hey, Javier, could you write me this word with your handwriting that I'm going to get a tattoo?". I find it amazing. Then there are also stories of people who have read me in peculiar circumstances such as in the hospital with the Covid or in the room in which they have quarantined when their family was infected. These types of situations come to me a lot and I am excited to be able to accompany people at those times.
-In the presentation of your book, you talked about the sensation it gave you to enter a bookstore and find a shelf full of your novels, but what did you feel when you saw 'The game of the soul' on the giant screen of El Corte Inglés in Malaga ?
-It was incredible because the truth is that I did not expect it. I knew they had run an on-screen campaign, but that's like a video carousel popping out and for you to match at the exact moment is almost impossible. We drove by there, the traffic light turned red and seeing it was impressive. It is very overwhelming that my novels end up having such an impact that they hit those screens with my giant face.