Javier Bardem and Blanca Portillo win the Goyas for best actor and actress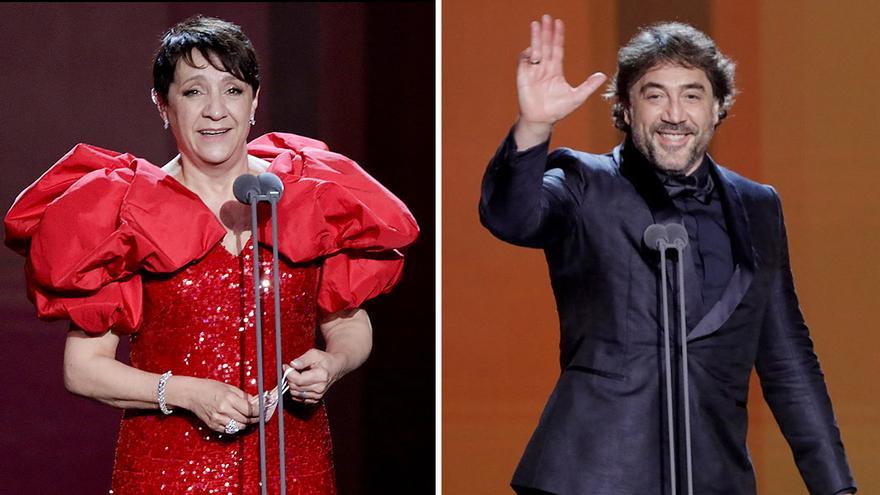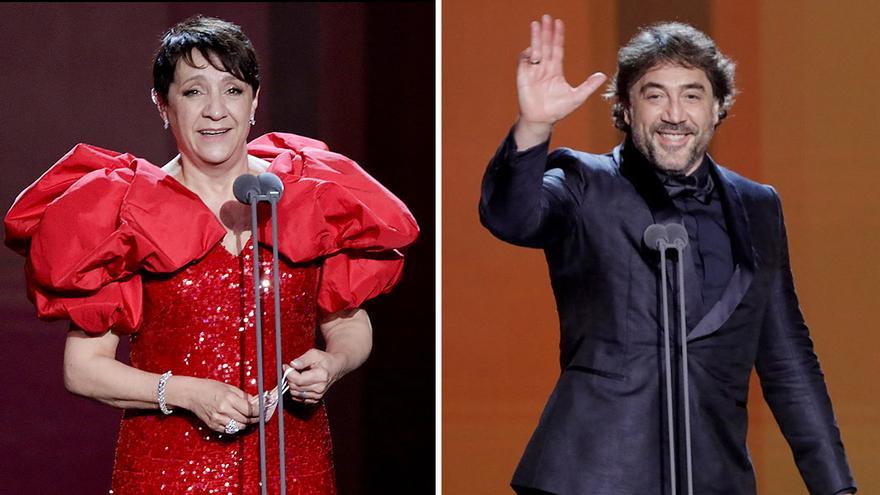 Portillo competed with Penelope Cruz, nominated for 'Parallel Mothers'; with Petra Martinez for 'Life was that' and with Emma Suarez for 'Josefina', to whom he wanted to send all his love, in addition to highlighting that Cruz's nomination for the Oscars fills his heart with joy
Very surprised by an award that was not expected, Portillo spread love for his team in the gala of the Goya awardsfor his fellow actors and actresses -"they have given me life"-, and "for the eyes of louis tosarwhich have taken me to infinity and beyond".
Unconditional love for Icíar Bollaín; for his mother, who died two years ago; for a woman who is a monument to empathy, Maixabel Lasawho has put "light in the world" and "for making this world a better place", and for Juan Maria Jauregui and all the people who have died "unjustly".
Based on a true story, Portillo puts himself in the shoes of Maixabel Lasa, whose husband, the socialist politician Juan María Jáuregui, was assassinated by ETA in the year 2000 and eleven years later he agrees to come face to face with one of his killers.
For the actress, who has been nominated four times, it is her first Goya. She had, yes, her share of the collective award for best performance at the Cannes festival as a cast member of 'Volver' (2006) and a San Sebastián Silver Shell for 'Seven French Billiard Tables' (2007).
She was nominated for a Goya for both films and, once again, for the first, for Best New Actress for 'The Color of the Clouds' (1997). Her career is also closely linked to the theater -as an actress and as a director- and to television, where she gained particular popularity thanks to the series 'Siete Vidas'.
Javier Bardem dedicates the award to his wife and mother
Bardem, for his part, has dedicated the award to the women in his life, to Penelope Cruz, "the woman I love, respect, admire and celebrate every day. I love you so muchor", he told his wife, sitting in the audience at the Palau de les Arts auditorium, who was also nominated for a Goya.
"And to our children, Leonardo and Lunathat you are the greatest gift and the most beautiful that has happened in our lives. mom and dad love you", the actor has told them, who has not finished his emotional dedication there: "I dedicate it with all my heart to a woman, the one who gave birth to me, taught me to live, to survive, who taught me love, passion and respect for this beautiful trade. to my beloved mother Pilar Bardemexample of ethics and commitment, and a reference for me, who apart from an immense actress is one of the best human beings".
He has not forgotten his companions, "great actors" Luis Tosar, Eduard Fernandez, Javier Gutierrez"because of what you have done", and to Fernando León de Aranoa for writing a character "so rich in nuances and complexities, and giving me the opportunity to interpret it", nor to his teacher and friend Juan Carlos Coraza, with whom he prepares all his roles .
Bardem (Las Palmas de Gran Canaria, 1969) He was already the Spanish actor with the most Goya awards, this is the sixth he has added in his career cAs an interpreter and the second under León de Aranoa, after "Mondays in the Sun" (2002). He has been nominated ten times.
The first Goya won it for "days numbered" (1994), as best supporting actor and the rest have been as protagonist, with the comedy "Mouth of mouth" (1995), "Mondays in the sun", "Sea inside" (2004) and "Biutiful" (2010).
To this we must add another Goya who won as producer of the documentary "The children of the clouds" (2012).
On this occasion his opponents were Luis Tosar, nominated for "Maixabel"; Javier Gutiérrez for "La hija" and Eduard Fernández for "Mediterráneo".
Bardem is also the only Spanish actor who has won an Oscar -for "No Country for Old Men" by the Coen brothers in 2007-, and this year he is nominated for "Ser los Ricardo".