Japan, between recession and stagnation | Economy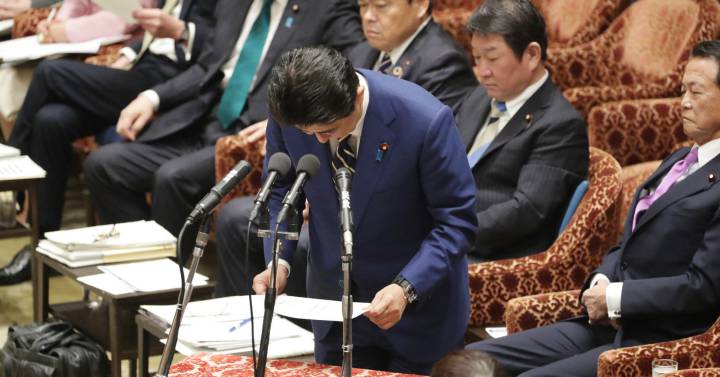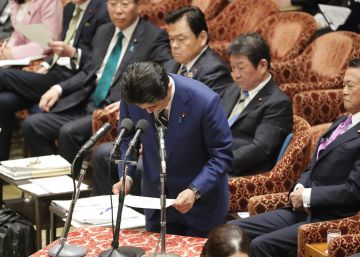 The relapse of the Japanese economy at the end of last year and the contraction of the activity expected in the wake of the coronavirus crisis threaten to return the spectrum of structural decline to the country, after a brief period of slight growth.
The recession that inexorably looms over its economy is due to special factors, such as the cut in consumption as a result of the sharp increase in VAT that came into effect in October – a decision that retrospectively appears as erroneous and was motivated by the will to balance public accounts – in a country with a debt that is about 2.4 times the size of the economy. They also contribute to the sharp reduction in the arrival of tourists and the paralysis of the export of supplies from China, vital for its industry.
The activity is expected to recover some oxygen after a hypothetical remission of the epidemic and with the Olympic Games to be held in Tokyo next summer.
However, the Japanese model carries deeper weaknesses that anesthetize the economy since the early 1990s almost uninterruptedly. And it is that Prime Minister Abe does not seem to have found the recipe against the syndrome of Japanization, a combination of economic stagnation and quasi-null inflation that does not seem to react to the administration of powerful monetary stimuli.
The demographic decline weighs the main engine of the economy, which is consumption. Since the beginning of the century, the Japanese population has been reduced by half a million, while in the EU it grew by 25 million, 47 in the US and about 200 in China. Given the shortage of labor, the unemployment rate, around 2.2%, is one of the lowest in the world. However, women, especially those with children, face difficulties in accessing regular employment, that is, stable and with prospects for professional development in line with their qualifications. Nearly 40% of wage earners, mostly women, have non-regular employment, something that will not change without labor reform.
The stagnation is also due to the fact that households and businesses prefer to save and accumulate surpluses, something that tends to depress demand. The Government has tried to replace this lack of private spending with greater prominence of fiscal policy, with few results to date.
In addition, given the anemia of domestic demand, Japan had opted for international trade. With some success during the years of expansion of globalization, judging by the accumulation of bulky external surpluses (in the last 40 years Japan has only known a deficit). But with the multiplication of protectionist tensions and the slowdown in the Chinese market, the external engine has broken down.
To face these risks, Japan has competitive companies, an advanced technological and educational level and a cohesive society. If you value those advantages, we might be surprised.
Raymond Torres He is the director of the Conjuncture and International Analysis of Funcas. This article has been prepared by Public Agenda for EL PAÍS