Japan assures that there will be an Olympic Games despite the third and worst wave of Covid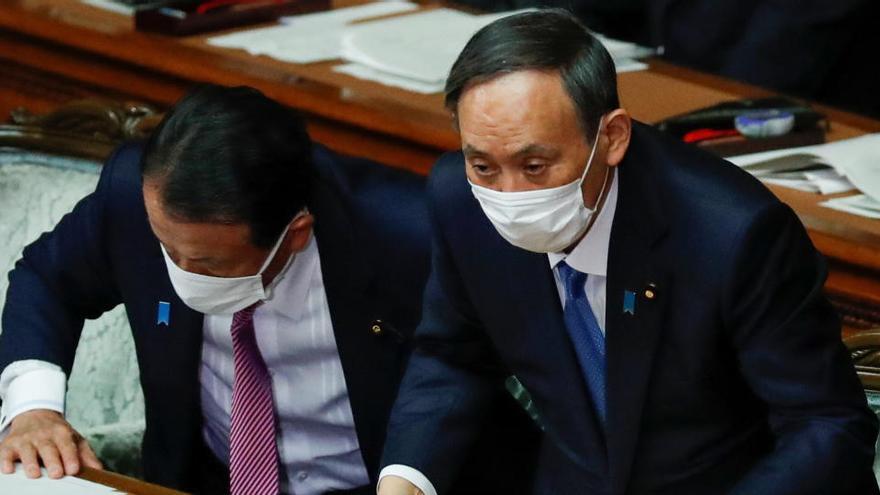 The prime minister of Japan, Yoshihide Suga, assured this Monday that his country remains committed to celebration of the Olympic Games scheduled for next July, despite going through its third and worst wave of Covid-19, which especially affects Tokyo.
"Let's prepare the JJOO as proof that humanity has overcome the new coronavirus, "Suga said during a speech on the occasion of the opening of the ordinary session of the Japanese parliament, the Diet, in the new year.
"We will carry out the preparations with the determination of take all possible measures against infection and hold a competition that brings hope and courage to everyone, "added the president.
Suga's statements about the Games are in line with the position held by the country so far and come at a time of renewed concern about the future of the Olympic event six months after its celebration, scheduled for July 23, after a series of comments at the national and international level that have generated uncertainty.
On the eve, the spokesman for the Japanese Executive, Katsunobu Kato, insisted on a television program that the preparations are continuing, with the selection of places and times made and the staff working on the adoption of anti-Covid measures, according to statements collected by the local Kyodo news agency.
Kato's words came after several international media quoted an interview in a virtual forum of the minister in charge of administrative and regulatory reform, Taro Kono, in which he said that the future of the Games could go "in any direction". They were the first comments from a member of Suga's Cabinet that questioned the quote.
In his speech today, the Japanese prime minister advocated bringing the Covid under control "as soon as possible" with the measures that are being implemented under the current state of emergency that affects eleven provinces of the archipelago, and promised to be "in front line of this battle "against the virus.
The 72-year-old president reiterated your government's intention to start vaccination against the disease at the earliest in late February, after the pertinent processes for its approval in the country, and affirmed that he himself will put it on to "serve as an example" and clear the skepticism among the population.
Japan has experienced a worrying increase in Covid cases Since November, which led the Government to declare a second state of emergency since January 8, which currently affects 11 of the 47 prefectures of the country, in which more than half of its population is concentrated and around 80% of the contagions posted.
About 40% of the 328,294 cases and 4,501 deaths linked to the pathogen (excluding those of the Diamond Princess cruise ship) have been accounted for in the last month. In Tokyo alone, local authorities reported 1,204 more positives today, the second-highest figure released on Monday.