Jan Ullrich: "I was very bad, on the same path as Pantani, almost dead"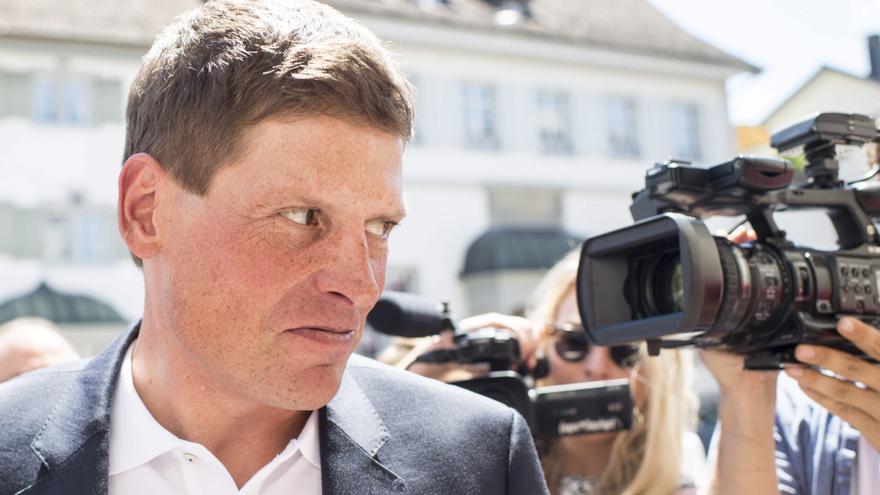 The German ex-cyclist Jan Ullrich acknowledges that "three years ago" he was in a delicate personal situation and that he was "on the same path" as the Italian Marco Pantani, died in 2004 from an overdose.
"You know my story, three years ago I was very bad. You came to see me and I was on the same path as Marco Pantani, almost dead. And then I recovered and I have good friends, including you, who brought me back to life. Now I am very happy, "Ullrich, 47, told the podcast that the former cyclist and former rival has. Lance Armstrong, with whom he was in Palma de Mallorca next to another ex-runner George Hincapie and the former sports director Johan Bruyneel.
The German confessed that "the cycling it is good "to help a person to get out of bad situations and it helped him to" go out with friends. "And also" love "and his" family ". "I had forgotten all that, that was my problem", he pointed.
"Leave the alcohol and to consume drugs three years ago. Now I live in a very healthy way, my girlfriend cooks very healthy for me. This put me in good shape and made me feel good, "remarked Ullrich." I've been sleeping for three years and I needed time to myself. But now my brain is clear, my body is in shape, I have some ideas and I can tell more next time, "he added in the podcast collected by 'cyclingnews.com'.
In autumn 2018, the German ex-cyclist announced in a statement that he had drug problems and admitted that he had undergone treatment. A few weeks earlier, he had been arrested after an argument in Majorca with his then neighbor, the German actor and director Til Schweiger. Ullrich was part of the so-called podium of the EPO de Paris, in the 1998 Tour, along with Pantani and Bobby Jullich. The first three were doped with EPO, the same as other runners of that edition, according to the conclusions reached in 2013 by the French Senate commission of inquiry.
On the death of his colleague Pantani it has been investigated if it was a homicide, instead of suicide. The judicial investigation carried out in this regard in Italy revealed that Pantani was a victim of the Camorra, which altered his hematocrit in the 1999 Giro to harm him.
As a result of the blow that was positive and the consequent expulsion from the cycling race, Marco Pantani began a descent into hell from which he would no longer recover and died five years later. The story of a sports betting fraud managed by the mafia also plans on his decline..