James Turrel: passages of light where "you see yourself seeing" | Culture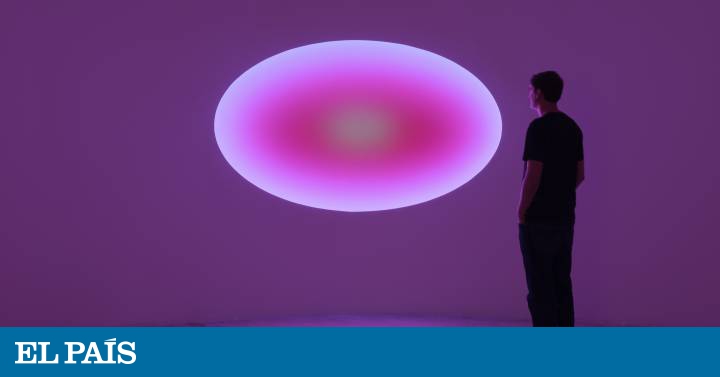 No oils, no inks, no ready-mades, the raw material of James Turrel (Los Angeles, 1943) is the light. Who attends the work of the American artist in Mexico City You will see only light and space: you will enter through a dark maze to find a luminous blue cube whose solidity is an illusion of vision, rectangles formed by a halo of light, holograms, an oval illuminated with neon lights that change color, photographs. .. his work is based on a fact: light contains a fascination that no other material object can emulate.
"My work has no object, no image, no focus. No object, no image and no focus, what are you seeing? You see yourself watching. The important thing for me is to create an experience of thought without words, "he says Turrel, considered one of the most important artists of Light and Space, a movement related to minimalism and geometric abstraction that originated in southern California in the 1960s, influenced by the American abstract painter, John McLaughlin. Before devoting himself fully to art, raised in Los Angeles in a family Quaker and isolated from appliances, Turrel was a pilot, restored old aircraft, studied perceptual psychology, mathematics, geology and astronomy, disciplines that enriched his work.
The sample Light passages It occupies two floors of the Jumex Museum and one is dedicated exclusively to what is considered its most famous installation: Ganzfeld (total field, in German), where six visitors at a time – those who invite to turn off their mobile: messages, calls, photographs and also shoes, which have to be covered with a white cloth, are prohibited – will ascend to a pyramid before entering an immersive environment, as if it were a temple of fields of light that change over time. Within this light chamber, the viewer fills the viewing space "where he tries to orient himself by looking for fragments or keys of perspectives that become invisible, which causes the vision to collapse by simultaneously stimulating and confusing the senses," says the historian of Adriana Krui Alamillo art. In this work there is nothing but light, space and time.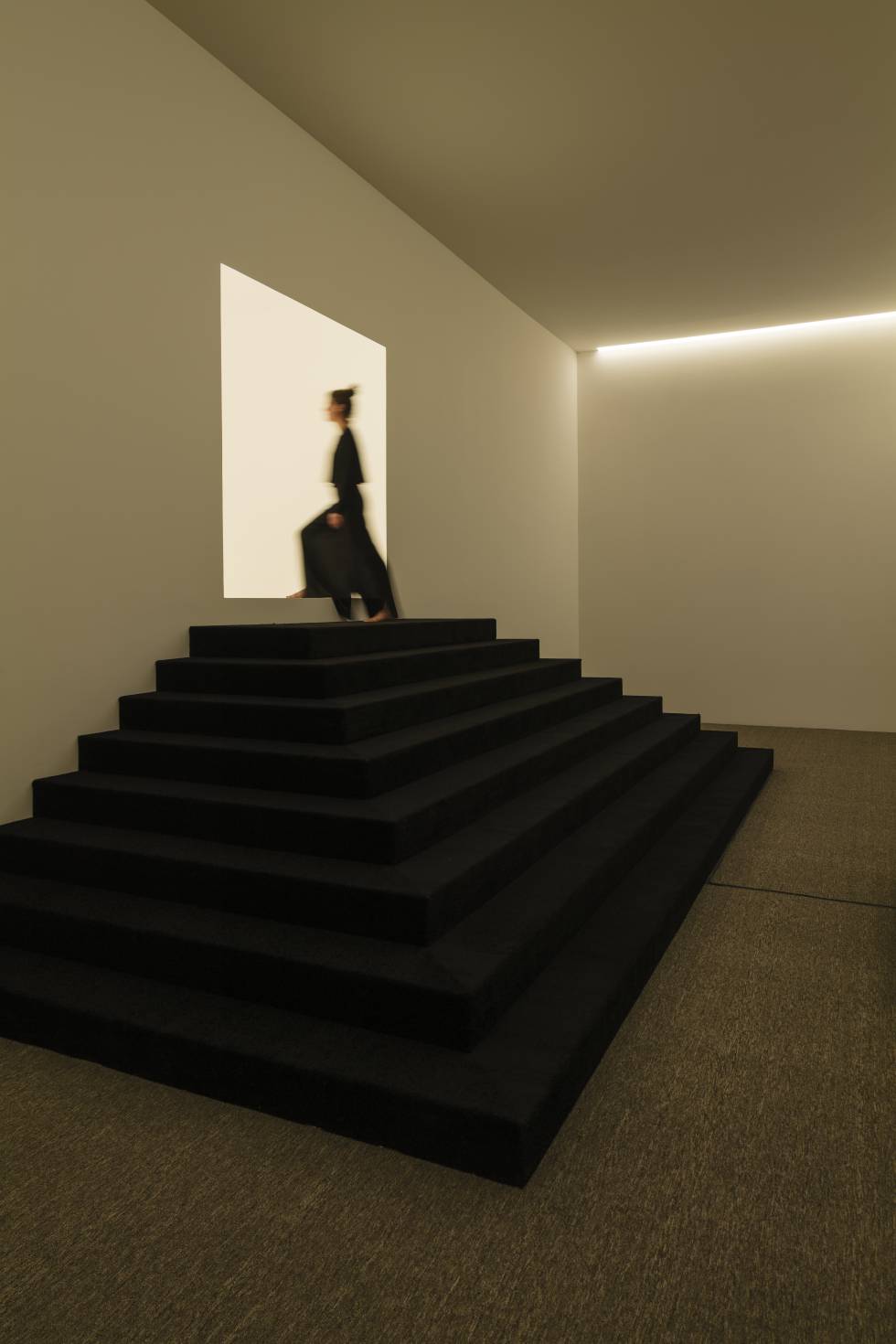 The Museum prevents those who visit the installation of possible hallucinations, vomiting or tachycardia. The effects were first studied in the 1930s, by German psychologist Wolfgang Metzger, who pointed out that if a subject looks towards a unified and undifferentiated field, he will begin to experience hallucinations and exhibit signs of an altered state of consciousness. Turrel resumed these experiments during his stay at the Art and Technology Program of LACMA, which laid the foundation for the development of his current pieces.
Art curator Kit Hammonds suggests that the work invokes a spiritual or philosophical experience: "much has been said about Quaker education (religious community founded in England whose adherents believe in the principles of peace and their main doctrine is the inner light, this it has led them to reject both the formal ministry and all established forms of worship) of Turrell, a fact that he does not deny has influenced his own philosophy and aesthetics with his particular search for interior light, however, the artist does not place his personal beliefs at the center of your work. " The truth is that the American artist has thought the light not only as a matter of work, but as a "very powerful", sublime and transcendent element, an experience that can be shared beyond words.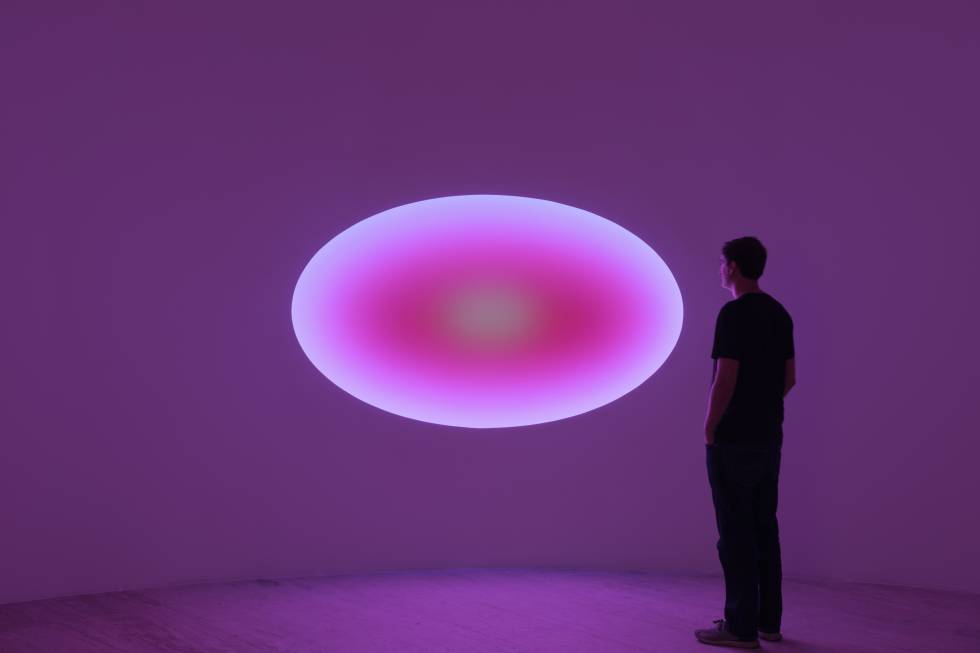 The same is seen in his architectural works in Quaker meeting rooms, in the United States, than in homes in Korea, in vineyards in Argentina or in disturbing installations in fishing sheds in Japan; in Mexico, his creations also shine in the botanical garden of Culiacán and in cenotes of Yucatán. But the great project of James Turrel is in the crater of an extinct volcano in the Arizona desert, an ambitious work that has been cooking in an authentic underground palace with a dome for more than 40 years to follow the celestial movements, a tunnel that extends over hundreds of meters to create a giant telescope that will capture the major moon stop, an event that occurs every 2000 years, when the moon reaches the most extreme points on its way across the horizon, with water chambers that reflect the sunrise or a room in which visitors can see its shadow along with the light of Venus and, perhaps, if it exists, also its interior light.
(tagsToTranslate) jamar (t) turrel (t) passage (t) light (t) see (t) same (t) American artist (t) (t) present (t) passages (t) jumex museum (t) city from Mexico (t) installation (t) be part (t) work (t) artistic (t) medium (t) century



Source link