James Rhodes: "I have never been in a place as polarized as Spain"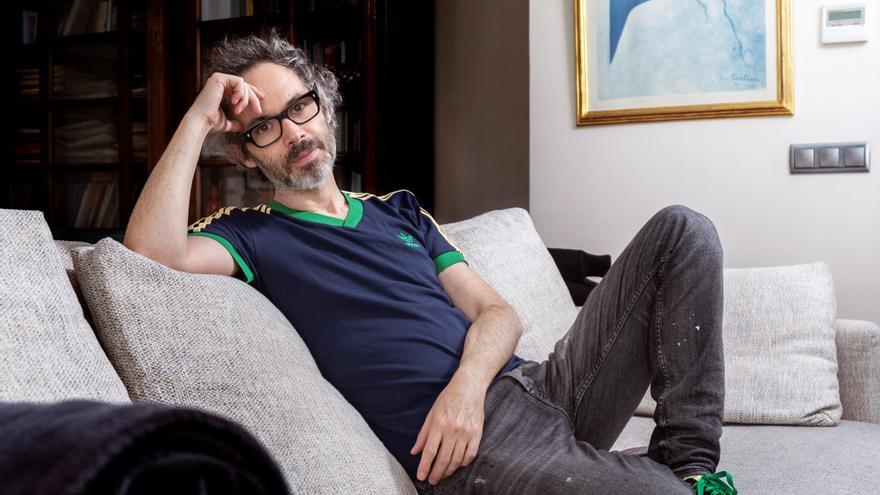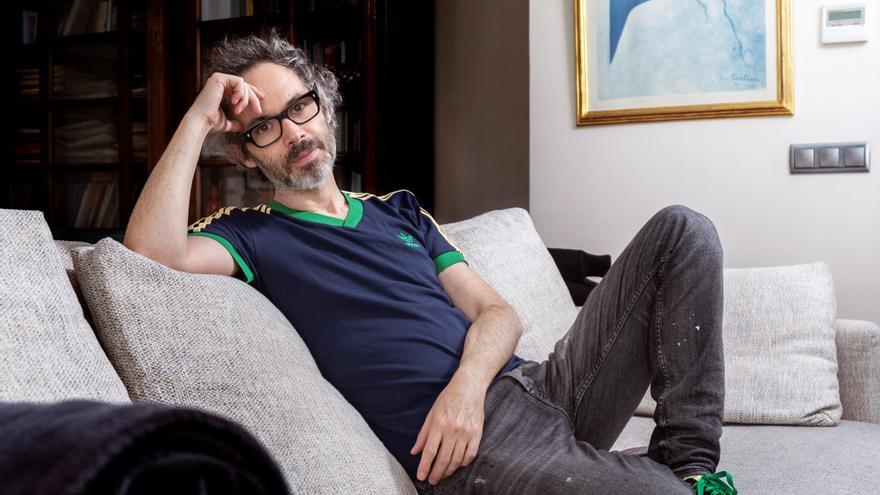 "Sad and empty" in his United Kingdom native, a country that he associated with the abuses he suffered and narrated in "Instrumental", his first publishing success, the life of the famous pianist James rhodes changed the day he moved to Spain, a process that he narrates in his new book, a sincere declaration of love not without criticism.
"There are so many controversies here … Never in my life had I been in such a polarized place, "he acknowledges in a talk with Efe about" Made In Spain "(Plan B), which is published this Thursday and which he considers the" most important "work of his career, even more. That debut in the letters that so popular made it in these parts.
Written during the confinement, in this regard it says that "a lot of pressure" was put on "to do justice" to the country that welcomed him and from which he recently acquired nationality. "I have finally found my home, my place in the world, and for me it has been super important to choose each word correctly ", insists Rhodes (London, 1975).
"This book is something that I wanted since I arrived in Spain. It was so shocking, like a good host on the face! For me it was like Disneyland and, like when you are in love, you want to tell everyone," he explains .
Curiously, it starts with a chapter full of "rage at the inexplicable way in which Spain hates itself" and in which he imagines "in a village bar, in a curious mix of 'Save me', El Mundo and Santiago Abascal giving hosts."
He then tells, by contrast, why he left the UK: "In England I got married and went through a brutal divorce. Twice. They raped me (much more than twice). They hospitalized me, assaulted me, medicated me, beat me, mugged me, and fucked me in every sense of the word. There I detoxified from drugs. With what I spent on lawyers I could have bought a fucking house, "he writes.
Brexit, he tells Efe, was the last straw: "I don't want to be part of a country that celebrates isolation and that prefers division as a way of life. I prefer a place like Spain, where there is kindness and a feeling of welcome from the beginning."
With the hit of "Instrumental" Invitations to play here began: Gijón, Bilbao, San Sebastián, Barcelona, ​​Valencia, Madrid … "Each city was a wonderful experience, with such a different quality and rhythm of life. Here everything is better and easier", stands out.
"One day, about four years ago, I was with my manager in a hotel and I asked him: 'Why are we going back to London? There is nothing there for me'"
"One day, about four years ago, I was with my manager in a hotel and I asked him: 'Why are we going back to London? There is nothing there for me.', recalls the day he made the decision to move to the country of Cervantes and Goya.
In this regard, he acknowledges that "it is quite stupid to run away from your problems." "But I was lucky to find the perfect apartment, I had my girl here, my piano and three suitcases. Why not?", He said to himself, and he planted himself in the capital, speaking no more than three words in Spanish.
His followers on social networks have witnessed how he has progressed in this regard (the interview is produced in Spanish, in fact), although he humbly minimizes it and point out the difficulty of verb conjugation.
That has not prevented him from becoming a master in the twists and turns of this language: "To all those who have ever felt like an octopus in a garage", he writes without going any further in the dedication of the book, whose title emerged after a public poll.
"There was one so beautiful, just 'Ñ', that it would have been perfect, but now I'm 'made in Spain' ('made in Spain', translated) ", he argues, after having tested his followers on Instagram, where he is still active after leaving his Twitter profile a few months ago," people of offended people. "
Because Rhodes has tasted the troubles of controversy, both in the bird's social network and in the media arena, especially after learning that "one out of every two complaints of sexual abuse in Spain is a child" and getting involved in Save's fight The Children for carrying out a Child Protection Law with the Government of Pedro Sánchez.
"I was still very naive, but the answer I expected was: How can we support you? Even a 'thank you'. What I actually got was' you fucking red fag shit, go to your country; our children are fine '", he recalls, before again lamenting the severe division between left and right and asking himself:" Why do we have to fight so much for something so basic? They are not taxes, not even Catalonia … ".
He hopes that before the summer the approval of this law will arrive, which is in the final stage of its processing in Congress. "I do not know if I will celebrate or cry and sleep for a month," he says.
Improving music education could be your next workhorse. And his most immediate plan, "hopefully give concerts." "Another year without them would cost me a lot," he acknowledges, before pitying himself with irony and that acquired Spanish grace: "Poor perroflauta, Jaimito."