James Rhodes and Juan Carlos Girauta star in a heated discussion on Twitter: "Beethoven's killer"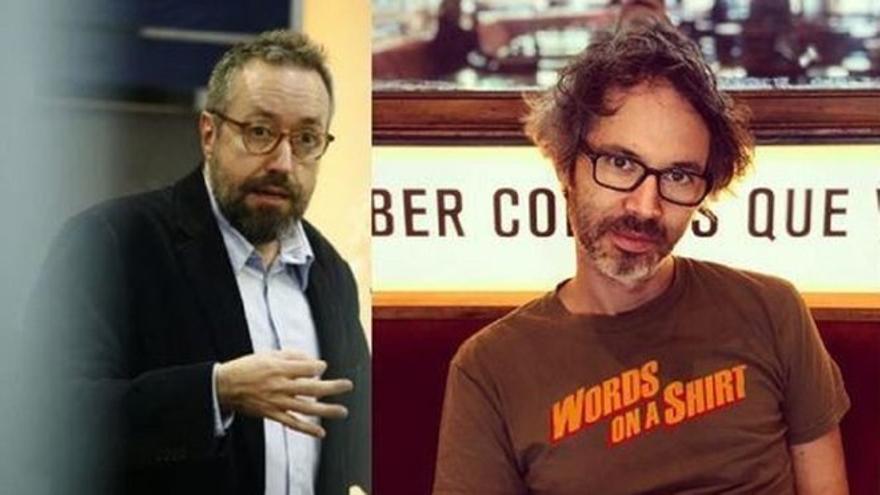 Juan Carlos Girauta Y James rhodes They have had a fight and encounter on the social network of Twitter. Pianist James Rhodes posted a tweet mocking the mayor of Madrid, José Luis Martínez-Almeida. The mockery was based on comparing him with one of the dwarves in Velázquez's paintings. This tweet was answered quite aggressively by the former Citizen Deputy, Juan Carlos Girauta.
Girauta wrote "Rhodes, jester of the Kingdom, strange child, heavy where they are, murderer of Beethoven, he goes around the world making fun of his neighbor". From here on, fury has been unleashed between both profiles, who have accused each other of a bit. Rhodes has written to Girauta "I can read one of your ridiculous columns full of hate and hoaxes on ABC."
Girauta has once again counterattacked Rhodes with three points. In one of them I asked him if he remembered the Falklands, "For only his piano can surpass the Gurkhas in cruelty". Finally, Rhodes has settled the discussion with a "I'll call you what I want, you jerk. I remember the Falklands, but unlike you, I was not jerking off with photos of Thatcher ".