James Harden is a cannon: 60 points in three quarters | sports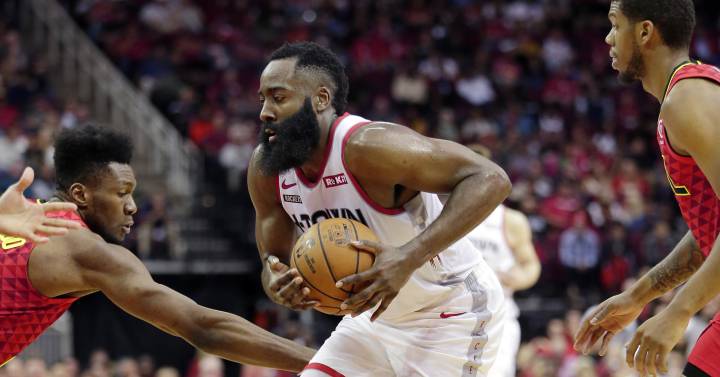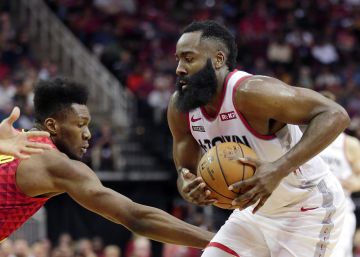 James harden It is a scoring machine. It took 31 minutes and he didn't need to play in the last quarter to score 60 points. Houston had already sentenced the game against Atlanta (158-111) and Mike D'Antoni, his coach, decided to dose the efforts.
Harden, top scorer of the last two seasons, is being surpassed in the current one. He averages 38.9 points after 19 games, eight more than Giannis Antetokounmpo and Luka Doncic. Only the legendary Wilt Chamberlain he managed to conclude two seasons with higher averages: 50.3 in 1962 and 44.8 in 1963. Harden's record is 61 points and he established it twice, against the Knicks in January and against San Antonio in March 2019. It is the fourth time he gets 60 points and thus equals Michael Jordan. Only two players accumulated throughout their career more games of 60 points, Chamberlain 32 times and Kobe Bryant, 6.
The Harden series in the game against the Hawks was 16 baskets in 24 field shots, with 8 of 14 in triples, and also scored 20 of the 23 free throws he threw. He also added 8 assists, 3 steals and 3 rebounds. The Rockets could not count on Clint Capela and Eric Gordon, injured.
"We tried to do what we had to do against James, which is to hamper him with many bodies," said Hawks coach Lloyd Pierce. "We try to put it under pressure. He simply did not accuse him. "
"What he is doing has never been seen. 60 points and has not played the last quarter. Name a player who can do something like that right now, "said Austin Rivers, Harden's partner. McLemore accompanied Harden, with 24 points, and Rusell Westbrook He added 15 points, 8 rebounds and 8 assists. The Rockets have 13 victories and are in the fourth place in the West, behind the Lakers, Denver and the Clippers. Atlanta added its tenth defeat in a row and closed the standings in the Eastern Conference with only four wins.
You can follow EL PAÍS Sports in Facebook, Twitter or subscribe here to the Newsletter.