Jaime Vaca, screenwriter of 'Elite' and 'Physics or chemistry', arrested for drug trafficking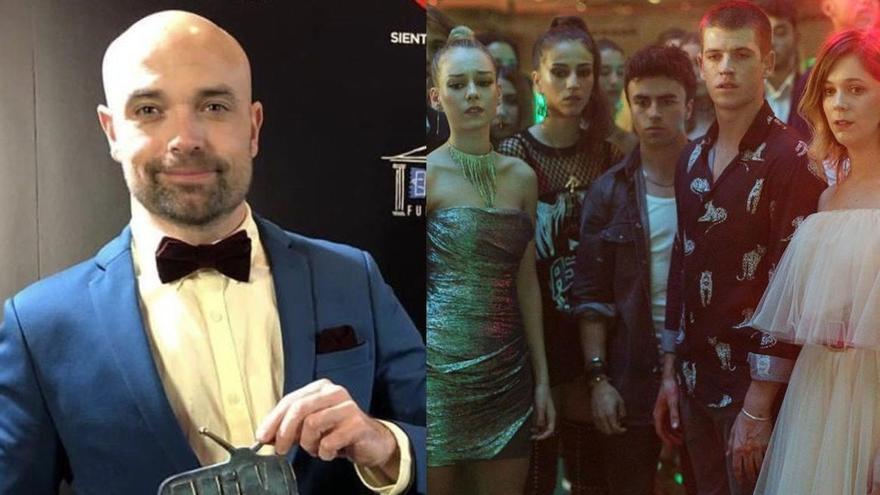 Jaime Vaca, known screenwriter of 'Elite' or 'Physics and chemistry', has been arrested for alleged drug trafficking. Vaca, 42, was arrested last Sunday in Madrid's Malasaña neighborhood after agents found substances such as ecstasy or poppers in a backpack he was carrying.
According to El Mundo, the writer was near a well-known gay sauna when the police approached him and asked a group of people who were not wearing the mask for the documentation. Vaca's nervous attitude alerted the agents, who immediately they suspected he was hiding something.
It was then that the police decided to search his backpack, where they found a bottle with ecstasy pills, popper, glass, five bags with a substance similar to ketamine and another with a mixture of MDMA and LSD. Since the substances exceeded the maximum amount that is allowed, the screenwriter was arrested.
In addition to the aforementioned Netflix series and Antena 3, Vaca has also been in the script team for 'Los serrano', a series for which he wrote from 2006 to 2008, in addition to 'Chiringuito de Pepe', 'Velvet', 'The other look' and also recently 'Las chicas del cable'.