Jaime Lorente: "This season of 'El Cid' is a real time bomb"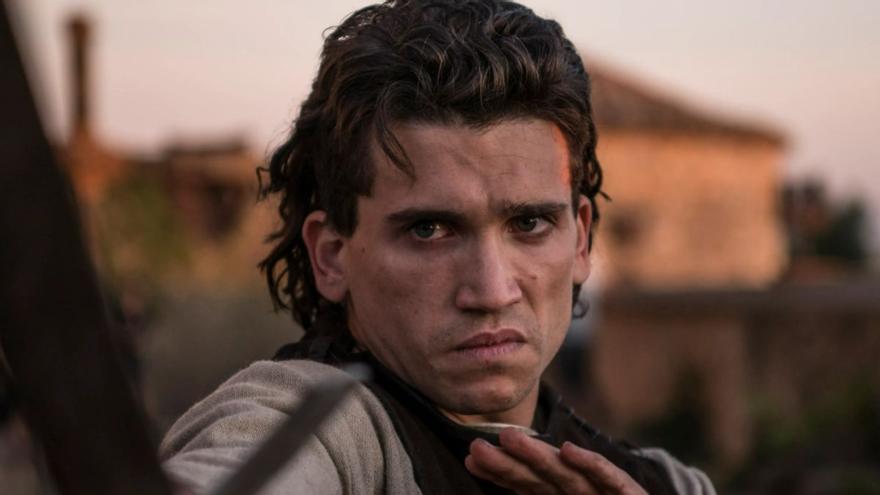 The second season of 'El Cid' It is now available. Amazon Prime Video The new installment of the series premieres this Thursday, consisting of five chapters starring Jaime Lorente. At YOTELE we spoke with the actor who plays Rodrigo Díaz de Vivar about the novelties of this season, which he promises not to leave the public indifferent.
-What Ruy are we going to find in this second season? How has the character evolved?
-Evolutions towards a very mature man, suffers a series of events that make him mature suddenly. He leaves the teenage world in the first season and begins to become the gentleman that people expect.
-Is it bloodier this season than the previous one?
-Yes. It is more bloody, exciting, tragic, dramatic … a bit of everything.
-Do you breathe sexual tension?
-Yes. Not only in terms of love relationships, but I believe that war violence also has a sexual atmosphere. There is a lot of sex in the series.
-Did you know the story of 'El Cid' before starting the series?
-Yes. As a child I knew the song of deed, the song of mine Cid. Later in high school I also studied it, as well as in the School of Dramatic Art. It has been a figure that I have had enough in mind.
-What have you learned from your interpretation of the protagonist in this series?
-I would like to rescue a quality of Ruy that has fascinated me. He has great honesty with himself and with others, I admire him deeply and hopefully I can achieve and maintain it, as he does.
– Has it cost you to put yourself in the shoes of 'El Cid'?
-Yes. In the end, each job requires a very great effort, especially when you are doing a period character. I think you have to commit strongly to get a good job out and create something real. It is a very complicated character, but it is very well written and it is a luxury team. Working with Prime Video has been a very beautiful experience, they have put a lot of their part into this blockbuster, it will be reflected on the screen.
-How would you compare the reality of today's society with that of that time?
-I think there are things that both realities share, but comparing them would be a serious mistake.
-Do you enjoy historical series more or do you prefer to interpret other genres?
-If there is a good script, I like the project. That's what really matters to me. Hopefully a third season of this series, fingers crossed.
-How would you summarize this season in one sentence?
-It is a season full of conflicts, betrayal, tragedy … it is a real time bomb.