Jaime Lorente: "If I had had 'El Cid', I would have been more interested in History"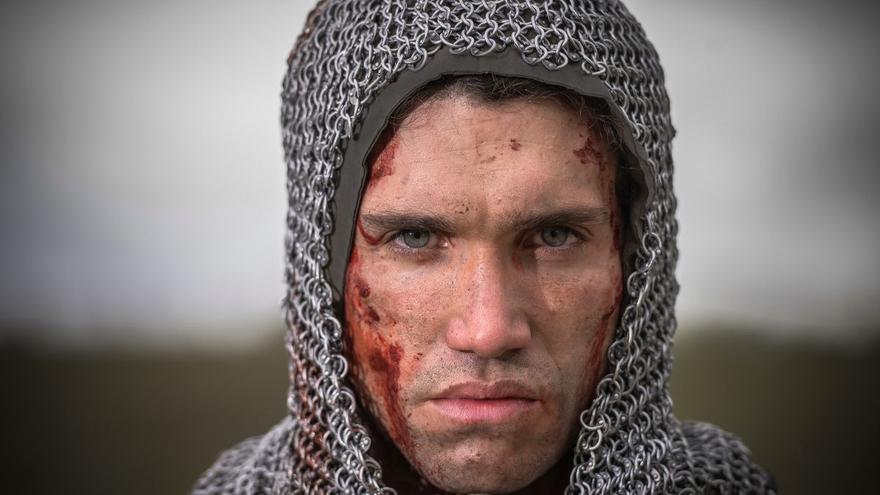 In 'The CId ', Jaime Lorente (Murcia, 1991) returns to battle in the eleventh century, although he is rather a man of the renaissance, because he does not stop experimenting in different facets. After his roles in 'Elite' Y 'The Money Heist', has debuted in music and with a book of poetry.
-In this second season, El Cid faces a moral dilemma.
-To much. He is finally beginning to wonder if what his father told him about loyalty was so important … He is beginning to realize that there are other values ​​in life that are equally or more important.
-In these chapters there are more battles. Was it a more intense shoot?
-Much. As we shot the first and second seasons in a row, we were very tired.
-Did you forget one of the cameras in the middle of the fights?
– At some point yes. Between the horses, the figuration, the smoke, the swords, you say wow!
-Your character, Ruy, has to choose between her loyalty and her heart. Would you be clear about it?
-Well, I don't know … Love pulls a lot. He would have to see me in that position.
-The end of the second season promises more chapters. Do you hope to continue in the series?
-I would love to. He is a character that I have a lot of affection for, and also for history, for the team that has been formed … So hopefully.
-We all have an image of El Cid from what we have studied at school. Have you rediscovered the character with the series?
-More than that: I'm having the opportunity to give it skin, voice, put a physique on it, and for me that is already a gift.
-He has been sold to us as the savior of the kingdom, the conqueror, and in the series, for now, he is above all a unifier of cultures.
-The story is full of nooks and crannies and, in the end, the action can also get into them and generate a series like the one we have done. I think we have to nourish ourselves with what there is to tell a fictional story like the one we have done here.
-Your character becomes the star of the moment, a bit like the actors. Do you see any parallels?
-Yes, it is a bit the same with us. You work to tell stories and fame and exposure come a little bit in a row.
-Does one get used to fame?
-You live with her. You learn to do it after a lot of therapy and a lot of work with yourself to bring out the positive, there is a lot, of course.
Jaime Lorente: "You learn to live with fame after a lot of therapy"
– Did the therapy help you a lot?
-A lot, I think it's wonderful. It makes you know yourself and allows you to find tools to control and manage yourself.
-Do you have a good eye for papers or have you been lucky?
-I am still too young to know what key I have played. I know that I really like my job and I am committed to it. That's clear to me. The other I don't know.
-He says he was a bad student. And now he can almost teach History classes with El Cid.
-Yes, he was a bad student. I studied everything I had to study, but I was a bit rebellious.
-Would you have been more interested in History if you had 'El Cid'?
-Yes, it generates a concern to get closer to the past.
-Do you aspire to work in Hollywood?
-I have no special interest. If it happens, let it happen, but I'm very good here.