Jaime Alguersuari, the return of the prodigal son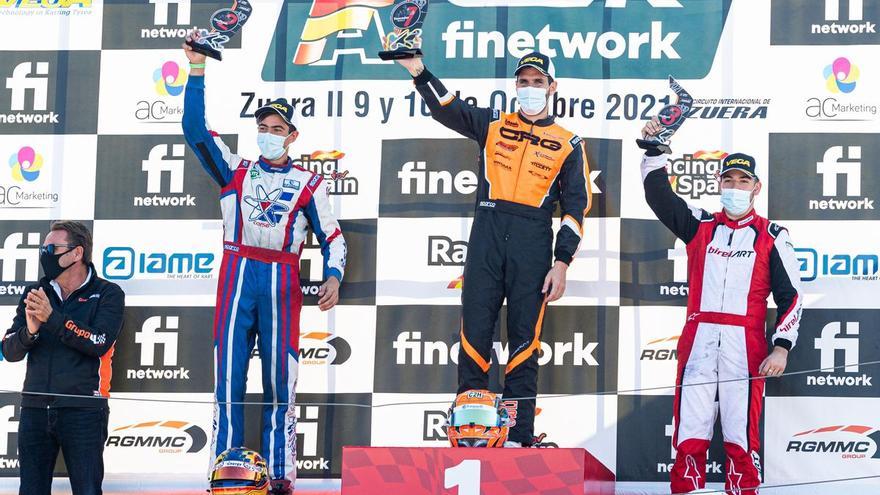 Jaime Alguersuari, who was during three pilot seasons of the World Cup F1 in the Toro Rosso team, from 2009 to 2011, he announced, last April, that he wanted to put himself to the test again and for them he chose the one that everyone considers the toughest category and / or specialty in motorsports, such as top karting championship, known as CEK, in its highest category K2. Alguersuari, parked his music and recordings for a few weeks (he is about to publish his first solo album) to get in tune, with such bad luck that in the first race he broke three ribs and had to stop for four endless months.
But Alguersuari did not give up and before undertaking, again, the challenge he had set himself, to compete at the highest European level in the CEK championship, where the most powerful karts and those drivers who aspire, one day, to find a place are. on the F1 grid, as soon as he thought he was ready ("trip to Zuera without knowing, for sure, if my ribs were fully recovered to be able to withstand the rattle of karting"), he wanted to test himself among the best and won.
The last victory in the Spanish karting of Alguersuari dates from 2005 so, 16 years later, this resurrected driver once again dreams of being competitive in a specialty and championship where he is, without a doubt, the oldest on the grid with only 31 years.
After the injury suffered in Campillos (Malaga), Alguersuari was not discouraged and continued preparing for the return to the top competition and now he has had a wonderful reward that tastes like glory. "With this victory," explains Alguersuari, "I have felt an absolute release. Without any preparation, neither having the best equipment nor, of course, having been the fastest on the track until the second mandate, I knew that I was going to have to fight very hard to be able to aspire to the podium and, let alone victory ".
"The most important thing about all this", continues Alguersuari, "is that, contrary to what I expected, I have not felt a trace of the injury. I feel incredible, and already counting the days to return to Italy, lock myself up with the CRG team and continue trying things to prepare, now the upcoming challenges at the international level. This victory has been very important for everyone, and against kids who have an extraordinary level, like the champion himself, Gerard Cebrián, who has left 100% in the fight for a well-deserved championship ".