Jackpots decide the first title of the season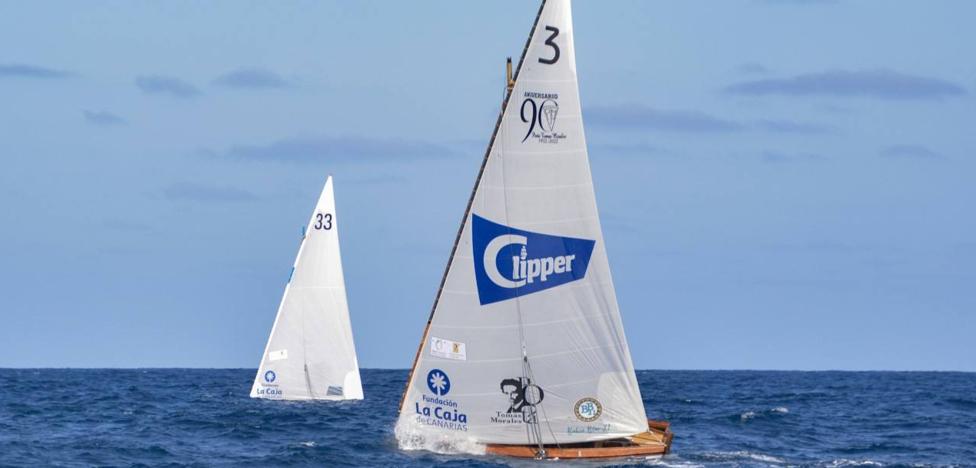 latin sail
Tomás Morales, Puerto de La Luz and Pueblo Guanche dispute this Saturday the final of the Federation Trophy
The boats Poeta Tomás Morales, Puerto de la Luz and Pueblo Guanche dispute this Saturday, starting at 5:00 p.m., the final of the Federation Trophy corresponding to last season. A drawback that could not be disputed, due to the health restrictions caused by the pandemic.
The last edition of this prestigious title was held in 2019. The three champion boats of the previous season participate in the regatta;
Poet Tomas Morales Clipperas winner of the Gran Canaria Island Cup and current champion of the Federation Trophy,
La Paloma Guanche People's Hospitalas a survivor of the La Caja de Canarias Foundation Eliminatory Tournament, and
the Port of Light Ports of Las Palmas Foundationbrand new champion of the 2021 Aguas de Teror Championship.
The rest of the boat fleet will rest this weekend before continuing with the official calendar, which has a double day scheduled for May 21 and 22with the dispute of the
3rd day of the Aguas de Teror Championship on Saturday, while the first day of the La Caja de Canarias Foundation Eliminatory Tournament has been scheduled for Sunday, a test that was postponed last week after the accident at the Unión San Cristóbal Restaurante Los Botes -its roda started- with the Port Stevedores boat.
The Canarian Latin Sailing Federationinforms that the public will be able to follow the regatta in complete safety from the Avenida Marítima, thanks to the ground device that will be installed at each strategic point of the regatta field, in collaboration with the Local Police of Las Palmas de Gran Canaria. As usual, two lanes of the highway will be closed. The final can also be followed live through the official social media channels of the Canarian Latin Sailing Federation.