J Balvin, Bad Bunny and Ozuna dominate in Latin Grammy nominations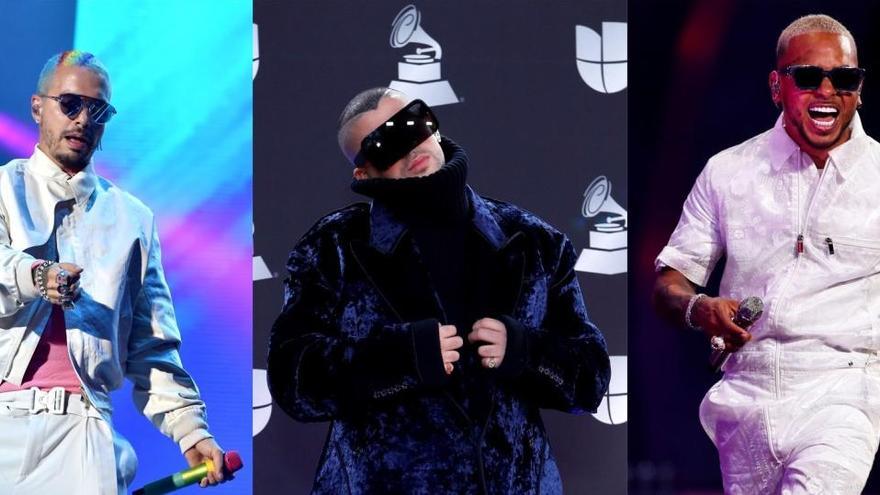 The Colombian J Balvin dominates the nominations this Tuesday to the Latin Grammy of 2020, by competing in 13 categories for his album "Colores", in addition to "Oasis", his joint production with Bad bunny, who follows him in candidacies.
The Puerto Rican artist, meanwhile, has received nine nominations, while his compatriot Ozuna has reached eight for these awards that will be delivered on November 19 in a ceremony about which details have not yet been given.
Anuel AA -with seven-, Camilo and Carlos Vives -with six each-, Kany García -with five- and Rosalia, Karol G, Residente, Sky and Tainy -with four per head- complete the list of artists with the greatest options to take home a golden gramophone.
This year the awards from the Latin Academy of Recordingn will award musicians in 53 categories, including three new ones. These are Best Pop / Rock Song, Best Reggaeton Performance and Best Rap / Hip Hop Song, which, according to an official statement from the Academy, "received a large number of entries."
In addition, the categories of Best merengue and / or bachata album, Best flamenco music album and Best contemporary classical work / composition return to the Latin Grammy Awards "after meeting the minimum registration requirements," the note added.
Among the most coveted categories, Album of the Year is one of the most diverse genres and years of career by the nominees on this occasion. These are Bad bunny -by "YHLQMDLG" -, Camilo -"For the first time"-, Kany garcia -"Table for two"-, J Balvin – "Colors" -, J Balvin and Bad bunny – "Oasis" -, Jesse & Joy – "Aire (Day version)" – and Natalia Lafourcade – "A song for Mexico, Vol. 1" -.
They are also nominateds "Pause" by Ricky Martin, "The conquest of space" by Fito and "Cumbiana" by Carlos Vives.
The Recording of the Year category has also surprised with the variety of its nominees, mostly exponents of the urban music, who in 2019 expressed their discomfort for not having been recognized by the Latin Grammy.
This year competing "Tusa" by Karol G and Nicky Minaj; "China" by Anuel AA, Daddy Yankee, Karol G, with Ozuna and J Balvin; "René" for Resident; "Go" by Bad Bunny and "Rojo" by J Balvin.
"Tutu" with Camilo and Pedro Capó, "When you are here" by Pablo Alborán, "What I see in you" by Kany García and Nahuel Pennisi, "Contigo" by Alejandro Sanz and "Solari Yacumenza" by Bajofondo with Cuareim1080 complete the category .
Best song contenders
For their part, they aspire to best song of the year "ADMV" by Maluma, "Bonita" by Juanes and Sebastián Yatra, "Codo con Codo" by Jorge Drexler, "El misma Aire" by Camilo, "For Sale" by Alejandro Sanz and Carlos Vives and "Tusa".
Also competing in this line are "#ELMUNDOFUERA", the improvisation of Alejandro Sanz in the early days of the pandemic; Ricky Martin's "Sharks" and "What I See in You" and "René".
In its newsletter, the Academy also reveals that for the XXI delivery of its awards it received 18,000 music registrationsa that was released between June 1, 2019 and May 31 of this year. The final round of voting will take place on October 8.
Winners will be announced on November 19, during the award ceremony, which will be broadcast on the Univision network, under the slogan "Music humanizes us."