J Balvin apologizes for the video 'Perra' after being accused of being a macho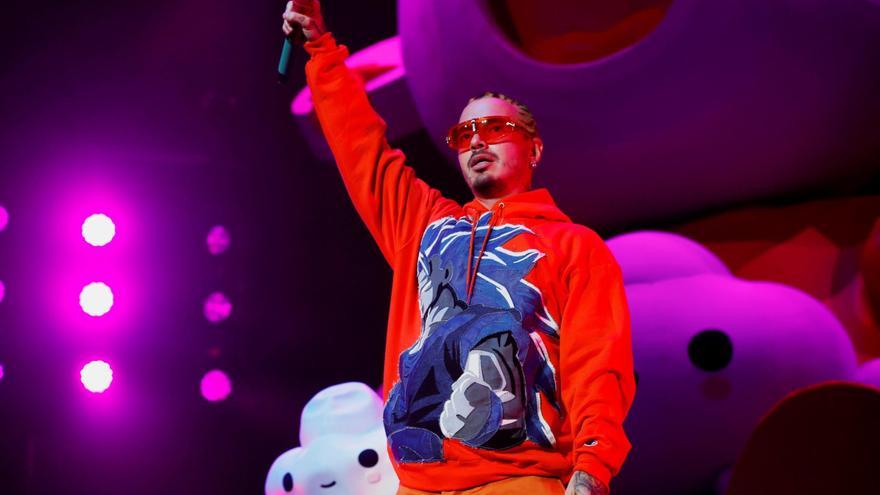 The Colombian singer J Balvin apologized after criticism for sexism and racism raised by the video clip of 'Perra', in which two black dancers appear as if they were pets and that has already been removed from official channels.
"First I want to offer you my apologies to all the people who were offended, especially women and the black community", said the singer in a video on his Instagram account.
The video for 'Perra', in which he collaborates with the Dominican Tokischa, provoked even a scolding from his mother, Alba Mery, who assured that this song was not from the 'Josesito' he knew. "I did not see José anywhere," said the woman in the program "We caught the night" of Cosmovisión last week.
Also even the vice president of Colombia, Marta Lucía Ramírez, assured, in a statement, that, beyond the video that denigrates women, "the lyrics of the song have direct and open sexist, racist, sexist and misogynistic expressions that violate the women's rights, comparing them to an animal that must be dominated and mistreated, with expressions that are not worth repeating. "
"That is not part of what I have always expressed, mine has always been tolerance, love and integration," said Balvin in this regard, who recalled that last week he withdrew the video clip.
And to his mother he expressed: "Mother, excuse me, my idea is to keep getting better every day."
It is the second controversy raised by "Niño de Medellín" in recent weeks, after he called not to attend the Grammys since, as he said, "they don't value us (urban musicians), but they need us."
The Puerto Rican René Pérez, known as Residente, criticized his words saying that they were a contempt for the new talents who were nominated for the first time and compared his music to "a hot dog cart", while there are other musicians from "Michelin star restaurants".
"Your music is like a hot dog cart, which many people or almost everyone may like. But when those people want to eat well, they go to a restaurant and that restaurant is the one that earns Michelin stars. "Resident assured.
It also provoked criticism from other artists such as the Cuban Yotuel, a former member of Orishas.