Iwan Rheon and his tough scene in 'Game of Thrones': "It was the worst day of my career"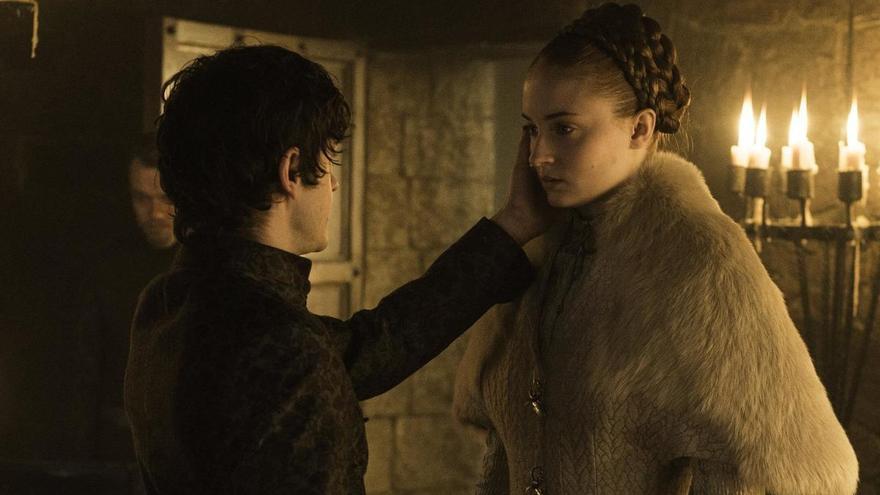 Iwan rheon played Ramsey Bolton in 'Game of Thrones', becoming one of the most hated villains of fiction. His character stars in one of the toughest scenes in the production when, in the fifth season, rapes Sansa Stark on their wedding night. This episode has gone down in history as one of the most remembered by fans, but it also marked Rheon, who defined the filming of the sequence as "worst day" of his career.
"That was horrible. Nobody wanted to be there. Nobody wants to do that, but if you're telling a story, then you have to tell it honestly," Rheon told Metro. "They didn't sensationalize it. It was very, very difficult to see her. It's a horrible thing that happens, unfortunately. It was the worst day of my career, "he lamented.
"When you cut off someone's finger you don't really see it, and when you're doing a close-up, it's a piece of plastic. We're just acting, it's not real. But it is very difficult to deal with something like that, when you are seeing the reality of the situation. It was a horrible day. This is something we shouldn't even have to worry about, because it's something that shouldn't exist in this world, but unfortunately it does, "he said.
Previously Sophie turner He told his version of the recording of the scene. "At first I didn't feel like there was anything that marked me out of all the things Sansa goes through. But even though I don't think it has affected me emotionally, I started thinking about domestic abuse and rape, and it stimulated that little part of me as an activist"he recounted in an interview with Harper's Bazaar in 2019.
After the end of 'Game of Thrones', Sophie Turner and Iwan Rheon meet again on a television project. It will be in 'The Prince', the new animated series from the producer of 'Family Guy' where the actress will give the voice of Princess Charlotte and the actor will do the same with the character of Prince William.