"I've been doing therapy for a long time and it seems like money very well spent"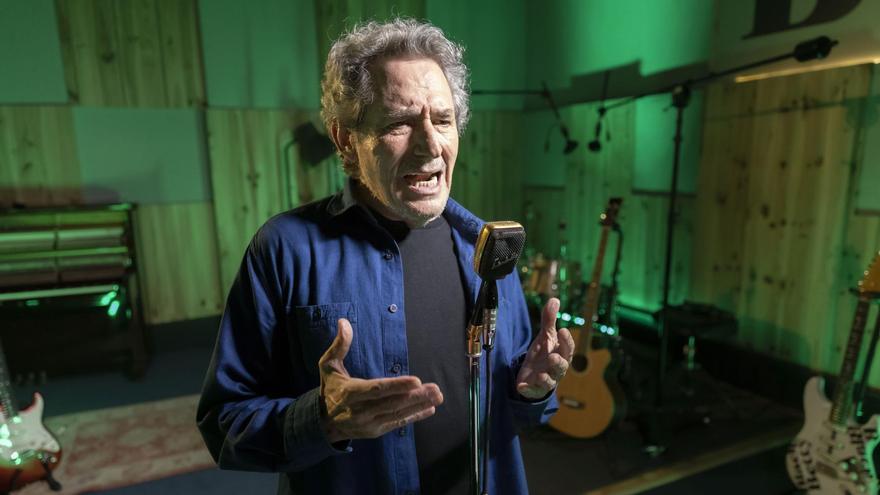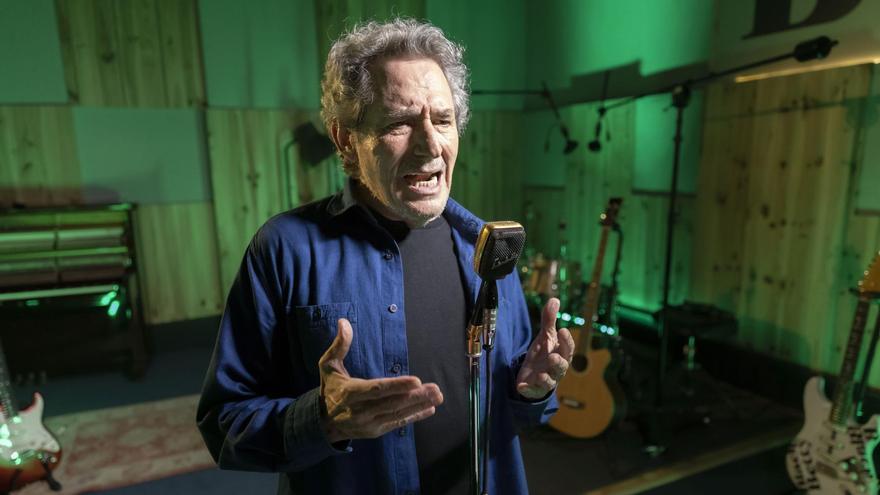 He says he doesn't know if old rockers never die, but he does know that they don't retire. The king of rock Spanish, Miguel Ríos (Granada, 1944), He tried 10 years ago, but this 2021 he returned with a new album, 'A long time', and more concerts. Like the one he offered in July at the Jardins de Pedralbes Festival, in which he proved to be in good shape. Meanwhile, all these years he has acted for solidarity causes, with which to give back to society all that it owes him. The last one, his participation in the album 'La Marató' with his exciting 'Hymn to Joy' in its Catalan version, for which he had to tame his Granada accent.
It is a luxury to have Miguel Ríos on the album of 'La Marató'. When it was proposed to you, did you accept without hesitation?
Yes Yes. I was already surprised that I did not go out … I thought: what is it? (laughs) When they asked me to do 'Hymn to Joy', I thought: maybe it has a good translation, in which the spirit of the song is not lost. And when I heard it, it seemed wonderful to me. Especially because changing "men will be brothers again" for "becoming a sun bat" is precious. A single heartbeat. I loved it. It seemed to me that it was a novelty. And then imitate the accent … They even sent me a 'demo' sung by a guy to say "els 'homas'" and all that. Because my accent was from Granada (laughs).
He says that he had already sung in this language before.
Yes, but it will be many years. Because I have many. This month it was 60 years since I walked into a studio to record an album. And that was a more commercial thing. The Nova Cançó was emerging, the songs They were more of a singer-songwriter, and they said: "We are going to open a market in Catalonia". They proposed it to me and I liked it. The thing is, I understood it less. Now I know more about what it's all about.
And he understands that Catalan is protected in Catalonia. In the presentation of the album, he commented that he had understood 95% of what was said in that language. That's a lot.
Catalonia is managing to preserve the CatalanFirstly, because people have the desire to express themselves in their mother tongue, and that seems to me to be a bitch, but then it is also spreading to other media. Because in the 'newscasts' of the rest of the nation we hear people speak in Catalan and they translate below. And that does incredible good to the psyche of the human being, since that allows us to make an effort to understand what they are saying.
The song had to be 'Hymn to Joy', which has been 'that for years, a hymn. And exciting.
This song covers everything that 'La Marató' wants. It's a bitch that we have to keep asking people to collaborate, when it should be the Social Security the one who would take care of everything…. But while it does not arrive, happy to contribute.
This year 'La Marató' focuses on the diseases mental. It was foreseen before the pandemic, but with this there has been a rebound, especially among young people, and it still justifies it more.
And now there is less hesitation in confessing that it is not well. Like when a leg or kidney hurts. And admit that that doesn't make you less human, it humanizes you. What happens is that this message was not understood by society. And this is the one that since, unfortunately, so many people are affected, they are realizing that they have to make a general call and pay more attention to that kind of thing.
More and more singers, like Dani Martin, Camilo and several "ex-triumphs" say that they have gone to therapy. That message is very important.
Whoever hasn't been to therapy is nobody… (laughs) No, keep in mind that we are a very high-risk profession. We are very up and down all the time. We depend a lot on what we receive from outside. Either you have a very furnished head, or else you need help. Because you have to understand why a record doesn't work, when the previous one was an amazing success. All that kind of stuff. And musicians, artists, we are, in general, such insecure people … I have been assisting myself with this help for a long time, and it seems to me that it is money very well spent.
Take part in the 30th anniversary edition. Nothing less than 30 years of solidarity. What do you think?
When Àngel Lacalle, the director of the album, invited me to do it, they told me everything that had been going on for so long. It is wonderful. And it is also very important that our patrons, that is, the people who buy us the records and tickets, see that we give back what they give us. That you are not just a cash register.
Since he announced 10 years ago that he was retiring, he has participated in many solidarity causes. Like the exciting video to help musicians during the lockdown.
Yes. I always go when they call me. On the 13th I sing in Ávila, in a concert for the victims of the fire of this summer. Whenever I can, I feel like being altruistic. Although there we will sing for money, because there are many people who make a living from this: the team that we assemble to make a gig.
Is that after a gig there is a company.
Exactly. But when you get the opportunity to do it without charging…. As Fito Páez says: "I come to offer my heart." In that absolutely wonderful song that is titled like this. "They say that everything is lost / I come to offer my heart." We could put that in next year. I think In Catalan it would be very good. "Na na na .. el meu cor." What would it be like?
Something like: "Vinc a oferir el meu cor".
(Sings) "Vinc a oferir el meu cor". It is a kind of chacarera. It has to be on the next 'La Marató' album, yes.
He said he was retiring, but he's back. I mean, it's true that old rockers never die.
(Laughs) I don't know if they die, but retiring, no. I am like the Cid Campeador of rock. On the 27th we played at the Tarraco Arena in Tarragona, a concert like the one we gave in July at the Festival Jardins de Pedralbes de Barcelona. By the way, I really liked the criticism that Jordi Bianciotto made of him in El Periódico [Diario del mismo grupo de comunicación que este medio]. And the title, 'Miguel Ríos: acoustic, but electrifying', I loved it.