Iván, the catechist doctor expelled from the church by drag queen: "You lost your light"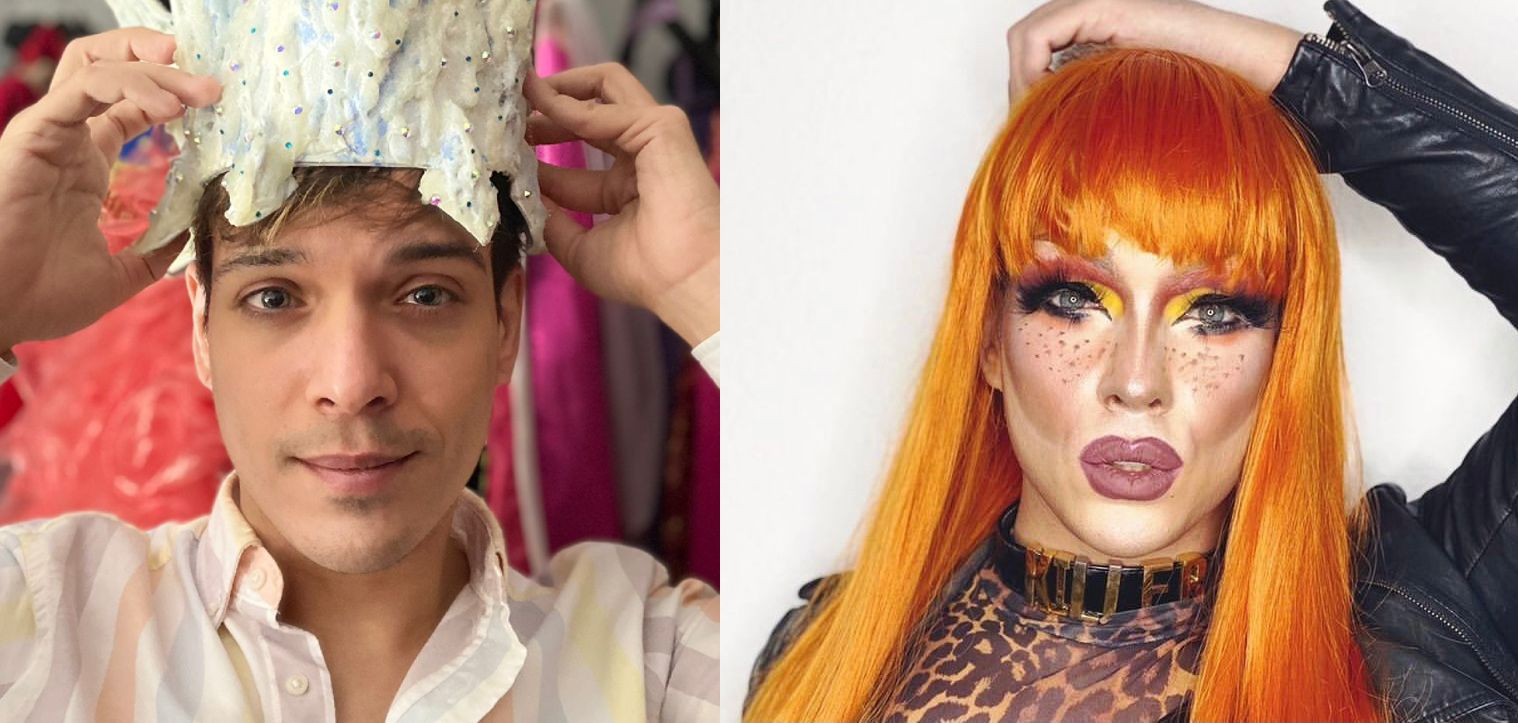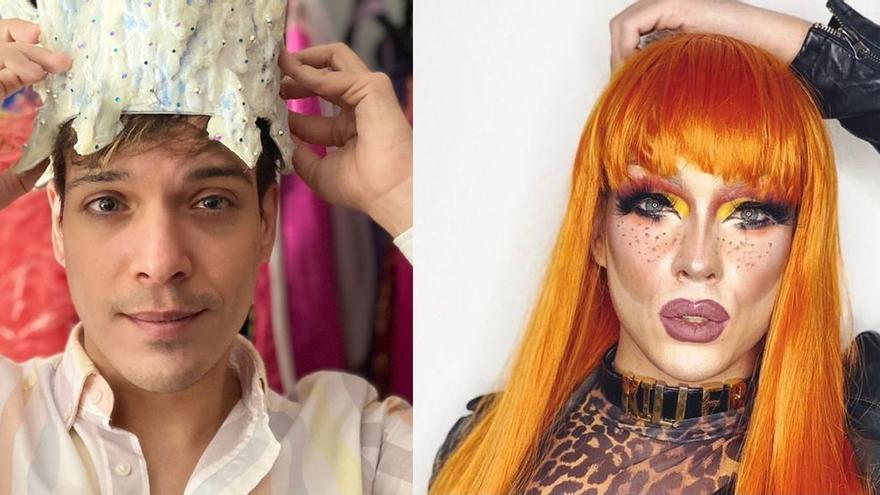 Iván Solar was a catechist until 2015, when in his parish they received an anonymous email warning that he was a transformist
The website of a Madrid parish received an anonymous email one afternoon. The sender was the father of one of the children attending catechesis. In the letter he warned of what he had just discovered: "There is one of the catechists of this parish who cannot continue to have contact with our children. I have discovered that actually He is a transvestite who does shows at night in a gambling den in Chueca. That is totally immoral for our little ones & rdquor ;.
That was the end of the relationship of the protagonist of this story with the church. The turning point that put him, as he affirms, "the suitcases in the street & rdquor ;. By his name, Ivan Solar, they will not know. By his stage name, Killer queen, maybe to some it sounds. He is one of the stars of the talent show 'Drag Race', an American format that is succeeding in our country and that has just concluded its first season. Now, after the broadcast, its protagonists are on tour in Spain with a show called 'The Great Hotel of the Queens'.
'Las Reinas' are the main drags of the show and all of them contain stories of overcoming and / or discrimination. This is the case of Iván Solar, a 32-year-old family doctor from Moratalaz. From his childhood, his life was linked to the church in his neighborhood. First participating in parish activities and then giving catechesis.
"For me the church was my second home. In fact, I do not come from a religious family. I was the one who dragged my family. I was the first to enter the parish, to go to Mass on Sundays and to be part of the camps and groups of gatherings. As at home they always wanted the best for me and to see me happy, they too began to attend church & rdquor ;, he tells The newspaper of Spain in an interview in his living room.
Disguised since childhood
Iván's love affair with transformism began at a very tender age: "My first Carnival costume was as a witch. I was two years old. From there, I used to play Disney princesses at home with my grandmother. She was the one who lent me my aunts' dresses and hairpieces. I used to tell my parents that if I was happy dressing up, why weren't we going to do it & rdquor; remember. A hobby that he kept secretly and that reappeared when he entered the university.
"My first vocation was to be a farmer, because in my childhood they had bought me the Pin y Pon farm. I was always a very diligent student who loved biology. Hence I decided that it would be a good idea to study medicine. And it was at university parties with my classmates, in second year, when we began to organize costume parties. I was always characterized by some female character & rdquor ;, he recalls.
She began to find a taste for dressing up and playing roles, so she decided to enroll in theater classes. "Once we organized the musical 'We will rock you', by Queen. The director suggested that I play the role of Killer queen, which was the 'bad bad' of the play. I accepted the proposal and loved it & rdquor ;. It was there when he realized that transformism was going to become one of the pillars of his life.
Always in church
His other pillars were his family & mldr; and the parish of your neighborhood. Ivan began attending church when he was still a child. "That place was for me a haven of peace. An oasis in which nobody judged me or messed with me. There I was safe from the bullying I was subjected to at school. First they attacked me for being overweight and then because of my sexual condition, which I myself was still not too clear about & rdquor ;, he remembers.
Ivan made communion and remained in church throughout his adolescence. It was confirmed with 18 years and it was then that he began to work as a catechist: "I also wanted to follow the example of my instructors, which was what I had always seen. The summer I turned 18 I already took a group of children to summer camp. And then I started teaching and coordinating catechetical groups. For me, the most important thing was to educate those children in & rdquor; values.
By then he was fully integrated into the life of the parish: "A very healthy group of friends had formed. There was also nothing wrong with the Christian message. On the contrary. He spoke of loving his neighbor, to do good. And that was the philosophy that I always wanted to convey to children. I felt very good in that environment, there was nothing hostile towards me & rdquor ;.
At the same time, her activity as a drag queen became more and more notorious. She had established herself in the role of Killer Queen and adapted that name for her performances. From dressing up at university parties, he became a habit and began participating in drag queen contests that were held in Chueca. There he was identified by that anonymous father who was in charge of making those facts known to those in charge of the parish.
Anonymous mail
His idyllic relationship with the parish, whose name he does not want to remember, began to crack that fateful afternoon in 2015 when the anonymous mail arrived. "We never knew who had written it. It could have been any of the parents who started joining that stream. To me, directly, they never told me anything. Nobody came to ask me what I did when I was disguising myself or why I did it. They took everything behind my back and I was finding out that this or that had said this or that & rdquor ;.
That family that he was proud of since he was a child was beginning to make him empty. The mobbing sensation It was on the rise, precisely in that oasis that kept him safe from bullying when he was a child. "I was getting that more and more people in the parish were positioning themselves with the author of that email. From the parents of the children to the upper echelons of the church. And one good day, already overwhelmed, I decided to stop it & rdquor ;.
That final confrontation took place in one of the parish meeting rooms, the same one where the fortnightly meetings between catechists were usually held. On the one hand, all his detractors, those who wanted him out of contact with children. Many parents and even the parish priest, "who was a person in whom I always trusted a lot because he was someone open, tolerant and progressive, but who then he positioned himself against me& rdquor ;. On the other side: "All my friends from the parish, because there were still many of my colleagues who continued to support me. I warned them to be present with me at that time & rdquor ;.
It was at that meeting when he had to face the prejudices of those people: "They asked me why I had done that and they even told me that I could not continue there. "You have lost your light," they told me. There were people who did not even have a relationship with me, but they began to say that for a few months I had been different with them. I could not believe it. My friend and I spent all the time. meeting by tapping our feet under the table, because we couldn't believe what we were hearing. "
"Jesus would be with us & rdquor;
Considering the panorama, it was Ivan himself who decided to leave: "I can't say they threw me out of there, but I did. they put my suitcases on the street. From then on, I totally left my relationship with the church. It still hurts me, because I was a believer and because that parish was a very important pillar of my life. It hurts for me and for my family, who started going to Mass for me and suddenly they found that situation & rdquor ;.
Ivan no longer wants to know anything about the church. He assures that he is no longer even a believer, but he continues to maintain: "What it says in the Bible is 'you will love your neighbor as yourself', but nowhere does it put an asterisk where it says 'read here the exceptions'. There are no exceptions. You will love your neighbor is everyone equally & rdquor ;.
It affects that the church is regressing. "I have seen young priests who are much more radical than veterans. They are the same ones who throw their hands at their heads when Pope Francis says something that does not suit them and they say it is Satan. They do not realize that the church has It must be for everyone. In the movie 'Sister Act' people start going to church when they start singing gospel and holding celebrations. that moral finger of the church that must disappear ".
Iván has not spoken again with those people who expelled him from his paradise. "You don't want to. Luckily I continued with my Killer Queen character, with whom I continue to transmit a message of peace, love and equality. The same as when I was a catechist, but with a & rdquor; wig. Now he is an international star of the drag world, his family continues to support him and that world has become his most solid pillar. But he still has a clear message for the Catholic Church: "If Jesus Christ were born again today, who would he relate to? I have no doubt that I would be on the side of the woman rejected for being a single mother and who wants to have an abortion. He would meet with the terminally ill who ask for euthanasia, with the poor, with prostitutes and the LGTBI collective. And do you know who the Pharisees would be? The present church & rdquor ;.
Related news