"It's funny how we crave what we don't have" | Television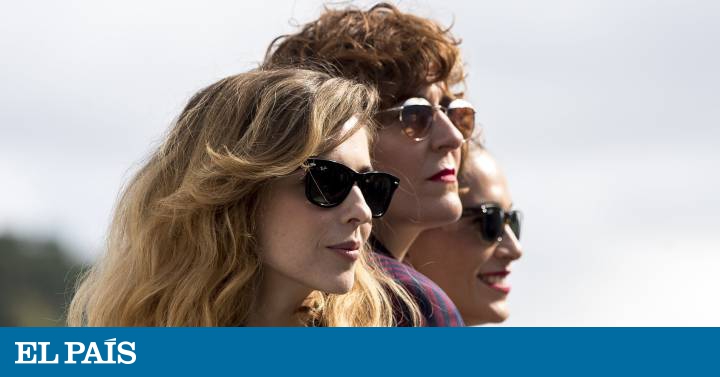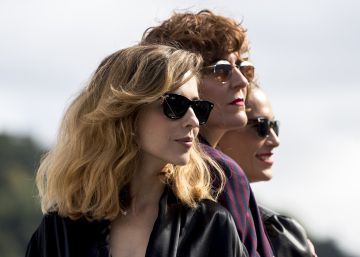 After winning the Cannes series festival, something that the Spanish audiovisual had never achieved, and after exploding its filming when, in the absence of three weeks of finishing the recording it was learned that Leticia Dolera, showrunner of a product that co-directs, co-writes and co-stars, He had dispensed with actress Aina Clotet to whom he had promised, although not signed, one of the three main characters for being pregnant, arrives on the screens of the festival of San Sebastián Perfect life, before its premiere in Movistar on October 18. And it comes with some relief for Dolera (Barcelona, ​​37 years old), "because that way the series will have its own voice, it can be understood and judged by it, not by its surroundings."
Perfect life She develops, in eight half-hour chapters, the nine months that pass in the life of three friends: one is the mother with an apparent full life, triumphant at work and in the family … although her husband wants to have a third child and she took the pill behind her while she slept with strangers she met in an erotic chat; the second, her best friend, her boyfriend leaves her planted in the office of a notary just when she is going to buy an apartment, and in revenge she sleeps with the first one that crosses her, in her case a disabled person, from whom she becomes pregnant ; and the third, the older sister of the abandoned one, is a lesbian artist who struggles not to fit the traditional model and eager for a great painter who discovers at 40 that her dream collapses. "I think we are many"; says Dolera, "who are reflecting the questions posed by this crisis of going from thirty to forty-something, like the films of Jonah Trueba or The distances, from Elena Trapé. Now, I don't give answers with the series. I bring light to the issues, I share them. For example, what place does the family occupy in our lives? And the couple? And the sex? What kind of maternity hospitals are there? Do I live the life I always dreamed? "And he concludes:" Bet on the courage to get into complex internal gardens. "
Leticia Dolera offered the series to Movistar and they were not clear: "I locked myself at home, wrote the pilot and the bible (summary guide) for the rest of the episodes and returned a year. Then they accepted and asked me to write two more. There he entered Manuel Burque, He pointed to a hard and fascinating adventure. In the end the script process has taken me three years. "Was I aware that there is no series in Spain like yours?" I don't know, I wrote it to explore the complexity of the simple, what it is to be human today. And that's why there are three women who go through the crisis from very different points of view. It's funny how the ideal projection that we have of ourselves is ballasting us, how we crave what we don't have. "
Aina Clotet was going to embody the character she finally plays Celia Freijeiro. The actress publicly commented on her pain and Dolera argued that this character appears naked on numerous occasions and postures, in addition to the recording going to last two months. "It broke out mediatically when there were three weeks of filming left and when I had to shoot very important sequences. I focused on my role as director and project leader. Also, and that is what I stay with, the team took care of me and spoiled me I come from a monomarental family, from a very strong benchmark like my mother, a strong woman capable of supporting herself and others. When this happened, I was touched by how the team supported me, "he recalls. "Everyone has been very involved in the project, and I just want to add that all the team leaders were women, and that there were five pregnant women in the shooting. And one, the director of delivery, gave birth to half, and we knew that that was going to happen. Anyway, at that moment I isolated myself because I could not sustain so much hatred and so much prejudice. We live in times of thick and emotional headline, in which the reason does not seem to fit. "
However, Dolera says something else: "I did not have a communication plan on this subject, just as I never had any plan to be the feminist of Spain. I do not want to champion anything, I just wrote a book that fortunately has gone very well, when in the promotion of that book I have been asked about these things, I have answered, that's it, this has not been a case of discrimination, and it hurts me as a person involved in the feminist cause that this attack of a social cause that causes so much pain. Because it is an injustice that women, today, are discriminated against for becoming pregnant. "
. (tagsToTranslate) be (t) curious (t) crave (t) have (t) leticia dolera (t) present (t) 3,000 (t) person (t) series (t) life (t) perfect (t) perfect (t) festival (t) san sebastián (t) premiere (t) movistar (t) October 18



Source link