"It's a miracle that the songs still exist"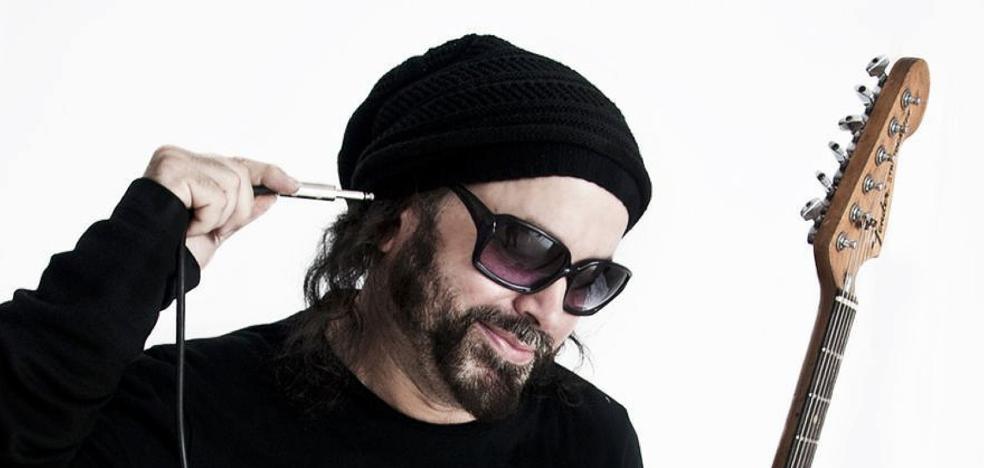 Carlos Varela, singer and songwriter
The Cuban artist plays this Saturday, starting at 9:00 p.m., in the Miller building in the capital of Gran Canaria, within the 'Orillas' cycle.
Carlos Varela, who will be accompanied in his live performance by a small band of Cuban and Canarian musicians, points out that he will perform songs from different eras, some old, others not so much and, of course, some new.
-You spent a period of your life residing in the Canary Islands. What do you remember of those years and what do you think they meant?
-Gran Canaria and Tenerife are very special islands for me. They changed my life. Those were very creative and very special years for me because I arrived in the Canary Islands just after spending some time censored in Cuba and that trip saved me and marked my life. In those years recording an album in Cuba was only possible if it was approved by a government institution and they did not see my songs with good eyes. I spent months living in Pedro Guerra's house and I recorded my first album, 'Jalisco Park', with the help of Canarian musicians and sound engineers. I share friendship with many Canarian musicians, especially Olga Cerpa and Manolo González de Mestisay, who have been part of my life and history for a long time.
«Talking about Cuba is usually painful because I feel a deep love for my country, its people and I am concerned about its destiny»

-Can you refer to your musical journey undertaken more than 30 years ago that defines the music you have been practicing to date?
-I have never been the classic Cuban musician who appears on tourist postcards with a guayabera and a pair of maraquitas. I decided to do something else and I am as Cuban as the others. I was born and raised in the Vedado neighborhood of Havana and since I was a child, at my family's birthday parties, my uncles played vinyl records of the Rolling Stones, Beatles and a lot of music in English, so all that rock and roll It kept getting into my bones until I discovered the guitar and all that mix and influences became an essential part of the music I've been making for 35 years.
-From what sources do you drink your music? What styles and what singers have inspired you throughout your career?
-Writing songs is my passion. When we were barely 13 or 14 years old, listening to Silvio Rodríguez and Pablo Milanés blew the minds of my entire generation. I did not study music. I studied theater and that became a tool for telling stories. In addition to studying Cuban poets and composers, I began to look for the work of great American singer-songwriters such as Bob Dylan, Paul Simon and Jackson Browne, among others, and then discovered a path closer to and more consistent with what I wanted to do. That is to say, songs with a poetic flight played with a sound closer to rock, blues, jazz... When I met Sabina it was love at first sight and we connected instantly because it turned out that we were both passionate about the same composers.
-You tend to review with a critical and demanding gaze the evils that have characterized Cuban society in recent decades. How do you see the challenges Cuba faces in the context of the new world order?
-Talking about Cuba is usually painful because I feel a deep love for my country and its people and of course I am concerned about the fate of my island. It is for that love that I write many of my songs. I believe that a lot of things have to change in Cuba, starting with the government and whoever denies it or says the opposite should then review the figures of how many thousands and thousands of Cubans have fled in recent months and ask themselves: Why? It's sad to say, but that's the truth. People have been waiting too many years for a broken dream.
-What Cuba does Varela dream of?
-A better and different Cuba. A more open and inclusive Cuba where all Cubans have the same rights, think as they think and live where they live. A Cuba where people do not have to flee. A Cuba where all Cubans feel truly free and can say what they think without fear.
-Do you consider yourself an icon of Cuban resilience?
-I consider myself a simple Cuban who one day decided to write songs and stories about his people, his neighborhood, his city and that, little by little and without realizing it, several generations of Cubans made these songs his own because, somehow, they felt that in these verses there is also part of their lives, their feelings and their history.
-What is your opinion of the new ways of marketing music through streaming music platforms?
-Since the platforms for listening to streaming music appeared, the traditional ways in which songs and albums were previously conceived have changed a lot. Today everything moves at high speed. I find it wonderful that there are all these platforms that allow people to search and listen to any music in the world from their phones.
-How many years had it been since you performed in the Canary Islands?
-I was three years ago in Las Palmas de Gran Canaria and we did a beautiful and magical concert in the Plaza del Pilar Nuevo de Vegueta. It is always a blessing to return. We canaries and Cubans have many things and stories that unite us. I have many friends and I am very excited to sing to them again.
-Your song 'La Feria de los idiots', recorded together with the pop rock group Sweet Lizzy Project in the United States, has stirred many consciences. Do you think that a song can change the world?
-No song can change the world, but it can touch the soul of the people; and they ultimately decide the fate of the world. It is a miracle and a blessing that in a world like the one we are living in, songs still exist. No matter how critical a song is, it will never be stronger than reality. I write so as not to go crazy. It's my therapy to turn everything I see into songs.