Italy approves a 10% tax on the extraordinary profits of electricity companies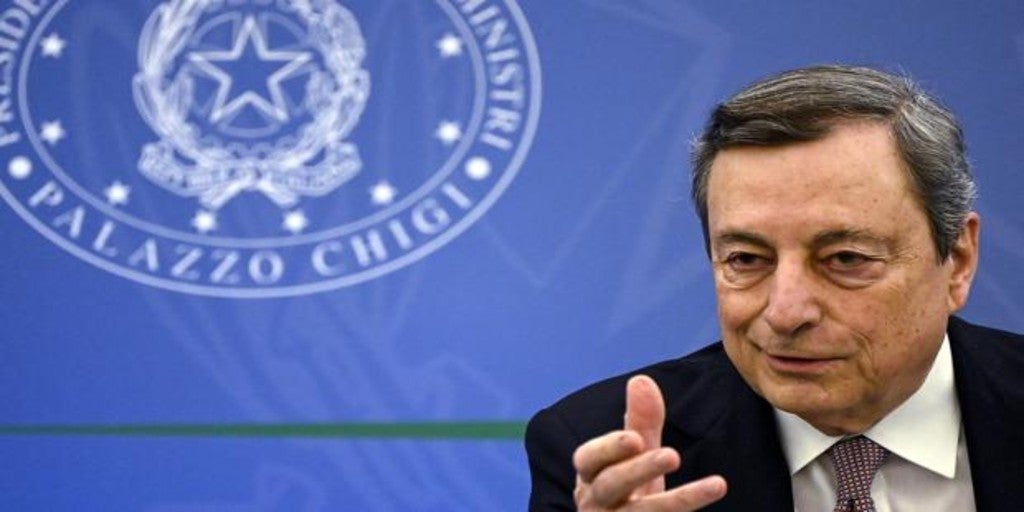 Angel Gomez FuentesFOLLOW, CONTINUECorrespondent in Rome Updated: 03/19/2022 14:05h
Keep
Related news
"We have taken important steps to give the country an answer to the war in Ukraine:
we help citizens and companies sustain rising energy prices with special attention to the most needy families and the most exposed productive companies». Thus he presented on Friday night, at a press conference after the Council of Ministers, the new plan approved by the Government to deal with the energy crisis. "The measures - specified the prime minister - amount to 4,400 million euros, which are added to the 16,000 million spent in the last 6 months to defend Italians from the increase in energy costs."
Mario Draghi stressed that this new expense will not be charged to the public budget, because most of the measures will be financed by companies in the energy sector, to which a 10% tax is applied on their extraordinary profits of 40,000 million euros that achieved in the last six months, in relation to the same period of the previous year.
This was explained by the former president of the European Central Bank: "We tax part of the extraordinary profits that producers are obtaining thanks to the increase in the costs of raw materials, and we distribute that money among companies and families in difficulty."
These are some of the approved measures, also explained by the Prime Minister: «The price at the pump of gasoline and diesel will be reduced by 25 cents per liter. We increased to 5.2 million the number of families protected against rising bills and who will pay for energy like last summer. We allow bills to be paid by families and businesses in installments over two years. We increase tax credits on the cost of energy and gas in favor of companies. We create funds to help the trucking, agriculture and fishing sectors. We refinance temporary unemployment (a kind of ERTE) in companies in crisis.
Several of the measures have been directed especially at some sectors that are especially in crisis due to the increase in energy prices. For example, in order to support carriers, the decree law, in addition to creating a support fund, also provides for a reduction in tolls and the exemption of some taxes.
View commentsTopics



Source link