"It is unwise to raise the SMI"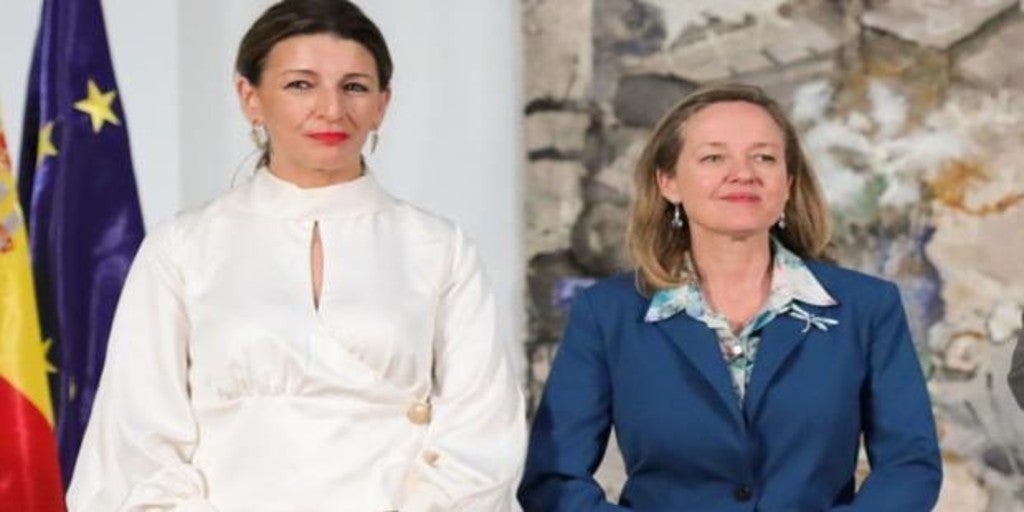 Updated:
Keep

The new right hand of Nadia Calviño, the Secretary of State for the Economy, Gonzalo García Andrés, has already shown his first clash with the Minister of Labor, Yolanda Díaz, regarding the increase in the minimum interprofessional wage (SMI). In an interview with 'El Confidencial', García Andrés, who has been in his new position for a few weeks, believes that "it is unwise to resume the rise in the SMI now». The current Secretary of State for the Economy thus aligns himself with Nadia Calviño and the business employers, who believe that it is still too early to increase it.
On the other side is Yolanda Díaz, who intends to accelerate the rise in the SMI to 1,000 euros. A few days ago the Minister of Labor said that in the next few days it will be known whether the Government will raise the SMI this year.
Regarding this possible urgency on the part of Labor, García Andrés explained that «in this environment in which we are still about a million jobs under of the prepandemic situation, if we take into account the seasonally adjusted data, it seems prudent to wait until we have more clarity on the recovery and to be able to resume this progress towards the end of the legislature goal, which is 60% of the average salary, and that the effort made at the beginning of the legislature would culminate. In addition, it affects the fact that youth unemployment is still high and that there are sectors such as the hospitality industry that continue with high levels of ERTE.
It is not the first dispute between Calviño and Díaz since the current legislature began. Both vice presidents mark the clearest lines of the differences between the two political parties, PSOE and United We Can, which form the Government. Thus, as ABC reported,
Calviño aligned himself with the businessmen and not with Díaz when it comes to tackling the labor reform that Labor wants to eliminate, while the employers have not yet.
There were also certain discrepancies when acting to address the ERE that the bank is undertaking.
As reported by ABCWhile Calviño was meeting with the entities to try to address a drop in the number of dismissals from the dialogue, the Ministry of Labor took action by sending letters directly to BBVA and Caixabank. Some letters that did not sit well in the banks and that hinder the relationship of the sector with the Executive.