"It is time to look with pride at the cinema that is made in the Canary Islands"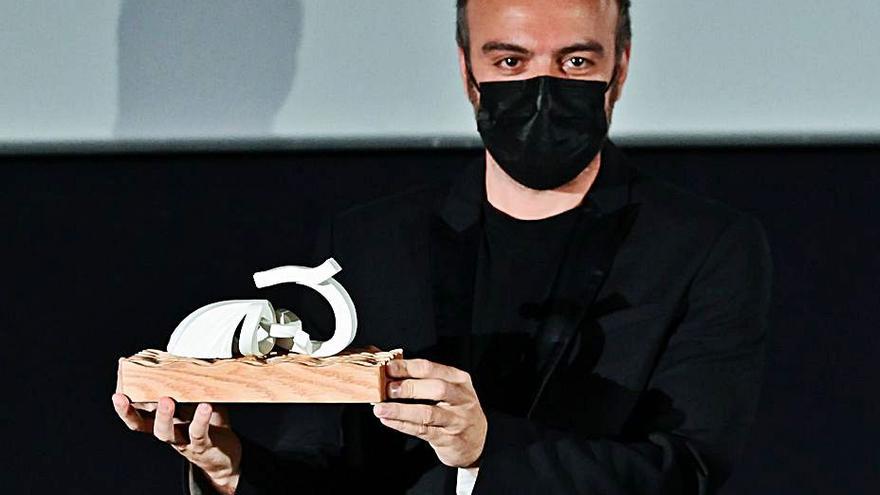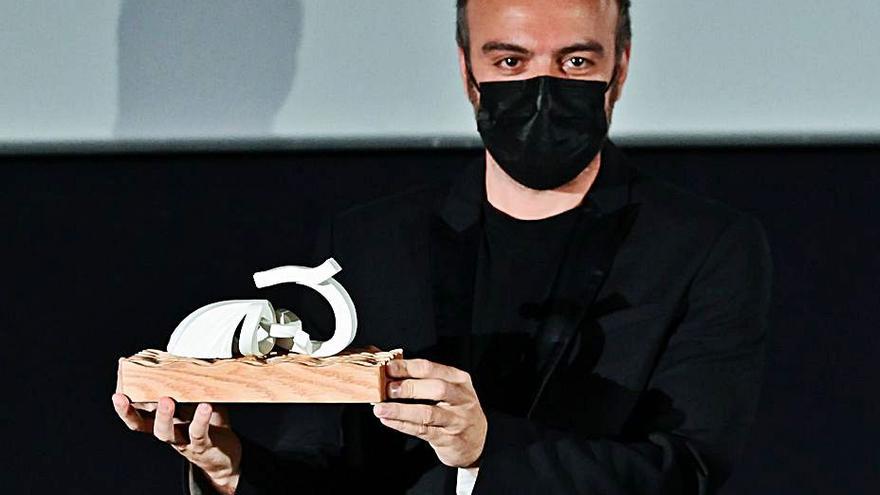 This year he has continued to be awarded the Lady Harimaguada of Honor at the Las Palmas Film Festival, which has marked his career as a space for training, exhibition, consolidation and, now, a tribute. How do you receive this recognition?
For my part, with enormous gratitude to the entire festival team, because it is a true honor to receive this award from a festival that has been so fundamental in my life when it comes to training and disseminating my films. For me, it is a great pride and I also understand it as a push to continue forward as a filmmaker.
Luis Miranda, director of the Festival, pointed out that his cinema, like that of the rest of the honorees this year, has contributed to defining the identity of the Festival. Is it the other way around, that the Festival has marked your gaze as a filmmaker?
Absolutely, the Las Palmas Film Festival was the first festival I attended in my life since its first edition and, as I have continued to come, it has been a window to a type of cinema that was not only difficult to see in the Canary Islands , but in Spain. In that sense, this festival has been totally pioneering when it comes to showing and bringing another universe of films to the public, which has been, for me, an intense training. Also, let's not forget all the book publications that I still consult today to give my classes, to which is added having met the entire Festival team, as well as fellow filmmakers from my same generation, who have ended up becoming in friends and family.
To what extent was it a milestone that Holidays, your debut feature, premiered in the New Directors section in 2010 and competed on the same level as international filmmakers?
I remember it as something very exciting and a milestone for me, without a doubt. In addition, Holidays deals with a very Canarian theme, such as tourism, and its reception was wonderful. When they gave us the award that year, it was a very important accolade in my early days.
His documentary Edificio España, converted into an involuntary metaphor for the crisis, placed him on the national map and earned him his first Goya nomination. How do you remember that shoot that involved four years of work and 15 months of censorship?
Those were fundamental years of learning. Actually, although the premiere of Holidays is earlier, I shot Edificio España before, between 2007 and 2010. And it was a great learning experience on the cinematographic level but also on a human level, because it allowed me to live with a universe of people I did not know and to be witness of this work process as intense as the one that took place during those years in the building. Then, it was surprising how the story was happening outside the walls, because the real estate bubble and the crisis had exploded, the building was paralyzed and the workers had to return to their countries, leaving that void behind. All that, somehow, gave meaning to all those images that I had accumulated over more than three years. In short, it was a vital experience to which this series of oppositions was then added to project himself until he could finally see the light, so I was linked to that film for a long time, and today I have a lot of affection for it.
In The Hidden City, Richard Leacock Prize winner in 2018, he once again builds an imaginary around space as the center of the narrative. Would you say that you have been weaving a logic or dialogue between your films?
Indeed, I am very interested in the question of space and also of places built by human beings, in the sense that, for me, they become a very clear representation of our habitat and of what we are capable of endowing ourselves as human beings to be able to live. Sometimes I like to think that, when the human being no longer exists, our ruins will exist, that in a certain way they will be the traces or the codes that perhaps can decipher a future civilization. And that idea interests me a lot.
This year 10 feature films and 18 shorts are competing at Canarias Cinema, which translates into the most prolific selection in the history of the Festival. Is Canarian cinema living its best moment?
I have no doubt: you just have to look at the level of work and awards for cinema in the Canary Islands. I think we are living a very sweet moment, in which Canarian filmmakers make very free, creative films with international projection. Now we have to take care of that universe, especially from public institutions, because it would be a shame if this brilliant breeding ground was lost.
Is institutional support for the audiovisual industry in the Canary Islands still a pending issue? What measures are you missing?
Well, there is a support of aid that, little by little, is consolidating, although it can always be more. For example, I think it would be very important for the Canary Islands to create a Film Institute, as they have in Catalonia, the Basque Country or Galicia, to ensure the functioning of the Canary Islands cinema and provide it with continuity and stability in terms of diffusion , production and heritage. Beyond cinema, the Canary Islands have not had a very cordial relationship with creators, because they have looked a lot towards what came from outside and what is inside has been despised many times. And I think it is time to look with pride at what is being done and spread it, promote it, value it and defend it. In the cinema, there are reasons to do it.
All in all, are you already preparing your fourth feature film?
That's right, I just finished the short film Lovebirds, which is my first fiction and which we shot just after the confinement, in Tenerife. I am very happy with the result and it will have its premiere soon. And in parallel, I am already preparing my next feature film, El exterior, and a short film project, El meteoro, which we will also shoot, or so I hope, this year.