"It is the place where I have grown up and have always wanted to be"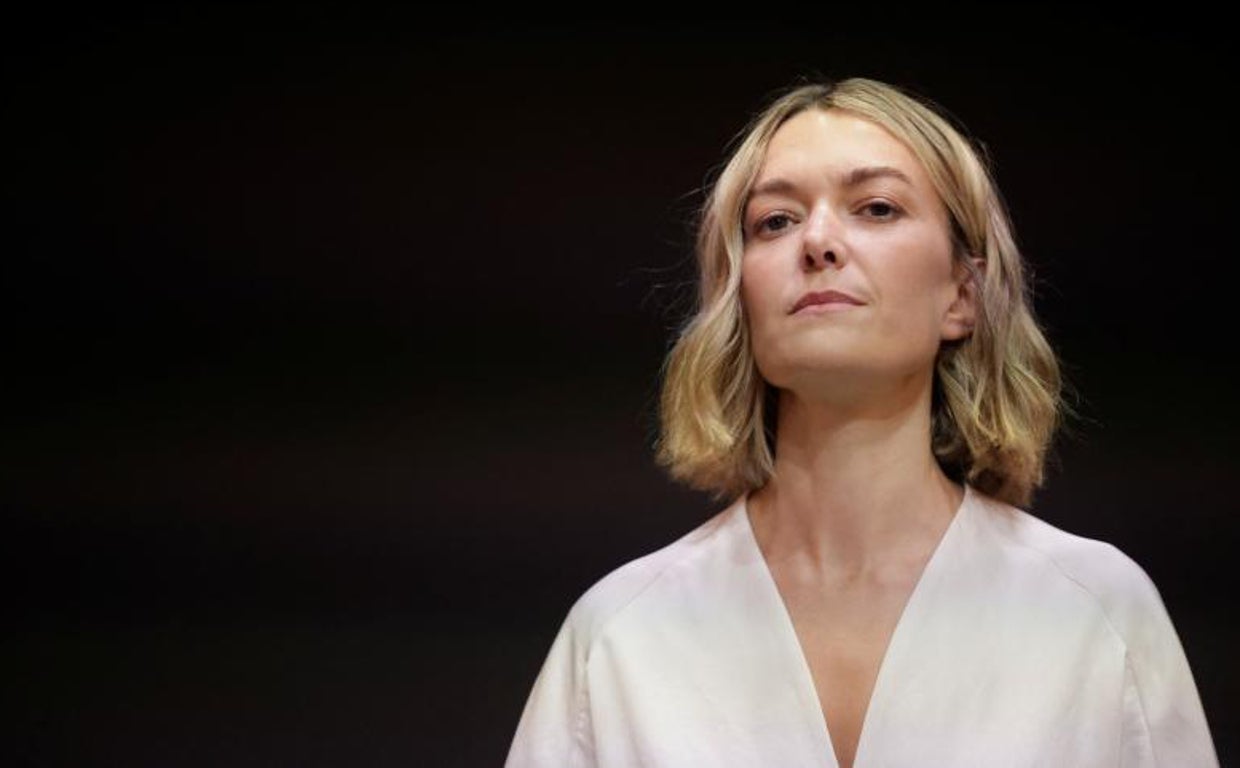 07/12/2022
Updated at 2:22 p.m.
The shareholders meeting of Inditex (Zara, Massimo Dutti, Bershka, etc) has ratified this Tuesday the appointment of Marta Ortega as non-executive president of the group . The heir to the textile empire, who took over the baton on April 1, opened the meeting by assuring the shareholders present at the company's corporate headquarters in Arteijo (La Coruña) that "Inditex is the place where I have grown and have always I wanted to be".
«Inditex we are 165,000 workers, suppliers and customers. We are people with successes and mistakes, but who never stop", said Marta Ortega during the presentation of the shareholders' meeting. The president has referred to her father as "Mr. Ortega" to express her "respect, admiration for his vision, his tenacity and his absolute dedication and for the love he shows the company every day."
«We have received something more than a company and a workplace. We have in our hands a tremendous responsibility and that has a great future ahead of us that forces us to give the best of ourselves », he explained in his first speech to the company's shareholders.
The company's share capital has also ratified the appointment of Óscar García Maceiras as CEO of the fashion giant who takes over the executive functions of Pablo Isla after 17 years as executive president of the company. The already ex-director of Inditex has been part of one of the main points of the meeting, when the novation of the post-contractual non-competition agreement that prevents him from signing for a rival businesswoman was approved. A clause for which he will receive 19.7 million euros (two annual payments).
In the same way, the approval of the group's accounts and management report for the last fiscal year has also gone ahead, which also includes the proposal for the application of the result of the 2021 financial year and the distribution of dividends. In this sense, Inditex raises its shareholder remuneration to 0.93 euros per share for 2021, while García Maceiras has announced a 25% increase in the extraordinary dividend to 0.40 euros for next year.
Entry into other companies
García Maceiras has also announced that the group will become a shareholder in the US startup dedicated to textile recycling, Circ, the first time that the group enters the share capital of an outside company. Likewise, the CEO of Inditex has advanced that they do not rule out "carrying out similar operations".
The distribution giant is also keeping an eye on what is happening in Ukraine and Russia, from which it left after the outbreak of the war. "We continue to monitor the situation. We are in permanent contact with those affected and exploring different alternatives." The company provisioned 216 million euros corresponding to all expenses arising from the situation in both countries.
Report a bug