"It is being treated as an electoral trophy"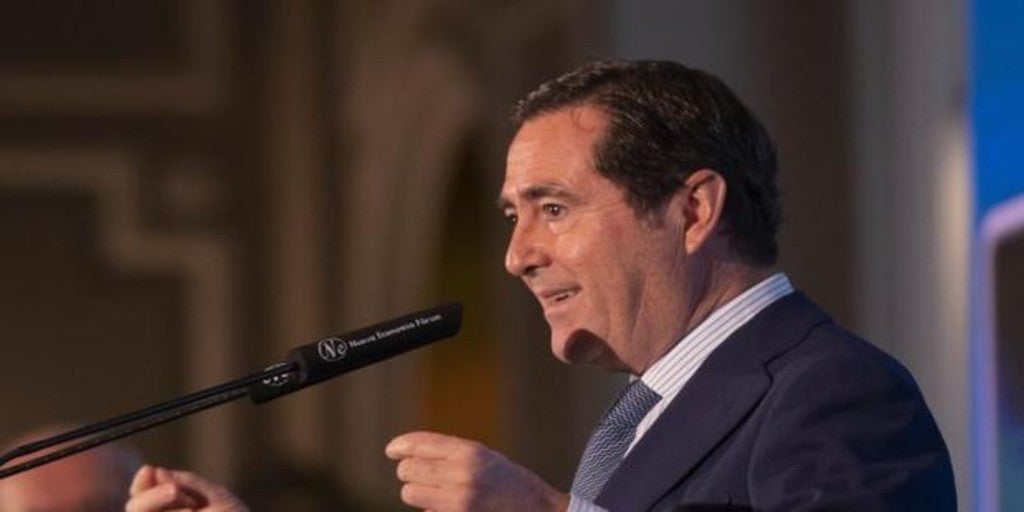 MADRID
Updated:
Keep

The president of the CEOE, Antonio Garamendi, today expressed his perplexity at the obstacles that arose in the negotiation of the labor reform due to the clash between PSOE and Podemos within the coalition Executive. «I want a serious dialogue with the Government, it is being treated as an electoral trophy. We are playing the things to eat, "warned the head of the employer in an interview on Onda Cero. "We have been perplexed for a good season"He elaborated on the scuffle within the Government on behalf of who decides on the modernization of the labor market.
However, Garamendi avoided ruling on whether he prefers to negotiate with Nadia Calviño or Yolanda Díaz. "I don't want to say if I love Mom or Dad more.", he assured. He also made clear his refusal to allow social dialogue to "end in a blah blah blah."
In addition, Garamendi recalled that the current labor reform helped to lower the unemployment rate in Spain. Likewise, Garamendi warned about the risk of changing labor regulations at "a very delicate moment in the economy" where inflation, the price of electricity and supply problems affect.
Regarding points of the negotiation such as
the 15% limit on temporary employees in companiesGaramendi pointed out that it is "an absolutely impractical ideological issue for people who are not in real life." The president of the CEOE thus showed his rejection of this proposal from the Ministry of Labor and insisted that "temporality does not have to be precarious." In addition, the president of the employer's association recalled that today, the temporality in public administrations is 30%.
New meeting format
The President of the Government, Pedro Sánchez, has convened this Tuesday at noon the first and second vice presidents, Nadia Calviño and Yolanda Díaz, and the ministers of Finance, Social Security and Education, María Jesús Montero, José Luis Escrivá and Pilar Alegría, respectively , to establish a common position in the negotiations with the social agents on the labor reform.
The meeting will be held at the Palacio de La Moncloa after the confrontation between Díaz and Calviño over this negotiation. Sánchez himself has also fueled the anger of Podemos for avoiding talking now about the repeal of the 2012 labor reform by taking a turn and referring only to the need to "rebuild some things that were done" wrongly then.
This meeting takes place one day before the social dialogue table on labor reform, in which until now only the Ministry of Labor appeared on behalf of the Government, opens tomorrow the new format agreed by the PSOE and United We Can to give entry into this negotiation to other ministries.