"It is a mistake to minimize the intelligence of beautiful women"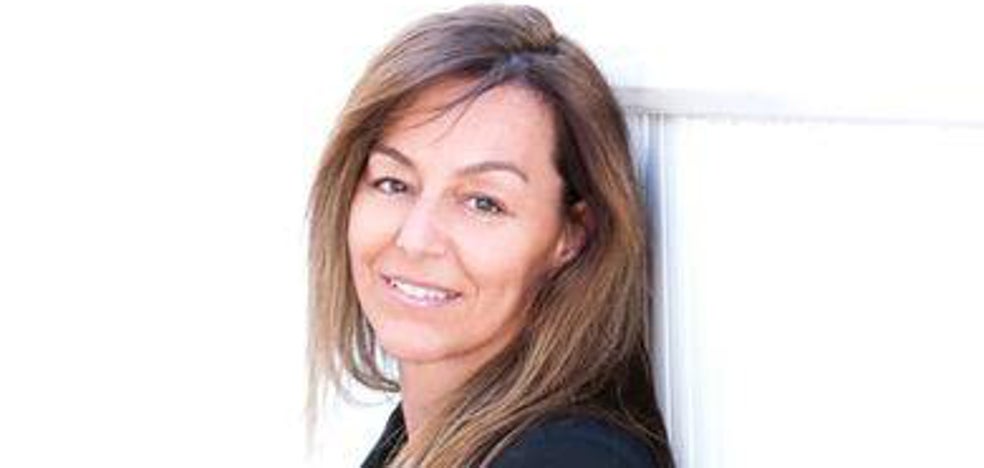 María Estévez novels the life of Adriana Abascal «a woman without borders and a bit of a witch» marked by uprooting and magic
"The idea of ​​living without roots has always fascinated me. And Adriana Abascal is a nomadic woman, used to reinventing herself in each city she inhabits and to do so without losing her identity». This is how María Estévez (Madrid, 1966) refers to the character who has inspired her second novel, 'Wishes are not just words' (Rocaeditorial), and who she presents as "a woman without borders and a bit of a witch".
Julia Terán is the fictional transcript of Abascal, one of the most beautiful women in the world, three times paired with billionaires, twice married and twice divorced. Estévez met the one who is her "friend of hers" twenty years ago in Los Angeles, when he interviewed her for 'Vogue'. Today Abascal succeeds as a businesswoman and designer of luxury shoes and leads a magical life. "As for most Mexicans, magic is a constant in her life," says Estévez.
He has preferred to write a novel instead of making a biography to use because it fit into his project "to make a trilogy about brave women, ahead of their time and who live between fantasy and reality." "One of them is Adriana, but there are other women I met outside of Spain," explains the COLPISA correspondent in Los Angeles, chronicler of the Hollywood dream factory and interviewer of almost all the greats of cinema in recent years.
Born into a wealthy family from Veracruz (Mexico), Abascal was crowned at the age of 18 as the most beautiful woman in her country. She was then fifth in the Miss Universe pageant. She lived without marrying Emilio Azcárraga, the almighty 'tiger' president of Televisa, 40 years older than her, and from whom she inherited a fortune. She then married the Spaniard Juan Villalonga, former president of Telefónica, with whom she had her only three children. "I'm finally getting married for love," she said upon remarrying French businessman Emmanuel Schreder, with whom she broke up last February.
Did Abascal know how to turn his beauty into power? "What Adriana turns into power is her intelligence," says Estévez. "It is a mistake to minimize the intelligence of beautiful women," warns the author, who reveals in the novel the esoteric profile of her friend, and how rootlessness is paramount in her life. "She was born on October 30, on Halloween, and that's why she knows she's a witch, and uprooting is the premise of the story I tell," she explains. "Magic is what allows you to put down roots and have identity security," she adds.
He assures that Abascal's best virtues "are his generosity and intelligence" and refuses to point out his defects "since the failures we see in others are the product of our own projection."
Abascal did not expressly authorize this fictionalized biography, but neither did he raise any objections or obstacles. "He always knew he was writing it," Estevez says. "Obviously I've been inspired by her and our conversations," he reiterates. "Achieving happiness is an art," says Estévez, who believes that Abascal has achieved it by enjoying her children and her activities as a designer and art collector. "She should be proud as a successful businesswoman. If you freely make decisions, you have the opportunity to try to be happy. And I hope she is », she concludes.