"It is a deception to pensioners"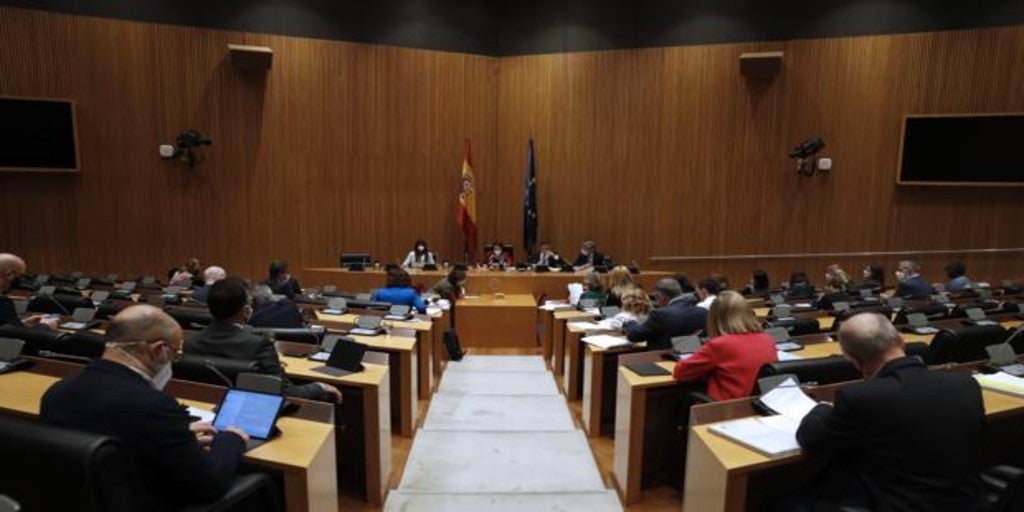 MADRID
Updated:
save

Although with measures with little depth and less reformist ambition than expected, the Toledo Pact commission has offered today consensus on twenty recommendations on which the next reform of the pension system must deal. All the groups have voted in favor of the document with the exception of Vox, which has been unmarked with a vote against, and ERC and EH Bildu, who have opted for abstention.
The deputy of VOX of the Toledo Pact Pablo Sáez has denounced that the document is "A hoax" to pensioners and has stressed that the proposed measures do not solve the deficit problem, but are limited to passing it from one drawer to another. «It has been prepared with its back to the public debt and to the General State Budgets ", lamented Sáez. The recommendations affect the separation of sources of funding to end the Social Security deficit in 2023 and again undermine the revaluation of pensions with the evolution of prices.
In the same vein, the VOX spokesperson in Congress, Ivan Espinosa de los Monteros, in a statement, collected by Efe, in which he said that "we understand mathematics and because we came to tell the truth, today we have decided not to be part of this deception to the Spanish" since "Social Security is in the red and the Reserve Fund has been depleted by the governments of the PSOE and the PP ». "The rest of the political groups either do not know mathematics or prefer to lie in a forward flight rather than recognize that the system is in danger if we do not do something," he warned.
For her part, the president of the commission, Magdalena Valerio, has described this "starting point" agreementSince the commission has said "it will continue to be very aware that these recommendations are materialized in standards." The reforms, Valerio said, "one way or another will have to go through this Commission." The former Socialist Minister of Labor and Social Security has indicated that this process must be "finished in the Plenary of Congress", a debate that she hopes to hold "as soon as possible." Although there is no plenary session next week, the commission hopes to be able to debate the recommendations next week.