"It breaks my heart to see that the world does not support Afghan women, they have abandoned us"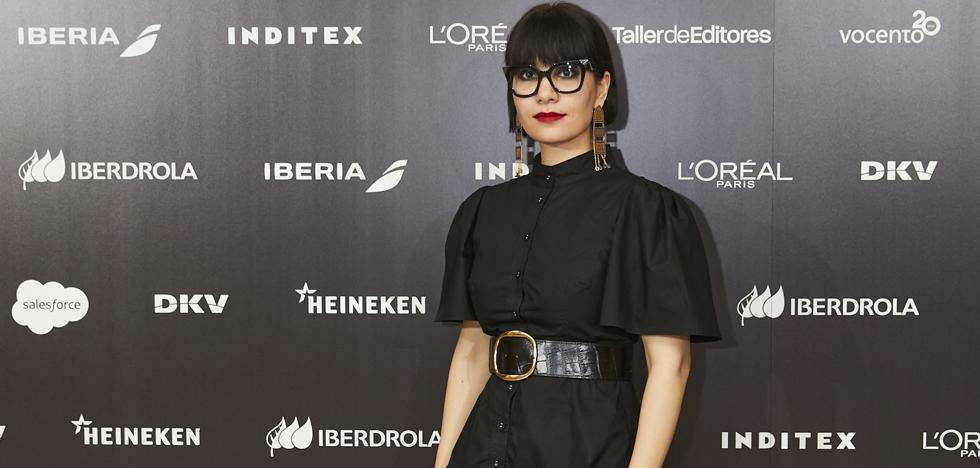 Santander WomenNOW
The Afghan conceptual artist and activist, Rada Akbar, has asked Santander WomenNOW not to abandon the Afghan people as they are "trapped in a black hole"
She was one of the few women who managed to flee Afghanistan when the Taliban managed to rise to power ten months ago. She lives in Paris but she would like to be in her house, with her family and her friends. She is far from that reality, but what breaks her heart the most is to see that «the world does not support the women of Afghanistan. They have abandoned us." This is the complaint made by the visibly moved Afghan conceptual artist and activist, Rada Akbar, during her speech at Santander WomenNOW, Vocento's women's leadership congress, and in which she called for "doing more to protect Afghan women" . You have to stand by them at a time when "the world turned its back on us"
He believes the Taliban stole "my country, people's hopes and dreams." She remembers the moments before the final assault as the worst of her life and although she is far from that life, she assures that the situation in her country is still the same as last summer. It is her, she says, "like being trapped in a black hole" where its inhabitants cannot find a way out of a place where women's rights have ended.
That is why he asks a European to try to imagine what life is like in Taliban Afghanistan. "They arrest and torture people who want to lead a normal life." "It is unimaginable," he lamented while denouncing how Europeans see refugees. "We are the same as any other person, with the only difference that we refugees have had to leave our countries, family and friends to create a new life." A situation that no one, in his opinion, wants to face. "It is the most complicated decision that a person can make, so I ask for more empathy to understand the situation we are going through."
His only escape route was found in his work, in art, with which he aims to tell the history of his country. And it is that in her opinion, in Europe Afghan women are seen as victims saved by the West, but "we did not appear in 2001 thanks to the Americans, but women have always contributed to Afghan society."
Still, he hopes that in the future he will have access to opportunities to improve his art and transform society. And he dreams of a female president in Afghanistan. And it is that "there is a lack of women in leadership." Although she is not going to lose hope of seeing him during her lifetime and of returning to her country, where she has the pending task of opening a museum dedicated to the women of Afghanistan, something that she had to interrupt after the Taliban assault.