It already makes a dent in the competitiveness of the Catalan economy and four other news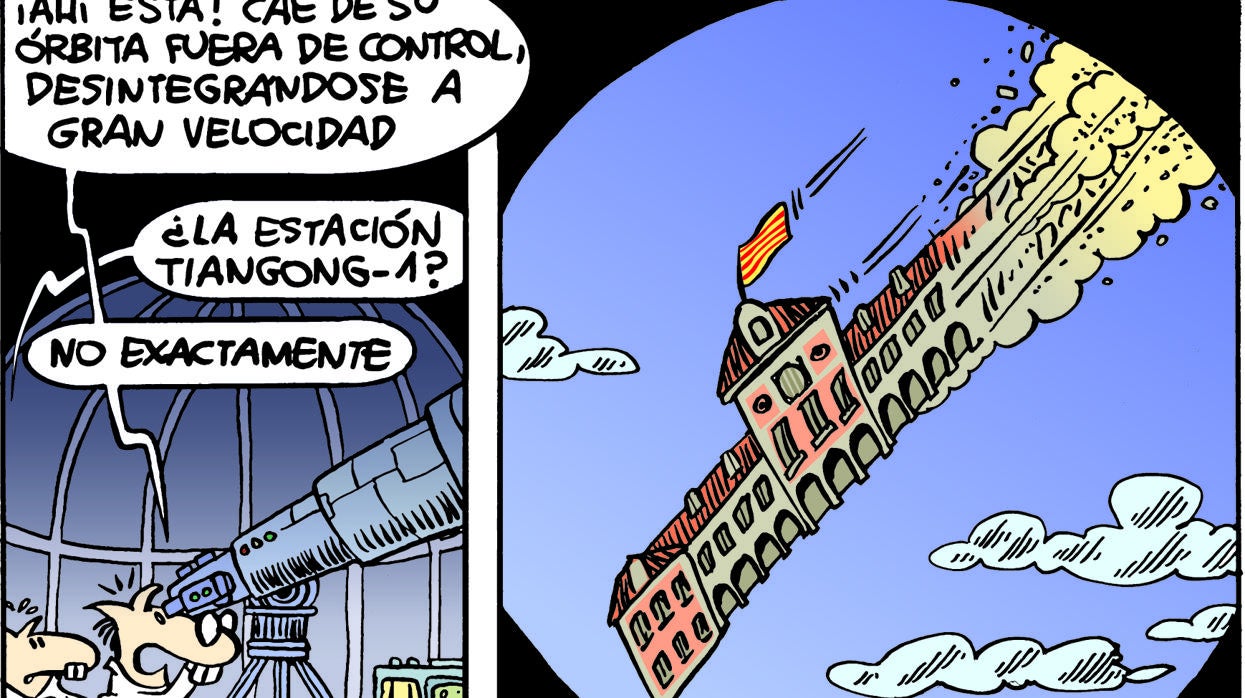 Updated:
save

1. Catalonia stagnates its competitiveness for the "procés" and Madrid repeats as the strongest region. The institutional upheaval in Catalonia by the "procés" is causing a deterioration of its competitiveness. This is collected by the General Council of Economists, which presented this morning its III Edition of the Regional Competitiveness Report in which it states that «The climate of institutional crisis and the growing uncertainty they begin to make a dent in the competitiveness of Catalonia ». Madrid leads the ranking again, followed by Navarra, the Basque Country and the community governed by Quim Torra.
2. Unemployment increases by 20,525 people in November, the worst figure in this month since 2016. Not only are temperatures cooling, employment also starts to give bad news. Are already five consecutive months in which the number of registered unemployed increases. Specifically, in the eleventh month of the year ends with 20,525 more unemployed in relation to October, the most negative November since 2016 when the number of unemployed rose by 24,841 people and the worst data for employment since 2013.
3. The Bank of Spain asks for more sanitation and cost cuts to the banks to improve their earnings by 4.7 billion. The bank has been complaining for some time that the zero and negative interest rates applied by the European Central Bank (ECB) are hampering its profitability. Supervisors do not deny that monetary policy press business margins of financial institutions, but they argue that the benefits have been greater and insist that banks continue to make adjustments to improve their weak profitability figures, the main concern now of the banking authorities.
Four.Macron and Trump throw taxation at the head. Emmanuel Macron and Donald Trump are taxing at the head: "Take me, I raise taxes and fees for companies and strategic products …!". The last chapter has as protagonists the representative of United States Commerce, Robert Lighthizer, who on Tuesday has proposed the establishment of 100% tariffs for a total of 2.4 billion dollars for considering "discriminatory" and "unreasonable" the "Google Rate" approved in France in July and the French Economy Minister Bruno Le Maire, who has guaranteed that the European Union will respond if this is put into practice.
5. The gas station strike for December 5 and 9 has been called off. The Federation of Industry, Construction and Agro of UGT has called off the two strike days scheduled for December 5 and 9 After an agreement has been reached, the union has informed in a statement. In this regard, they have announced the closing of "a satisfactory agreement" at the meeting held yesterday by UGT FICA and CCOO unions and the employers' associations CEEES and AEVECAR at the headquarters of the General Directorate of Employment.
. (tagsToTranslate) alert (t) tomorrow (t) economy



Source link