Israel Fernández: «The flame of flamenco is still alive in a youth of singers who travel in the same car»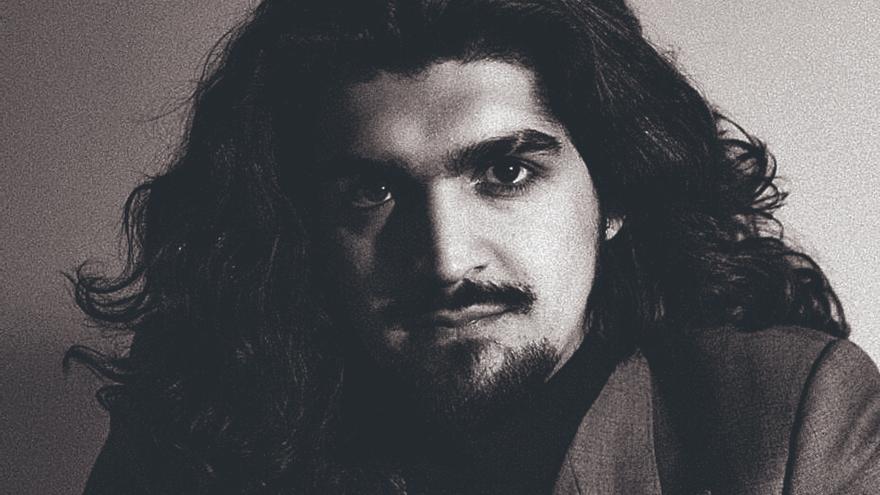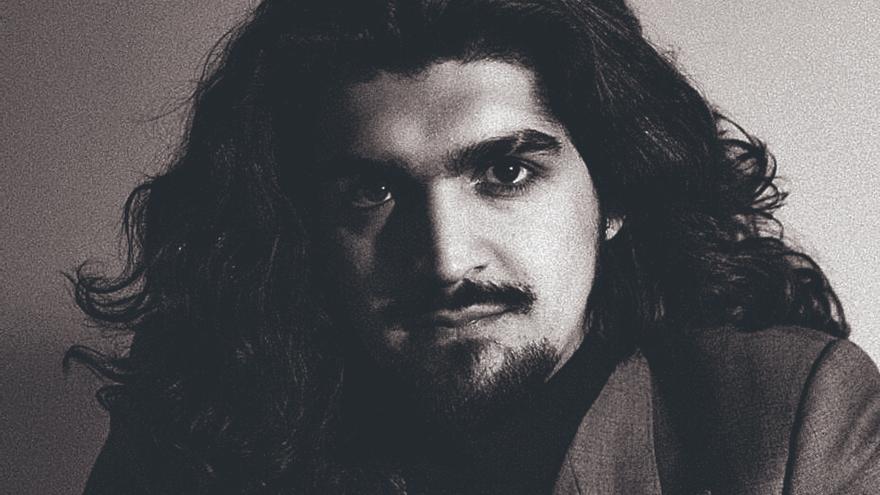 Israel Fernández performs this Friday, at 8:30 p.m., at the Paper Club, within the Monopol Music Festival program. The singer will be accompanied by the guitarist Diego del Morao.
His latest album Amor maintains the essence of the most orthodox flamenco. You don't like mergers with other genres?
What I don't like is experimenting with music. I like more familiarize and make friends with other genres, I prefer more what is musical miscegenation.
It is curious that you say that as you are a young cantaor living in a time when everyone does pop, rap, rock or reggaeton with flamenquito.
What happens is that flamenco is very grateful and once you get close to it, it makes any style great.
How would you define your four albums so far?
The first, Oranges on the snow, is the one who is most fond of for being the first. What happens is that I got carried away a lot and it really is not me, because there is a lack of path, experience and evidence, there is a lack of finding one a little more. Then there is the second, With a fine gold thread, in which I also let myself be carried away, they directed things a bit for me, since I was a little more machine than anything else. With Universo Pastora it is when I have been finding myself through a tribute to La Niña de los Peines. And in this last album I already write, compose and capture what my heart feels. I already dare to edit my lyrics, my experiences. And with that responsibility of being with Diego del Morao.
Do you think your voice timbre has changed with each album?
Of course. Each era is a perception of a moment and a way of living and one is getting older. With the day-to-day experiences, the voice also changes and now I am a little older in the good sense of the word. Like the wine that gets older and older and takes on more aroma and the one who drinks it makes him a little more drunk.
This year he has released several very successful singles.
These are moments that represent that restlessness in music in which I want to get what I have. They are very specific moments of inspiration.
Who are your reference singers?
I, humbly, have always said that I have been a very amateur cantaor, that I have a devotion to cante, that when I was very young I listened to a lot of cante and I continue listening. But the ones that have marked me the most, I would tell you Camarón de la Isla, of course, and also La Niña de los Peines. Together with Paco de Lucía, of course. Pastora was a very good cantaora who had influenced Camarón and many artists of the time. In flamenco we have very creative women and geniuses of cante.
And what is it that makes Pastora so special?
The only word that can be used from it is unrepeatable.
He has recorded the video La innocencia with El Guincho.
We met twice and in one of them he told me that he liked my music very much, to call him when I needed it. And at those times, I wanted to add more electronics. I thought of him I called him and with humility and affection it was a great experience.
Did you give your music a more modern touch?
Well. It is that I call modernity freshness. Because differentiating between the ancient and the modern that is depending on how you look at it. That is like beauty, that there are people who like one thing more and others one thing less. And what I see is that El Guincho brought freshness. Because what you have to contribute are fresh things, like food. .
The video was recorded in his hometown, Corral de Almaguer, in Toledo.
That is my town where I was born, where I was raised and where I continue to live. You should never leave where you are from. You must always reside in your place of origin until the day of your death arrives.
Not everyone can do that, but if you do, it's great.
Is there anything more beautiful than living where you grew up?
And how would you define the town and daily life there?
The people of my town are very simple people, who live in the countryside, work in the vineyards, humble, who live in a very traditional way.
And is there a lot of flamenco roots in your family?
None of my family is dedicated to this, but I have lived in an environment of a lot of revelry, cante and guitars, and very gypsy. My four grandparents, and their parents were also gypsies.
How do you think El Anhelo has been so successful?
That bulería in which Diego del Morao plays that guitar with incredible charisma and I sing with all my heart and I think it shows.
And what do you think of the current scene of young cantaores?
There is a living flamenco flame with a youth that sings very well, that cares about its essence, and in which we are all in the same car fighting to take it to a good port.
Concert: Israel Fernandez.
Musicians: Israel Fernández (voice) and Diego del Morao (guitar) Venue: The Paper Club. Calle Remedios, 10, Las Palmas de GC
Day: December 10, 8:30 p.m.