Israel Fernández: "Flamenco is the best psychiatrist in times of crisis"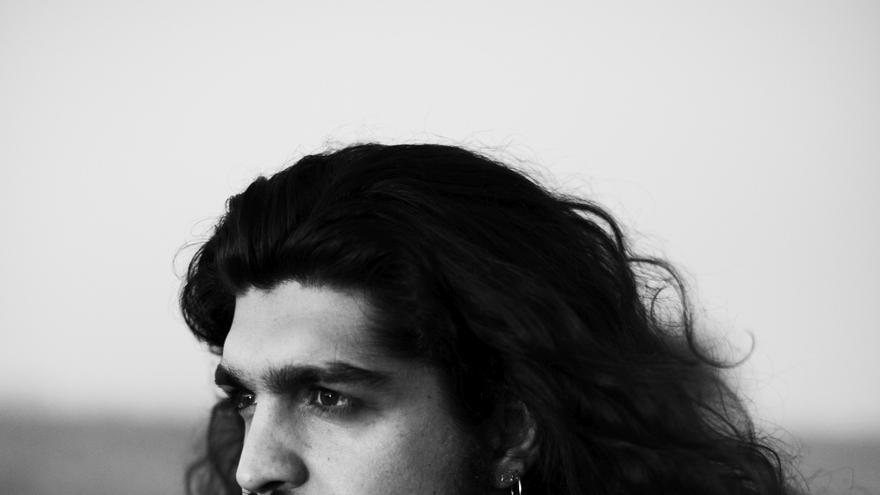 The cantaor Israel Fernández, who combines the most classic and deep-rooted flamenco with contemporary from the sieve of his personality, he has assured Efe that "flamenco is the best psychiatrist and the best therapy in times of crisis ".
Fernández (Toledo, 1992) performs this Thursday in the Logroño cycle 'Los Jueves Flamencos', where he will perform songs from his latest album, 'Amor', which reflects his innovative genius with original lyrics, written entirely by him, with which he intends that his followers "free themselves from good and bad and pay attention to every word to feel flamenco".
During his career has drank from the most classic flamenco singers, like Camarón de la Isla, Manolo Caracol and Antonio Chacón, but he has polished his style with a more personal sensibility on 'Amor' and on his other three albums: 'Naranjas sobre la Nieve', 'With Fino de Oro Fino' and ' Pastora Universe '. In this sense, has always approached the most jondo cante, which is "the purest expression with which to convey emotions", has underlined Fernández, who added that in his latest album he has put "a lot of heart in all the songs".
This last work, published in 2020, was placed, he recalled, during its first two weeks among the seven best-selling albums in Spain, with its songs "short and with a lot of rhythm", who mix cantes "a viva voz" and bulerías based on their own experiences.
He explained that, "without neglecting other musical styles", the cantaores do not go out on stage so that those who are watching them can have "two or three drinks", since it is "a show that tells you a story and makes you reflect without no kind of selfishness. " "Flamenco – he has underlined – is not explained, it is felt", more and more young people are attracted to this genre musical and they look at artists like Rosalía, who "has adapted her own flamenco style and is a piece of artist that always makes people feel".
From his point of view, "all artists join the world of flamenco and serve as a reference for future generations", just as he noted other singers, among whom he has cited Camarón de la Isla, Paco de Lucía, La Niña de los Peines, Tomás Pavón and Enrique Morente, who were the "lighthouse" that guided him since he was a child.
He recalled that he was born into a gypsy family settled in Corral de Almaguer (Toledo), where began to live flamenco in a natural way, with a mother and a grandmother who, since childhood, instilled in him an interest in "the oldest and most deeply rooted" flamenco. "When there was something to celebrate in the family, there was always a guitar in that party" and that was something that he had "internalized" without realizing it and that comes with him "because God wanted it that way." Driven by this flamenco culture, Israel Fernández, from a young age, began to participate in musical television competitions and at the age of 18 he recorded his first album.
Although he has recognized that a good part of the artists who have triumphed in the world of flamenco are of gypsy ethnicity, has encouraged anyone who loves this musical genre to enter it "with nobility" because "it makes no distinction of race or gender." "Flamenco is an art that belongs to all Spaniards and we have to take advantage of it," added the cantaor, who said he felt "tired" of conforming to the restrictions in theaters due to COVID-19, although "after a storm always comes calm and you have to be positive ".
Israel Fernández will perform in Logroño accompanied by the guitarist Jony Jiménez, whom he has said is "a teacher", whom he admires a lot and who is related to the cantaor Diego 'El Cigala'.