Israel Arroyo abandons Escrivá at the gates of the toughest pension reform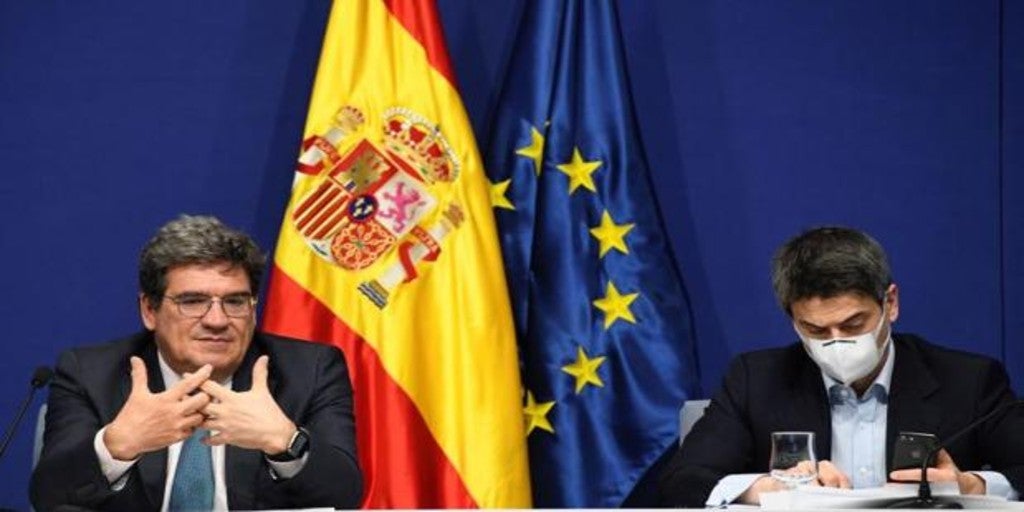 Susana AlcelayCONTINUEMadrid Updated: 06/21/2022 17:55h
Save
Related news
José Luis Escrivá, is left without his main support, the Secretary of State for Social Security, his 'number two' and key man in the main reforms undertaken by the minister since he came to government. Israel Arroyo came to the ministry with Escriva from Airef and that is where he returns. The motives? From the department they assure that the politician's march had been planned for a long time, that he is "tired", but the decision has especially surprised the social agents, with whom he met a few days ago and with whom he had planned new meetings. Nobody knew anything. He will be replaced in office by Borja Suárez, until now Arroyo's right-hand man and General Director of Social Security Planning "in the coming weeks."
Israel Arroyo's resignation comes at a key moment, in which Escrivá will have to negotiate a second phase of the pension reform with employers and unions and be accountable to Europe. His role has been key in the negotiations undertaken, in the first part of the pensions, and in the law of minimum vital income. He also participated in the labor reform, a rule that Escrivá negotiated together with Yolanda Díaz with the social agents, and in the deployment of the ERTE and the extraordinary dismissal of the self-employed since the beginning of the pandemic in 2020. Now he was negotiating the reform of the contribution of the self-employed, with whom he will meet next Monday, in a countdown to agree on some changes committed to with Brussels for this month.
Israel Arroyo's march is not the first to take place in the department. The friction with the minister has already caused the abandonment of Jesús Perea in the Migration area, which during the legislature has already undergone several renovations.